A radical who killed a French police couple in an IS-inspired stabbing was carrying a "hit list" of VIPs and urged followers to turn Euro 2016 into a "graveyard", officials said.
Monday's assault in the Paris suburb of Magnanville was the first deadly strike in France since the coordinated attacks in the capital by an Islamic State cell in November, which killed 130 people.
The killings also took place barely 36 hours after the massacre at a gay club in Orlando by an IS-inspired gunman, and French President Francois Hollande spoke by telephone with his US counterpart Barack Obama to discuss the terror threat.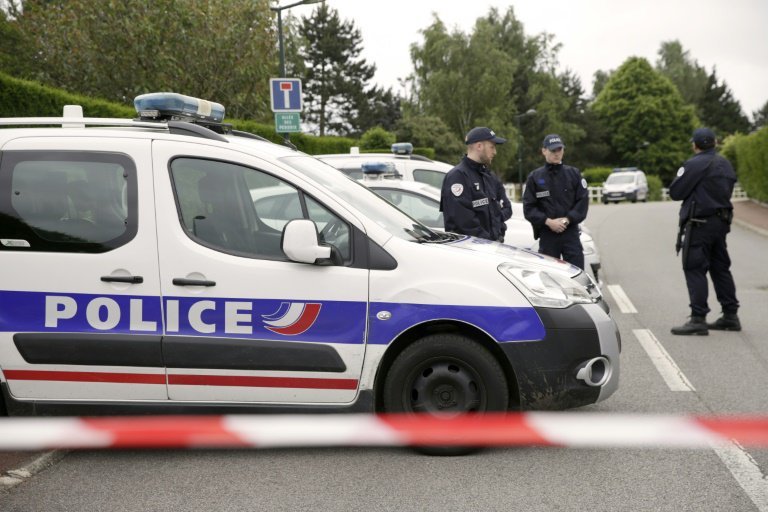 "Both leaders reaffirmed their shared commitment to degrading and destroying ISIL and standing against the broader scourge of terrorism," the White House said in a statement Tuesday, using another name for the group.
In a separate incident in France on Tuesday, a man with known psychiatric problems stabbed a teenage girl in the western city of Rennes, saying he heard voices telling him to make a "sacrifice" for Ramadan.
The 32-year-old man was sent to a psychiatric hospital after stabbing the girl twice in the wrist and once in the abdomen, leaving her in serious condition, prosecutor Nicolas Jacquet told AFP.
In Monday night's assault, Larossi Abballa, who was under surveillance after serving time for links to jihadist networks, stabbed 42-year-old police commander Jean-Baptiste Salvaing outside his home.
The National Police (France) paid tribute to the slain police officer and his partner
He took Salvaing's 36-year-old partner Jessica Schneider and the couple's three-year-old son hostage in the house and killed the woman by slitting her throat.
Before he was killed in a police raid, Abballa posted a live Facebook video of himself with the child in which he admitted the murders and urged fellow jihadists to carry out more bloodshed.
He referenced Abu Mohammed al-Adnani, an IS spokesman who had called in an audio message for attacks on Europe and the United States during the Muslim holy month of Ramadan.
Paris prosecutor Francois Molins said Abballa, a 25-year-old from the nearby suburb of Mantes-la-Jolie, told police negotiators before his death that he had sworn loyalty to IS three weeks earlier.
The jihadist group claimed the attack in a statement issued by the Amaq news agency, a regular conduit for IS announcements.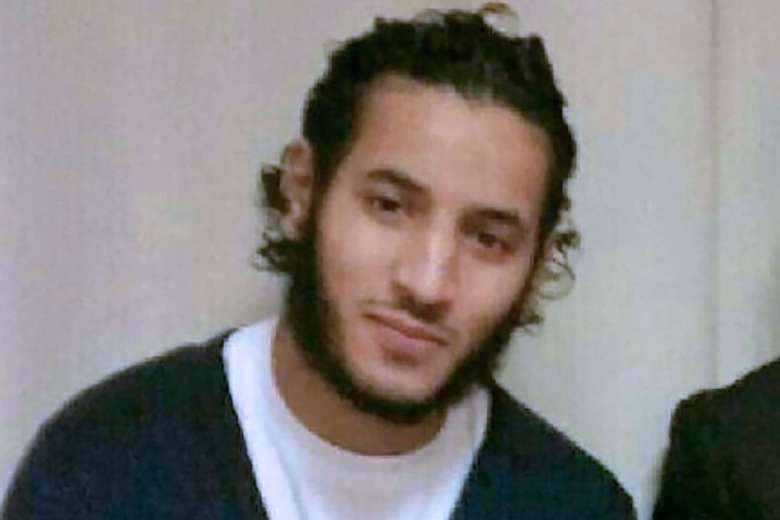 Molins said police had found a hit list at the scene naming police and VIPS including journalists and rappers to be targeted.
They also found three knives, one of them covered in blood.
Three associates of Abballa have been arrested over the attack, Molins said, one of them among a group convicted alongside him in 2013 over their involvement in a network recruiting jihadists for Pakistan.
Monday's stabbings come with France on high alert during the Euro tournament, with up to 90,000 police and security guards deployed to ensure the safety of local and visiting fans.
In his Facebook video, which was seen by AFP, Abballa called on supporters to attack police, journalists, public figures, prison guards and rappers and to "turn the Euro into a graveyard".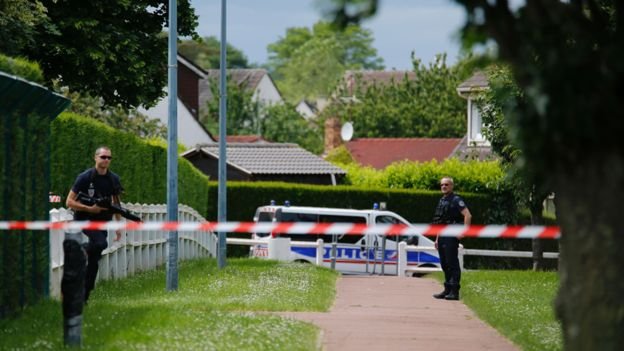 The video was later removed from the social network, with Facebook adding in a statement: "We are working closely with the French authorities as they deal with this terrible crime".
"A new horror threshold has been breached," Prime Minister Manuel Valls told parliament, which observed a minute's silence for the victims of both the Orlando and the Magnanville attacks. Hollande was set to visit the interior ministry for a further minute's silence Wednesday.
A further minute's silence was planned at France's interior ministry on Wednesday.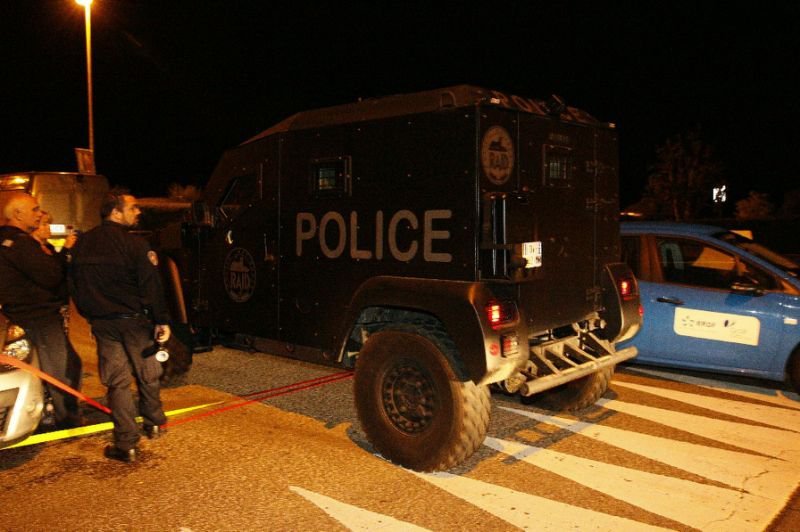 The couple's deaths are the first police fatalities in a jihadist attack since January 2015 when gunmen attacked the Charlie Hebdo satirical newspaper, a Jewish supermarket and the police, killing 17 people including three officers.
Interior Minister Bernard Cazeneuve said Monday's killings showed the gravity of the threat to security forces "who are paying a heavy price to ensure the safety of the French".
Police unions announced they had secured the right for officers to remain armed while off duty, which has until now only been allowed under the state of emergency declared after November's Paris attacks.
(Feature image source: Twitter| DailyMail Online )