Yuvraj Singh recently compared Hardik Pandya to the West Indians, for his on-field flair, but the Baroda youngster dreams of emulating legendary South African Jacques Kallis.
"Big things start with the dream only. This was the dream. Yes, it's fulfilling. I want to be like Jacques Kallis. What he has done for Proteas in batting and bowling. I want to do the same thing for India," Pandya said during a media session in Kolkata.
According to skipper Mahendra Singh Dhoni, Pandya has brought stability with his skills but he reveals that there is no particular brief given to him.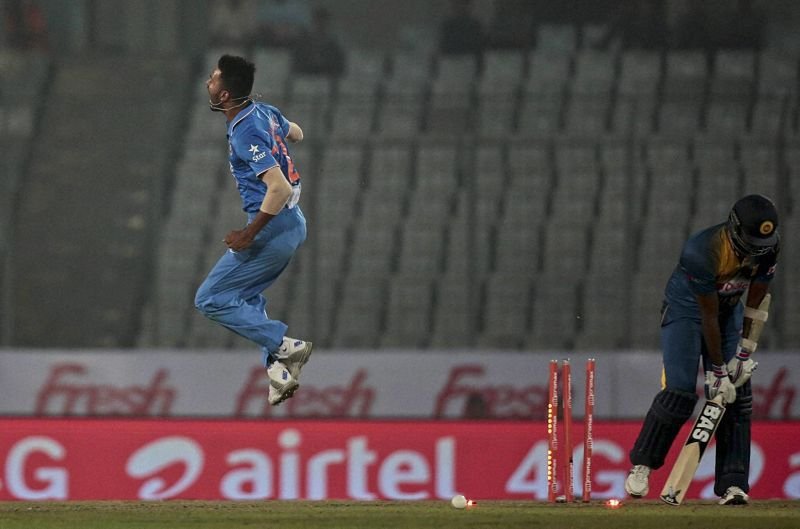 "The best part is I'm not told anything. I've not given been any instruction. That's something good for me. I can now read situations as I have got used to international pressure," the 23-year-old added.
He said that playing for Mumbai Indians has been the turning point in his career
"IPL has changed my life big time. Same time last year, I had posted a photo saying that I was sold to Mumbai Indians for Rs 10 lakh. This year on same day, I won the Asia Cup. Just imagine playing for the national team within a year and winning the Asia Cup. The journey has been quite amazing."
Pandya backs himself as a proper batsman.
"I find myself a proper batsman. I play according to situation. There will be a time where I will have to stick around."
He is thankful to Dhoni for showing faith in his abilities.
"When you see your captain promoting you ahead of big names is really a good thing. It helps a lot. I quite like the faith he is showing. I want to contribute as many times as I can. I don't take pressure (on myself)," Pandya added.
Feature image source: PTI