Animals have very often been considered as less intelligent in comparison to human beings, but certain characteristics displayed by animals show their interesting sensibility. Animals are also enthusiastic to learn new things as is obvious in this video.
In an effort to raise money for conservation of animals in the wild, the Oakland zoo in California is encouraging animals to explore their inner creativity.
Watch our wild friends reveal their creative side!
USA Today reported that the paintings which are a means of self expression for animals like lemurs, elephants and snakes, are being auctioned on eBay starting at $200.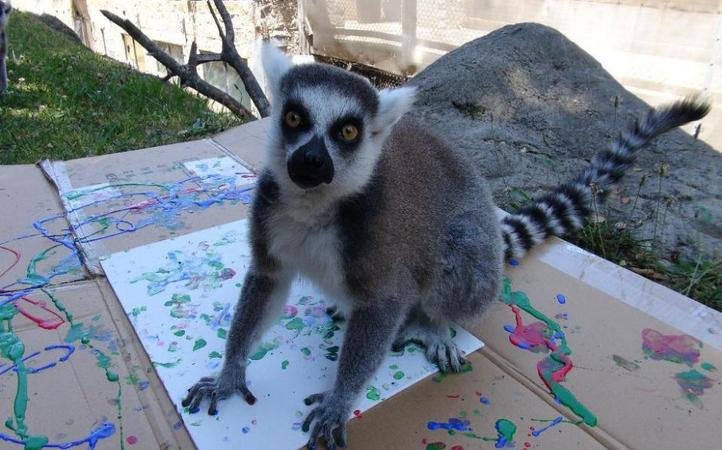 Last year the campaign sold 12 paintings by nine species to bring in $ 10,000. This year 32 paintings are on auction between September 10th to the 20th.