The war between the hackers and terrorists is escalating quickly in the wake of the recent Paris attacks. After declaring their intentions to go after Islamic State , Anonymous, the hacktivist group, has managed to expose and shutdown 8824 Pro-ISIS Twitter accounts.
In response, ISIS quickly retaliated and called Anonymous 'idiots' who just know how to 'hack email and Twitter accounts'.
But this is just the start of the war given how quickly IS has managed to spread its tentacles on the web. And that is why Anonymous now wants you to help too.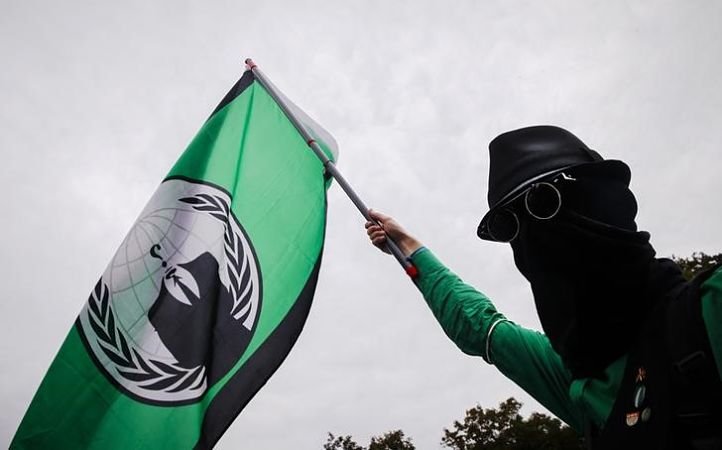 Anonymous has released a series of guides urging the people to take part in their biggest ever operation called # OpParis . The guides include how-to instructions that tell the ways to hack the ISIS-affiliated websites and social media accounts.
These guides were posted on an IRC channel and Anonymous encouraged everyone to join this war against ISIS regardless of their computer skills.
The three hacking guides include, a "NoobGuide" for the people willing to learn how to hack and a "Reporter" guide explaining how to deploy and set up a Twitter bot for unmasking Islamic State accounts. The third guide is basically a "Searcher" guide for finding ISIS-affiliated websites.
An anonymous member, posting the guides to IRC, states: "There should be plenty of work to keep you occupied so get going. If you wish to submit anything of value, place your findings on ghostbin.com and share to the link to one of the channel operators and we can talk about what to do next."
These guides have detailed instructions on how to carry out a cyberattack against ISIS websites using DDoS attacks and MITM (Man in the Middle) attacks.
Here are the instructions mentioned by Anonymous for finding ISIS-related website :
Get Python at https://www.python.org/downloads / unless you already have it (Mac does)
Open Terminal (or Command Prompt for Windows) and type (without quotes) "python"
Now, this step requires a little explanation. Let's set this out neatly, shall we… — Copy the contents of the following link to your clipboard https://ghostbin.com/paste/oo4tb — The contents of that link are some search terms that relate to ISIS and their content, allowing you to narrow down the results to specific ones — Paste the strings into the Terminal and press Enter
Choose a couple of strings (3 recommended) from the list of strings. For this example we will use strings 3+38+46
Once chosen, continue in terminal (without quotes) "print(str3+str38+str42)" and copy the results
Paste the results in https://www.google.iq and analyze the new results To translate pages, it is recommended to use Google Chrome, which has integrated translation
Submit any valid ones to one of the channel operators and we will deal with the info accordingly