On Tuesday, actor Anupam Kher had a brief Q&A; session with his followers on Twitter . It started with the hashtag #AskAnupamAnything and the actor dealt on all topics ranging from politics to Bollywood and his views on fellow stars like Aamir Khan and Shah Rukh Khan.
So here's what we learnt from it:
He doesn't consider Aamir Khan and SRK anti-national (despite a majority of his followers believing that)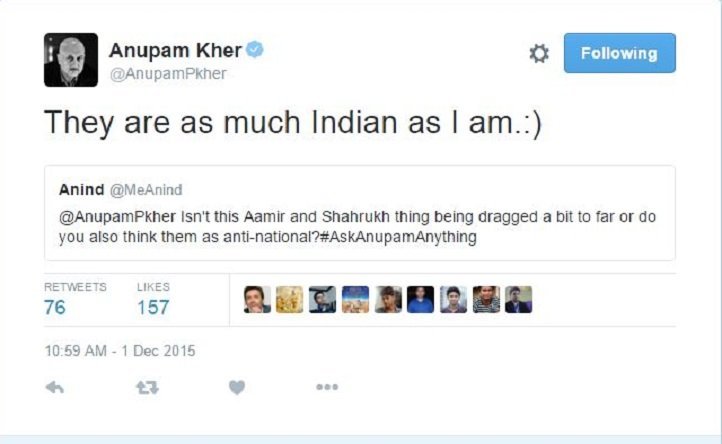 At the end of it all he is fond of Aamir Khan: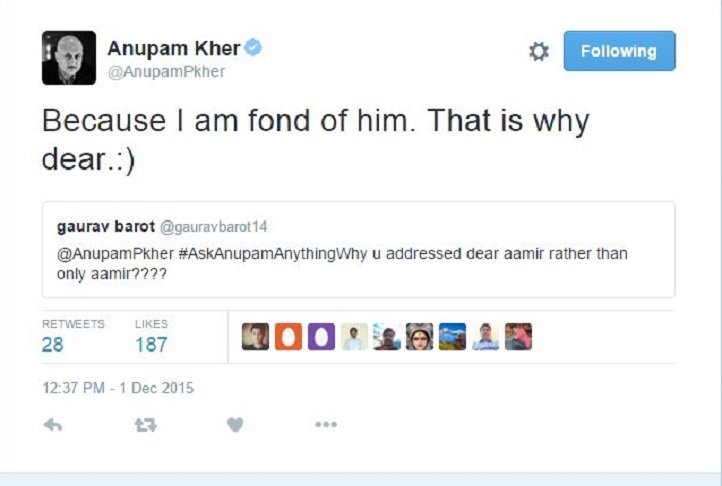 And he's not in favour of the Rs 1 Lakh reward for slapping Aamir Khan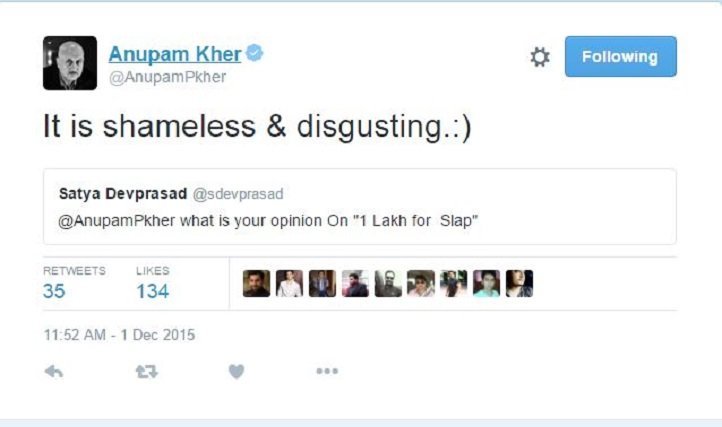 He has a word of advice for those who don't stand for the national anthem in theatres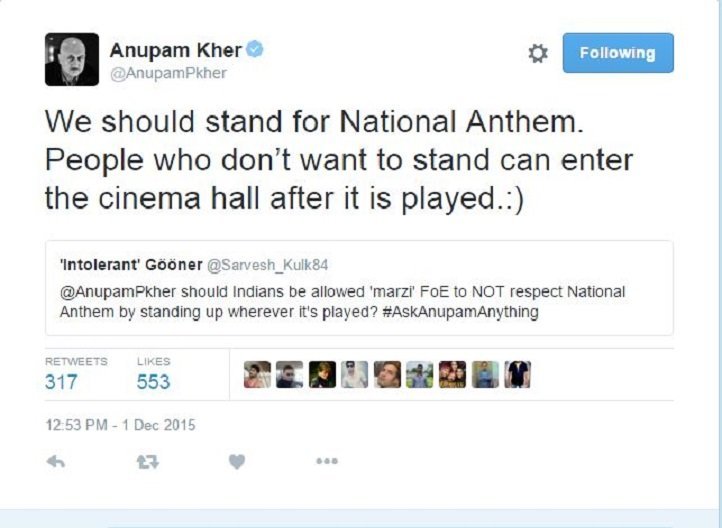 He doesn't plan on playing Modi in a Modi biopic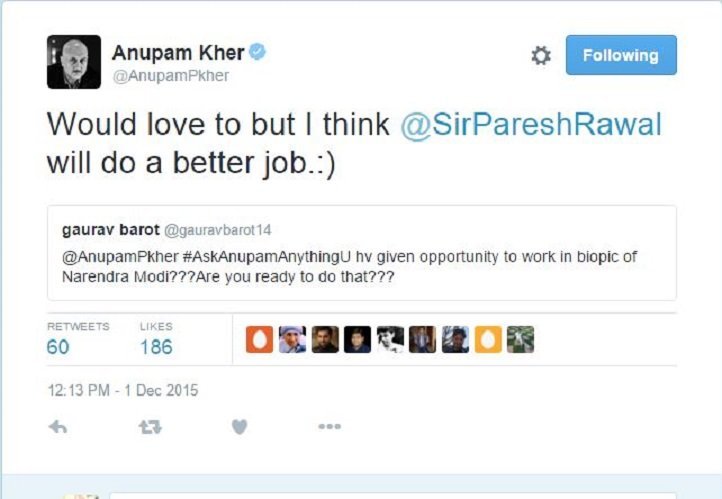 His favourite movie with SRK is...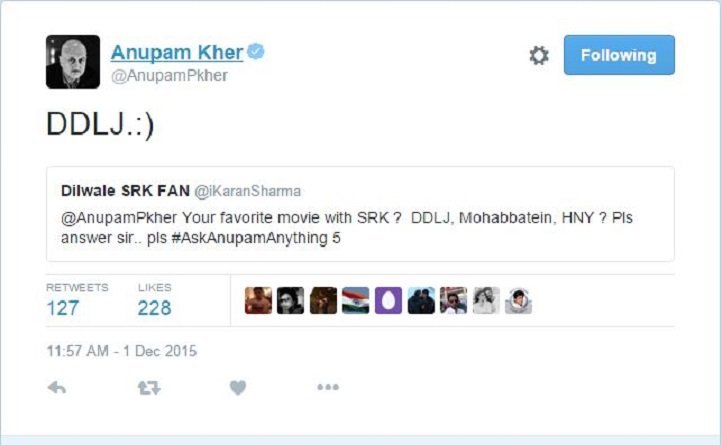 He doesn't consider himself an unofficial BJP spokesperson
And this is where he stands on the subject of intolerance (just in case you still didn't know)
And unlike others, he's fine with Pakistani artists working in India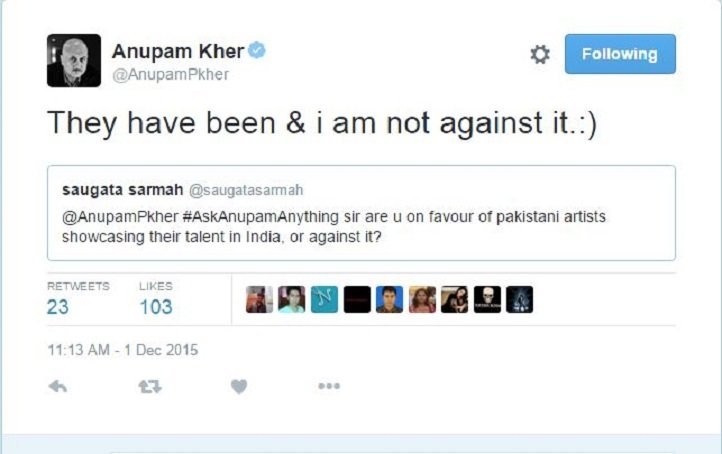 (All images have been taken from the verified Twitter account of Anupam Kher)
(Feature image source: PTI)