Britain already has a good visa system with India, Prime Minister Theresa May said late on Sunday as she arrived in the country for her first bilateral trip outside of the European Union since June's Brexit vote.
May has said she plans to use the two-day visit to try to reduce barriers to trade with India and pave the way for a post-Brexit free-trade deal, but with the Indian government keen to secure more access to Britain for students and skilled workers, visa numbers are likely to be a sticking point in any talks.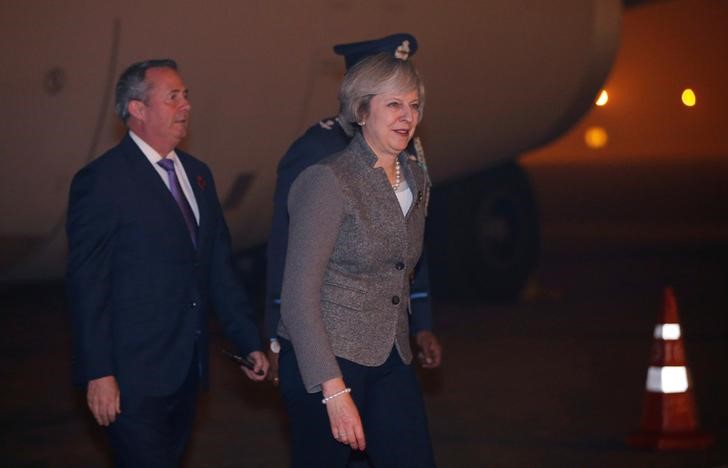 Immigration was central to the debate ahead of Britain's June 23 vote to leave the EU, and May has vowed to stick to a pledge made by her predecessor David Cameron to bring annual net migration below 100,000 from more than three times that.
Asked by a reporter whether, in return for a trade deal, the government would consider a visa system more sympathetic to Indians, May said Britain already issued more work visas to Indian nationals than to those from China, Australia and the United States combined.
"We have a visa system for countries outside the European Union which ensures the brightest and the best are able to come to the United Kingdom," she said. "We have, I believe, a good system. We will be talking about trade here."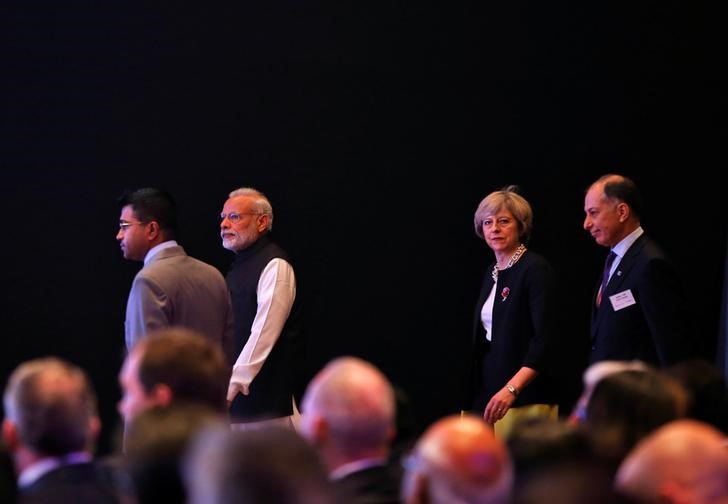 Britain plans to offer new services to improve business travel for Indian visitors, including faster clearance through UK border controls, but an aide to May said this was about speeding up the process rather than boosting numbers.
"As we leave the EU, we want to ensure that the United Kingdom remains one of the most attractive countries in the world to do business and invest," May said in a statement.
(Feature image source: PTI)