Jawaharlal Nehru University is arguably one of the most premier universities in India, having earned a grade of 3.9 out of 4 in 2012 (the highest in the country) by the National Assessment and Accreditation Council (NAAC). 
But the university has also seen its fair share of dissensions and contentions since its inception in 1969.
As the ongoing turmoil in JNU continues to boil over the arrest of JNUSU president Kanhaiya Kumar, here are some other controversies that took place at its campus in recent years.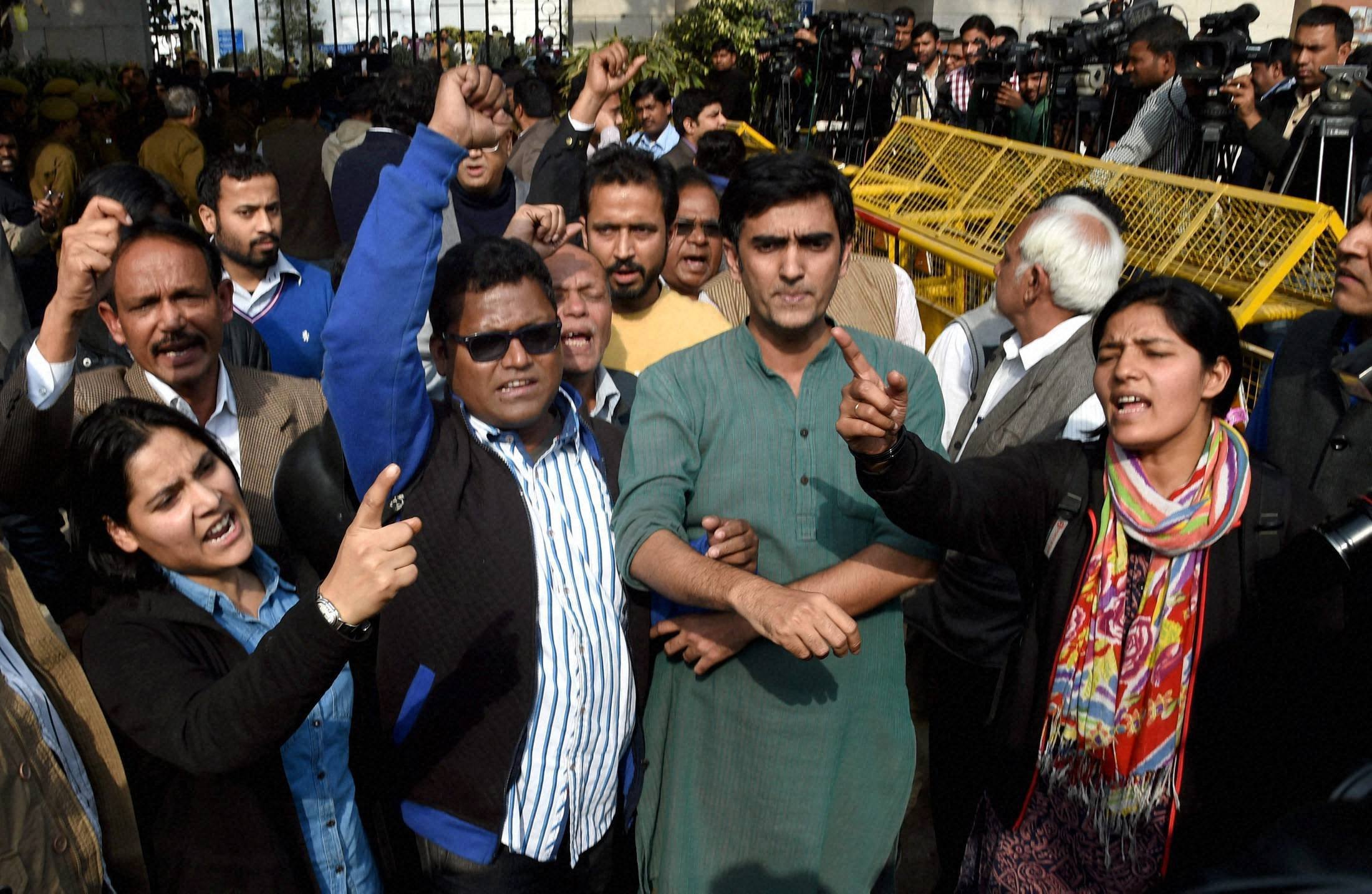 International Food Festival, January 2016
During its annual food festival, the organisers had to shut the Kashmir counter following threats from ABVP. They were even harassed and intimidated by the goons. The booking for the Kashmiri food counter was cancelled and international students organising the event were threatened with legal action as per a report by The Hindu.
Protest against UGC regarding non-NET scholarship, October 2015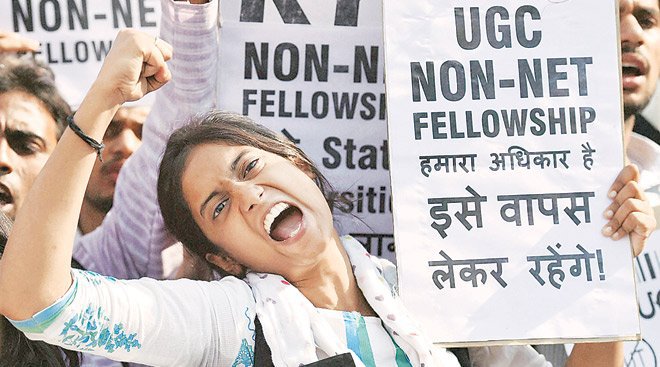 Mahishasur Diwas, October 2014
A group of students belonging to All India Backward Students' Forum allegedly distributed objectionable pamphlets of Hindu goddess Durga and planned to celebrate Mahishasur Shahadat Diwas. The move angered activists from ABVP because it depicted the goddess in a poor light and they disrupted the event, reported The Hindu.
 Kiss of love, November 2014
According to a report by Patrika, around 200 JNU students gathered outside RSS headquarters in Delhi in support of 'Kiss of Love' campaign. The event was organised to protest against moral policing by right wing activists. The protesters included student activists from All India Students Association (AISA) and All India Students Federation (AISF).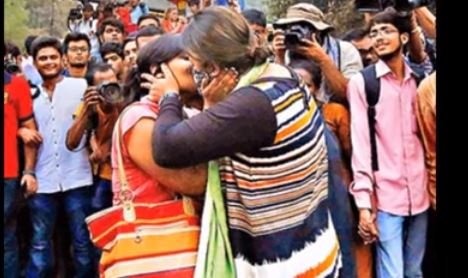 Beef and Pork Festival, September 2012 
A beef and pork festival was organised by a group named JNU Foremention Committee for Beef and Pork Festival to celebrate the right to eat. However, the festival roused the ire of ABVP and many other right-wing groups who protested, saying that beef consumption will hurt religious sentiments. The controversy became so enormous that the case was taken to Delhi High court, which finally denied the permission to hold such an event, said a report by The Times of India.
Dantewada Massacre Meeting, April 2010
Student activists belonging to both ABVP and NSUI protested against the event organised by JNU Forum Against War on People and accused it of 'celebrating' the Dantewada massacre in which 76 CRPF personnel died as per a report by NDTV.
Mushaira by Pakistani poets, April 2000
A mushaira (poetry festival) was disrupted by a section of the audience after Pakistani poet Fahmida Riaz recited a poem on nuclear blasts. The angry protesters manhandled the Pakistani poets, damaged chairs and took the mike away from another famous poet, Ahmad Faraz. The poets were then taken to safety after the police was called in as per a report by Rediff.
(Feature image source: PTI)