As another dangerously underweight toddler balances precariously on his set of scales, Dr Om Prakash knows he has to move fast to avert tragedy.
"The children who are severely malnourished can die between a few hours to a few days," says the doctor during a shift at an intensive care unit exclusively for children in India's poorest state.
"For the health of any person, nutrition is the first requirement. When nutrition is affected, all of the body's functions are deranged."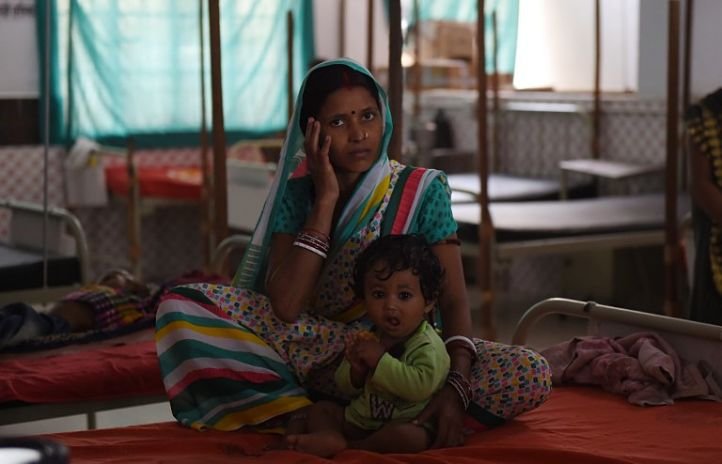 The 30-bed hospital at Darbhanga in the eastern state of Bihar teems with children with protruding bellies and sunken eyes — telltale signs of wasting and stunting, owing to severe malnutrition.
While its economy is growing at a healthy rate, India still lags behind some of its poorer neighbours on child nutrition with more than 40 million stunted children, according to a recently released report.
Here's a glimpse of the harsh reality:
"India actually houses the largest number of malnourished children in the world, larger than in sub-Saharan Africa," Sashwati Banerjee, Managing Director, Sesame Workshop India. These children, if they survive, will grow up shorter and weaker, with their brains and immune systems compromised, more vulnerable to illness.
Between 2006 and 2014, stunting levels in children under five declined from 48 percent to 39 percent, according to the Global Nutrition Report. But it still far exceeds a global average of 24 percent, found the report, which was overseen by the International Food Policy Research Institute.
While overall levels of malnutrition are on the slide, eradication efforts are also being undermined by the rapid rise in India's population which is expected to surpass China's by 2022, according to UN projections.
Bihar, which already has a population of 104 million, has one of the fastest rates of growth in the country with the average woman giving birth to four children. It also has one of India's highest rates of malnutrition.
In addition, high rates of open defecation in India contribute to the problem. The World Health Organization, together with UNICEF and USAID issued a report in November 2015 which they said demonstrated a link between a lack of sanitation and malnutrition.
Malnutrition poses a threat to India's growth — a study by British charity Save the Children estimates that the economic impact of malnutrition on the country could be $46 billion by 2030.