Earlier this week, former BSP MP's son Ashish Pandey brandished a pistol at guests at a 5-star hotel foyer in Delhi. The act was recorded and the video went viral soon after.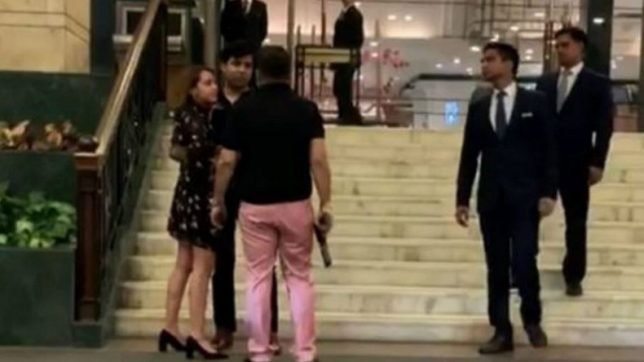 He was soon booked under the arms act and presented before Delhi's Patiala House Court. He was reportedly in one-day police custody and the Delhi Police is reportedly vying for a further four-day custodial remand.
Amidst all this legal chaos, Pandey decided to surrender through a video that got circulated nearly as much as his earlier gun-toting one. While he surrenders and ensures his full cooperation with the law, he also condemns media trials in the same breath.
Ashish Pandey's statement on brandishing his gun incident at Hyatt hotel. He says CCTV footage's need to be checked in order to establish who started the fight. "I have no case against me. I don't deny d incident but I never threatened anyone or misbehaved with the woman," @dna pic.twitter.com/wFlx5aQCY8

— Sakshi Chand (@sakshichand8) October 18, 2018
Ashish Pandey says there's no case against him and the CCTV footage at the hotel of the events prior to the video will strengthen his claim of being innocent.