With an estimated 18 lakh people affected the flood situation in Assam continues to remain grim as the death toll in the current wave rose up to 41 on Monday, September 7.
Assam State Disaster Management Authority (ASDMA) in a statement said five more people died across three districts of the state on Sunday, September 6.
Around 1,880 villages across the state are reeling under flood waters. According to ASDMA, nearly 1.1 lakh hectares of crop land are under water currently.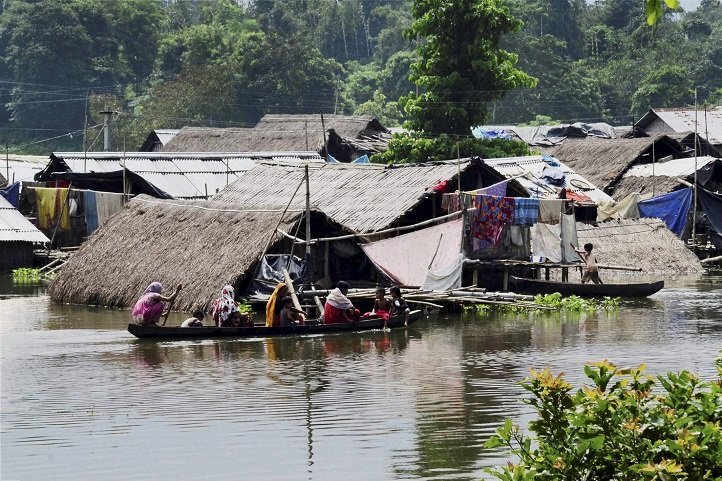 The worst-hit is Dhubri district with nearly 4.5 lakh people affected.
The flood spell began late August when five people were washed away in floods. With 41 deaths occurring in a fresh wave of floods, the total death toll figure has reached 46 in the state after second wave of floods in September.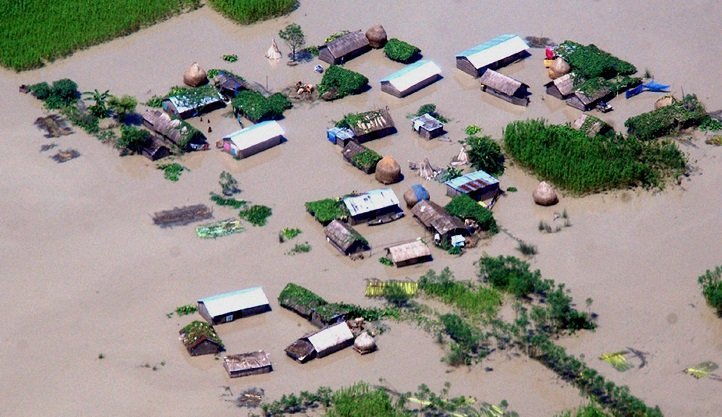 ASDMA statement said district authorities have set up 277 relief camps in Kokrajhar, Bongaigaon, Barpeta, Cachar, Dhemaji, Tinsukia, Sonitpur, Nalbari, Dibrugarh, Morigaon, Nagaon, Golaghat, Kamrup, Goalpara and Dhubri, where nearly 1.4 lakh people are lodged.
It also said that there is no let up in the situation with river Brahmaputra now flowing above the danger mark at Nematighat in Jorhat district, Tezpur in Sonitpur, Guwahati, Goalpara town and Dhubri town.
Read more: