A massive tanker truck bomb ripped through a market by a courthouse in the rebel-held Syrian town of Azaz on Saturday, killing 48 people and wounding dozens near the Turkish border.
The attack appeared to be the deadliest yet in the town in northern Aleppo province, which has been regularly hit by bombings targeting rebels and civilians.
The Britain-based Syrian Observatory for Human Rights said at least fourteen rebels were among the dead, but most of those killed were civilians, including five religious judges belonging to various rebel factions.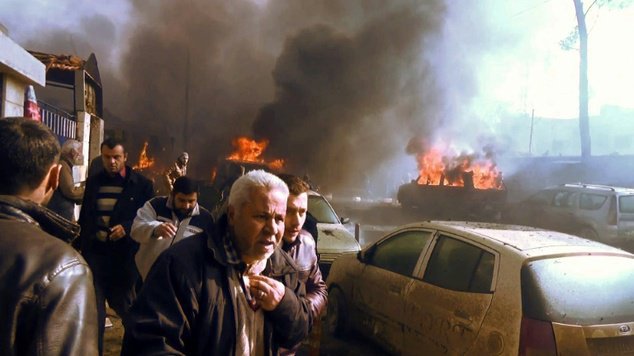 Observatory chief Rami Abdel Rahman said identification of the dead was being hampered by the fact that some bodies were completely burned in the blast.
Video from the scene showed huge clouds of smoke rising from a street filled with debris and twisted metal, which bulldozers were working to clear.
Raging fires were burning in several vehicles, and the fire brigade was battling to put them out with a giant water tanker and hoses.
Azaz has been repeatedly struck by bomb attacks, including in November when rebels said 25 people — civilians and opposition fighters — were killed in a car bombing of a rebel headquarters.
The rebels accused the Islamic State group of being behind that attack. The jihadist group is present elsewhere in Aleppo province and has sought to advance on Azaz in the past.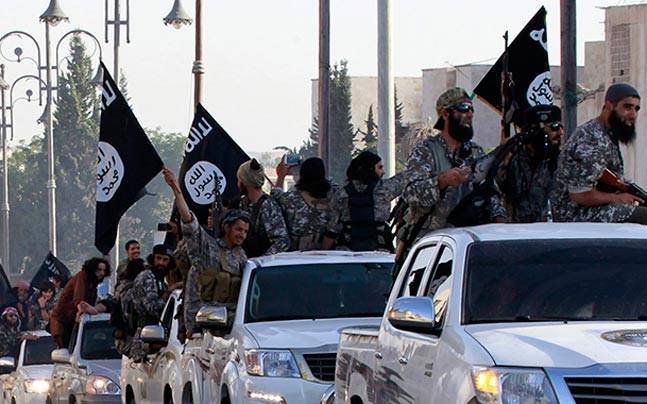 There was no immediate claim of responsibility for Saturday's attack, but Osama al-Merhi, a lawyer at the scene of the blast, pointed the finger at IS.
"These kinds of crimes are only committed by the terrorist group Daesh," he said, using an Arabic acronym for IS.
"They are the ones who target civilians and the cadres who are building this country," he told AFP.