The violent protests in Kashmir following the killing of Hizbul Mujahideen commander Burhan Wani has caused at least 600 Kashmiri Pandits along with their families to leave the valley and move to Jammu region of the state, reports Indian Express.
They had been employed with the central and the state government under Prime Minister's package for Kashmiri Pandits and posted in Kashmir since 2010.
Sushma Bhatt, one of the 24 employees who were living in the transit camp in Srinagar and reached Jammu on Sunday, said that the camp that accommodated nearly 100 Kashmiri Pandit staff is now deserted.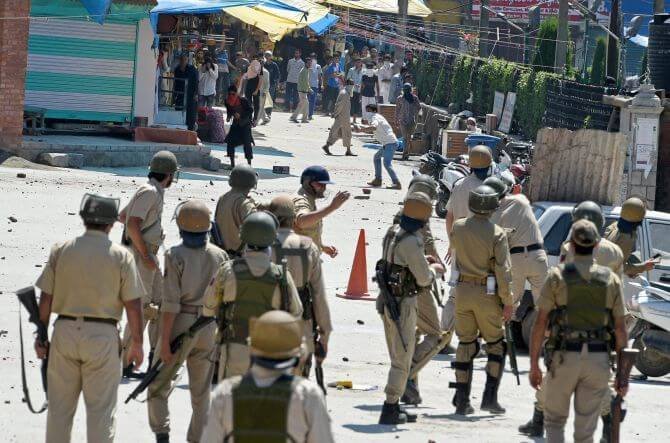 "Ever since we returned, we were targeted with stone-pelting, whenever Pakistan won or lost a cricket match, or during a Hindu festival like Diwali. This time, we finally decided to leave the Valley after mobs made several attempts to storm our camp. They even threw petrol bombs, which injured my two-year-old son," Sushma, who along with her husband returned to the valley in 2010, told Indian Express.
State government Officials have refused to confirm the number of people who have left the valley over the last few weeks while calling the protest a 'temporary phase'.
"I don't know the exact number of Kashmiri Pandit employees who have returned to Jammu but some of them have come back." R K Pandita, the Relief Commissioner of Jammu, told Indian Express.
The employees who have returned have been protesting outside Pandita's office for the past three days demanding to be posted in the Jammu region.
Jammu and Kashmir government had earlier confirmed that as many as 1,54,000 people left Kashmir, besides many families living in the hilly areas of Jammu region, due to eruption of militancy in 1990.