Given all the trouble that has plagued Uber in India, the company seems deeply committed to ensuring safe and hassle free rides. Uber has come up with the upgraded Help function in its app for all riders. The update is seen an effort to sharpen safety focus.
" No matter where you are, Uber is deeply committed to ensuring our rides are the preferred safe and reliable choice for people to get around cities," reads a Uber press statement on its website.
The in-app SOS button has been replaced by a new Help function.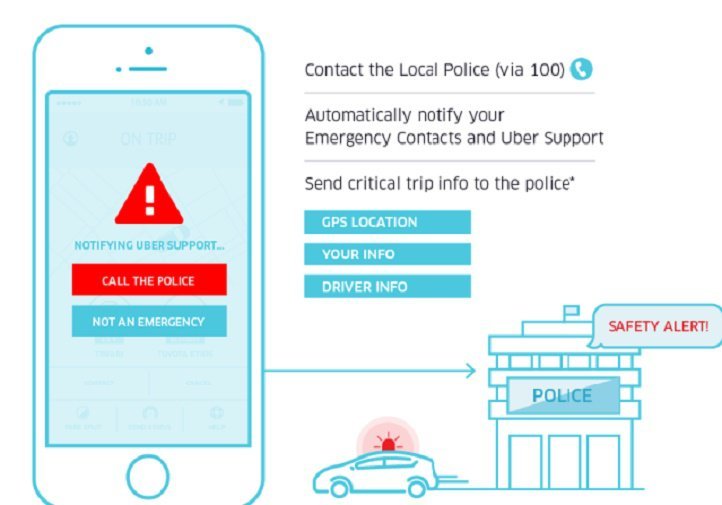 One touch allows riders to trigger a real-time Safety Emergency alert to Uber and the local authorities in the rare event of an emergency or incident during an Uber trip.
How it works?
Once the Safety Emergency function is triggered, Riders will have the option to connect with the police via a phone call. The user will get instant alerts with complete rider, driver and trip information are sent the local Police authorities in cities that have deployed with the Uber's SOS alert solution.
Uber's Incident Response Team that is on standby 24×7 can monitor the trip in real-time, and will provide instant phone support and relay critical trip information to the police.An automated text message is sent to pre-selected Emergency Contacts with detailed trip status; allowing them to monitor the trip in real-time via GPS.
We hope Uber enhances its security system and provide a hassle free journey all over the country.