At least 15 people were killed in an attack on a hotel in the Somali capital Mogadishu on Saturday, and around 20 injured were injured. The attack was swiftly claimed by Al-Qaeda-affiliated Shabaab militants.
The assault, the latest in a series by the Islamist group targeting hotels and restaurants, began when a suicide bomber detonated a car laden with explosives outside the building.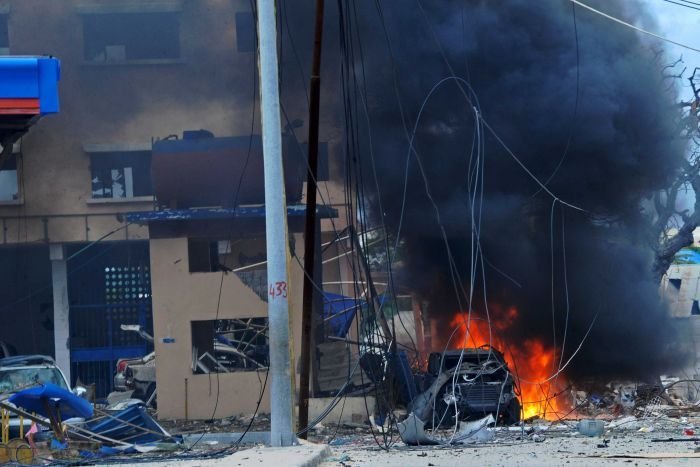 Gunmen then stormed the Naasa Hablood hotel and gunfire rang out for several hours, witnesses said, before the authorities declared the attack over.
"The special security forces have ended the siege after killing three attackers inside the hotel. Eleven civilians, two of them doctors, were killed in the attack," Abdi Kamil Shukri, a security ministry spokesman, told reporters.
Medical sources said some 20 civilians were wounded.
The attack was launched at 4:30 pm with a powerful blast followed by two other explosions and then heavy gunfire, AFP journalists and a witness said.
The Naasa Hablood hotel in southern Mogadishu is often used by politicians and members of the Somali diaspora visiting the city.
Somali security forces moved quickly to cordon off access to the neighbourhood as they raced to retake the hotel, an AFP photographer said.
A witness, Adan Ibrahim, said an unknown number of people were able to flee the hotel using a back door. Pictures from the scene showed people in blood-covered clothes running down the street.
The Shabaab claimed responsibility for the attack through a statement on the Telegram smartphone app, saying that their fighters had forced their way into the hotel.
"The attack started with a heavy blast carried out by a brother who drove a car loaded with explosives. Gunmen fought their way into the hotel, and we believe that casualties were inflicted in the enemy's ranks," the Shabaab said.
A spike in violence
Saturday's assault came just three weeks after another attack quickly claimed the Shabaab group on the city's Ambassador hotel left 10 dead including two lawmakers when a huge car bomb ripped the front off the six-storey building.
The Shabaab lost their foothold in the capital in 2011 but continue their battle to overthrow the Somali government and launch regular attacks on military, government and civilian targets like hotels and restaurants in Mogadishu and elsewhere.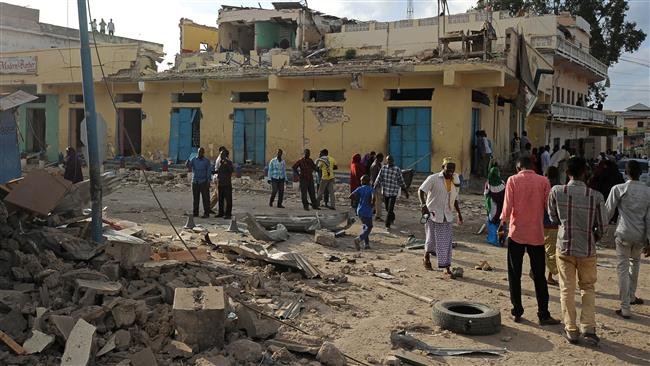 In November last year, the Islamists carried out a similar attack on the Sahafi hotel in central Mogadishu, leaving at least 12 dead.
Shabaab insurgents have also staged repeated attacks in neighbouring Kenya, including the killing of at least 67 people at Nairobi's Westgate Mall in 2013 and the massacre of 148 people at a university in Garissa in April 2015.
The Shabaab earlier this month confirmed the death in a special forces raid of a commander named Mohamed Mohamud aka Dulyadin, who was suspected of organising the Garissa University attack.
In recent months they have also claimed attacks on bases of the African Union peacekeeping mission in Somalia. 
(Feature Image Source: AFP)