Another year, another Valentine's Day. And another year of lots of chocolate. Valentine's Day and chocolate have a "janmo janmo ka saath". And it plays a huge role every year with people buying giant boxes of chocolates for their partners to impress them. But if chocolate is the answer, isn't there a better way to get a date this Valentine's Day than burning a hole in your pocket with boxes of yummy goodness?  
Well, Axe has answered the question with their ingenious campaign for the famous Axe #ChocolateMan. That's right! He's back. Axe Chocolate Man has always been about attracting the ladies by being witty, smart, sweet and humorous.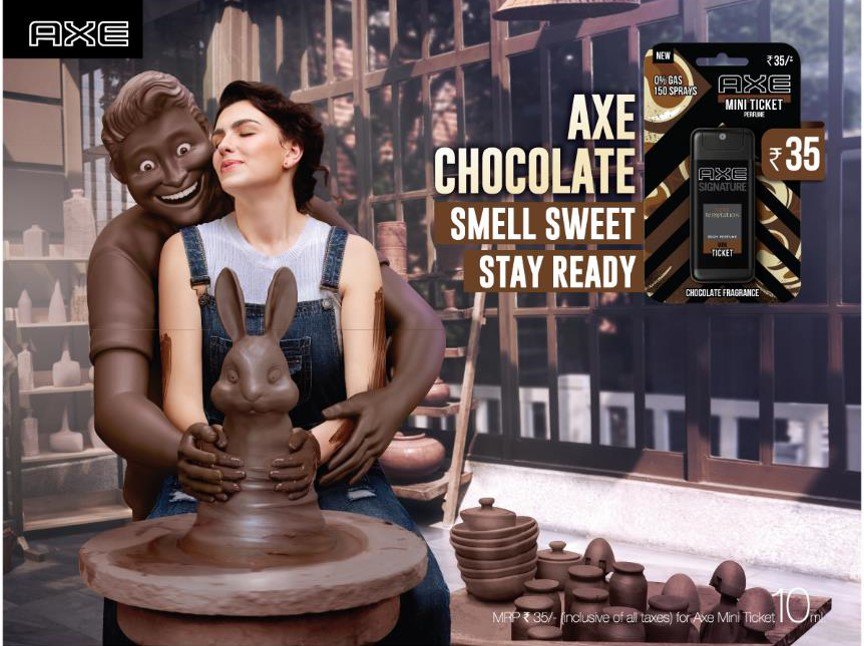 As a part of a witty ambush campaign promoting the re-launch of Axe Dark Temptation, Axe has placed Axe Chocolate Man billboards next to billboards by Cadbury. While the ads by Cadbury say, "How far will you go for love?" the Axe Chocolate Man billboards say "Love is just an Axe Chocolate away". It's a unique take on ambush advertising. Typically, companies feed off a competitor's campaign when they ambush. However, the ambush by Axe just goes to show that the sky is the limit when it comes to creativity!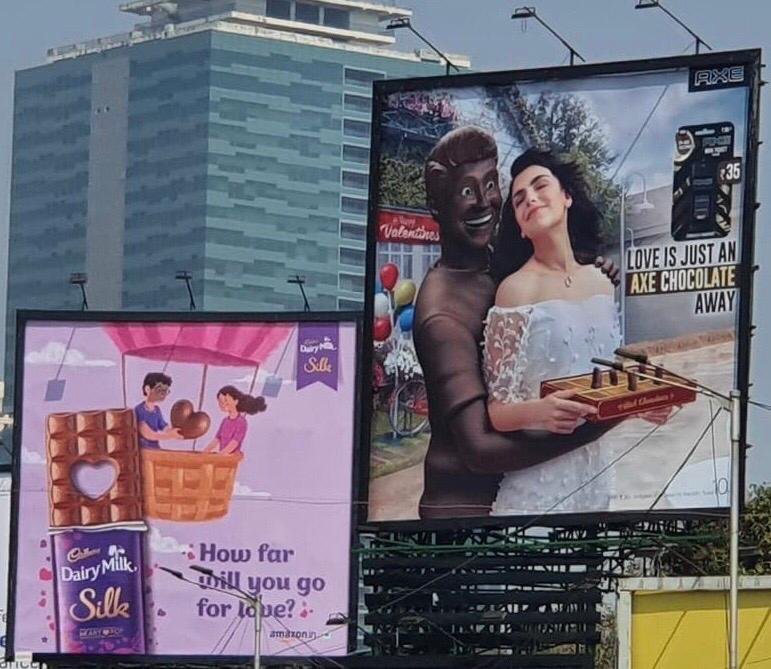 And sure enough, the billboards caught the attention of our netizens. 
If you're interested in smelling sweet this love season, you can get the revolutionary Axe Mini Ticket form for just Rs. 35. Now that's a deal! 
If you want to see more of this hilarious campaign, you need to check out Axe's Facebook Page. And for even more check out this amazing chatbot that they have come out with where you can talk to the Axe Chocolate Man himself and get a thoughtful or hatke response for your V-Day query.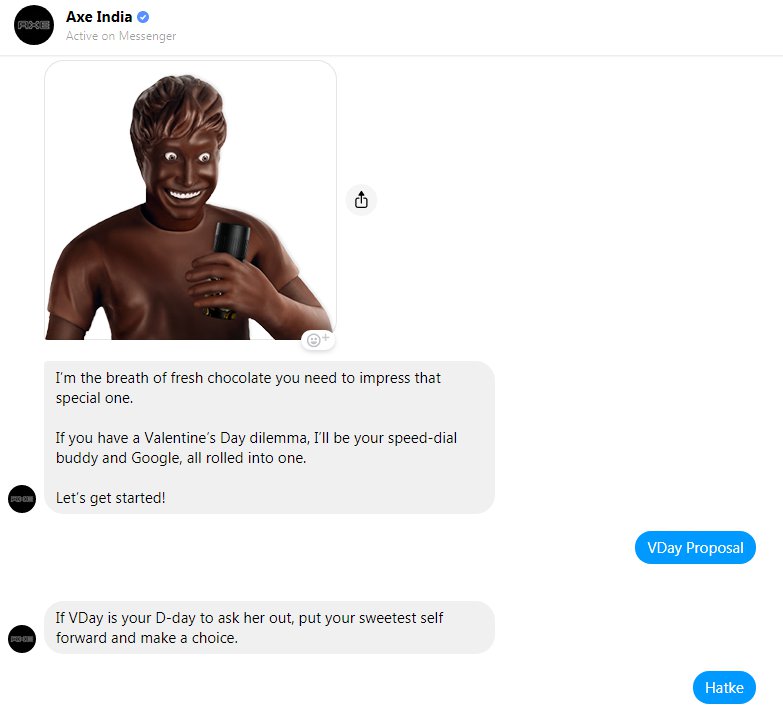 So, why don't you head out this love season and play the field with the relaunched Axe Dark Temptation, and smell like the sweet sweet man that you are.