The Supreme Court on Monday, August 10, ordered replacement of "old and worn out" tarpaulin sheet, ropes and other material with new ones at the makeshift Ram temple at the disputed site in Ayodhya.
"We direct that the authorized person/Commissioner Faizabad is permitted to replace the old and worn out tarpaulin sheet, jute matting, bamboo, polythene sheet and ropes over the makeshift structure by new ones of the same size and quality and exactly in the same manner as they were previously placed," a bench headed by Justice T S Thakur said.
The process of replacement of the old cover by the new one will be undertaken and completed under the supervision of the two observers who have been visiting the site, the bench, also comprising Justices V R Gopala Gowda and R Banumathi, said.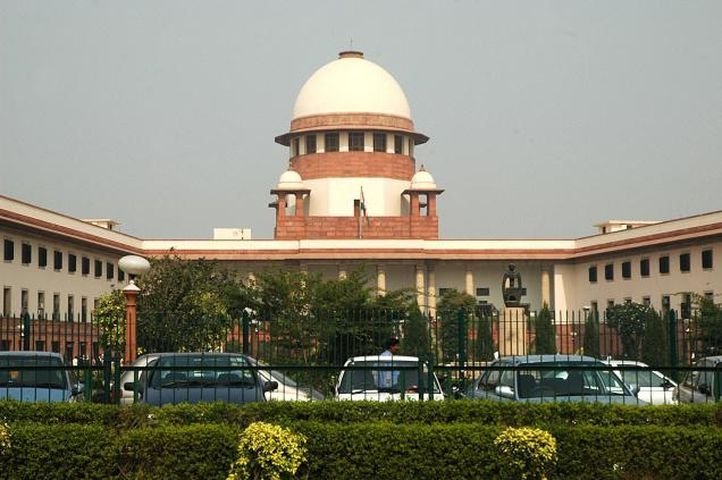 Meanwhile, the court has directed its Registry to provide copies of CDs, containing digitized records relating to the case, to parties and rejected the submissions that parties be allowed to inspect the records.
"The proper course would be to direct parties to appear before the Registrar and sort this out. It may be a long rope, but one must proceed in a methodical manner," it said.
Ruling out possibility of an out-of-turn hearing of the batch of appeals, the bench said, "The pleadings should be complete and the appeals must be ripe for hearing."
At the outset, senior advocate Rajeev Dhawan, appearing for one of the parties, supported the submission that old and worn out tarpaulin sheets be allowed to be replaced, contending it has been done earlier in pursuance of the apex court's order. "You like it or not, there is a makeshift temple and it has to be covered," he said, adding the issue of replacing the worn out covers be treated as a matter "arising out of the observers' report".
Earlier, the replacement of the covers had been ordered on an application filed by District Magistrate of Faizabad.