" Sunday ho ya Monday, roz khaenge ande" (Be it Sunday or Monday, have an egg everyday), cheered the children of Shirpura village, when their school deliberately served egg as part of the Mid-Day Meal.
Chief Minister Shivraj Singh Chouhan had imposed a ban on serving eggs to children during the mid-day meal programme t hroughout the state of Madhya Pradesh . However, on July 10, the people of Shirpura village decided to take a stand and in an expression of resentment gave their children the nutrients they so desperately needed.
The contribution for the meal came from the village itself and sounded an alarm of defiance against the CM, who for personal reasons, had denied serving of eggs in a state where over 50 per cent of the children are malnourished. According to Chouhan, eating eggs makes children insensitive.
The experiment turned out to be a great crowd-pleaser. Children made a beeline for their school upon hearing they would be served eggs during the day. They were also served Khichdi and bananas for the pure vegetarians. But in a cheerful and energetic atmosphere, most of the children opted for eggs.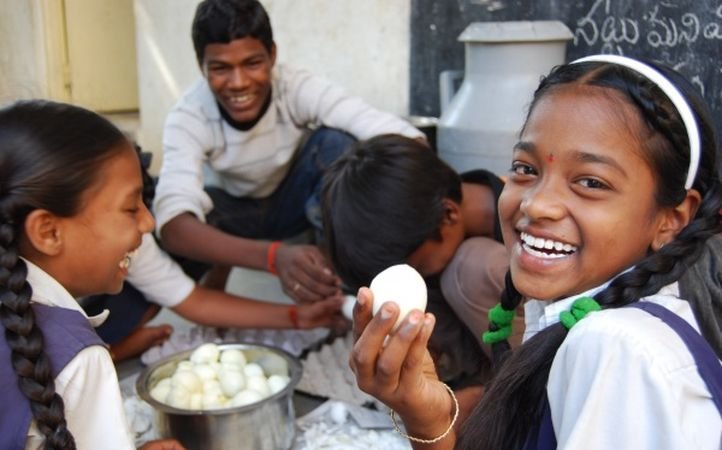 In all about a hundred children participated in the event. They were also joined by pregnant and lactating mothers. In the district of Shivpuri, where Shirpura village is located, many consider eggs to be vegetarian — much like milk — and thus keep it as part of their regular diet.
Aarushi Kalra from the Right to Food Campaign, who was present at the event, said, " It was a revelation to see how excited children were when they heard that eggs were being distributed. A great injustice is being done to them," as reported by the Wire.
Eggs are known to be a highly nutritious food. They are full of vitamins and minerals that work wonders for a growing child. These include vitamins A, D, E and B12, iron and most importantly protein. All of these have various beneficial functions for the body, but most importantly together they work to create a stronger immune system, prevent disease, build muscle, strengthen bones and teeth and much more.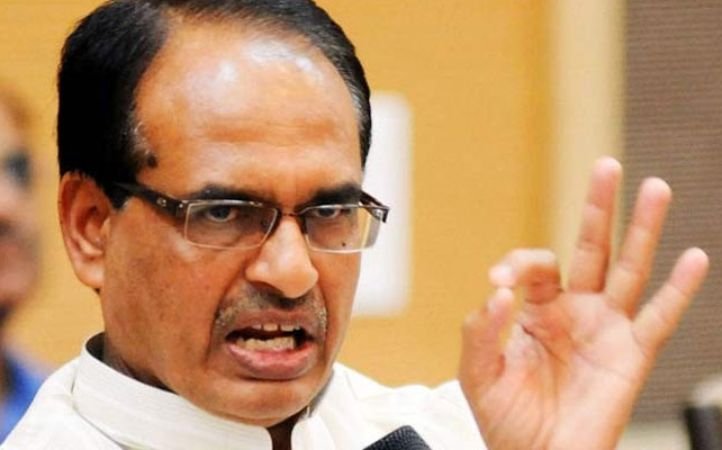 In a recent report by the United Nations' Food and Agriculture Organisation, India was ranked the highest in terms of malnourished people. One in every four undernourished people in the world is an Indian. Despite these growing concerns, politicians choose to ignore facts and impose either religious or cultural beliefs on their constituencies.
Chouhan, who has recently come under fire for the numerous deaths in the Vyapam scam, has been singularly opposing introducing eggs in the mid-day meals programme, despite several states opting for them. Many view this persistence to be part of the Bharatiya Janata Party's (BJP) Hindutva agenda, which is also being imposed in several other party-ruled states, such as, Rajasthan, Gujarat, Karnataka and Chhattisgarh — these states have also opted to stop serving eggs.
Whether it is the beef ban in Maharashtra or eggs in MP, the government does not have the rights to impose religious beliefs on citizens. It is a violation of the constitution of this country. Moreover, by using ridiculous reasons for banning these foods, they are only further exasperating the chronic malnutrition problem that exists in the country.