Bangladesh and India will seal an agreement simplifying their 4,000-km border at the weekend, over four decades after the neighbours first tried to untangle complex territorial rights set down in 1713.The agreement will be one of several to be finalised during a two-day state visit by Indian Prime Minister Narendra Modi beginning on Saturday, Dhaka's Foreign Minister Abul Hassan Mahmood Ali told journalists on Friday, June 5.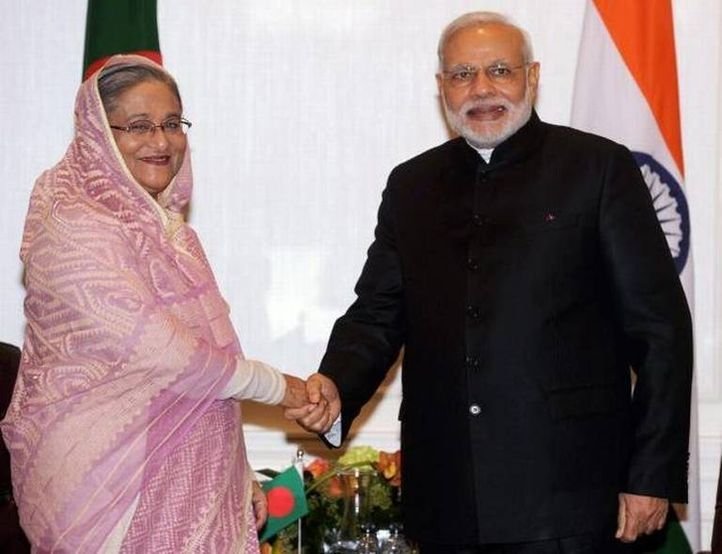 In 1974, the then leaders of the two countries – Indira Gandhi of India and Sheikh Mujibur Rahman of Bangladesh – agreed to swap almost 200 enclaves of land located in one country but officially belonging to the other.
"But with the assassination of Sheikh Mujibur Rahman (in 1975), along with almost all the members of his family, the process of the agreement stopped for a long time," Ali said.
The agreement, which has since been updated, will be "a historic milestone in the relationship between the two neighbouring south-Asian countries," he added.
Established by a treaty between two former princely states, the 106 Indian enclaves in Bangladesh and 92 Bangladeshi enclaves in India are islands of foreign territory inside each country, most of them close to the official border.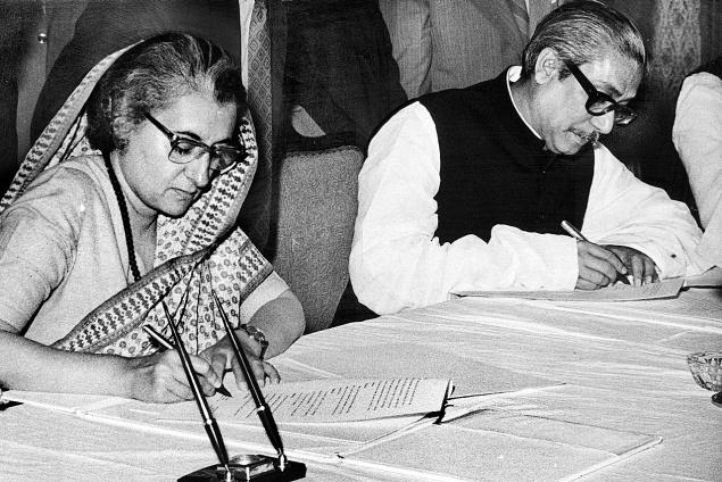 Their inhabitants – about 37,330 in Indian enclaves and 14,200 in Bangladeshi enclaves – are deprived of public services because their governments have no access to them.
Under the agreement, each country will take over most of the enclaves on its territory and inhabitants will have the right to stay where they are or move to the other side of the border.
Ali said the two countries would also sign a number of deals to boost trade and security along the border and fight human trafficking.
Officials would also discuss a possible increase in Indian aid for Dhaka and in Bangladeshi electricity imports from India.
In a separate meeting on Friday, the Bangladeshi Central Bank Governor Atiur Rahman urged Indian businesses to use his country as a low-cost manufacturing base for goods for local and global markets.
The Confederation of Indian Industry (CII) said the two countries could expand bilateral trade considerably if they opened new land customs stations and increased banking and financial cooperation.
"Bangladesh aims to become a middle-income country by 2021 and India should emerge as a strong partner in realising this goal," CII President Sumit Mazumder said in a statement.