The Dramatics society of Sri Guru Tegh Bahadur (SGTB) Khalsa College, Ankur's theatre production Welcome to the Machine has met its nemesis in Delhi University Student's Union (DUSU).
In an official letter address to the Principal of Khalsa College, the Joint Secretary of DUSU, Aashutosh Mathur sought a ban on Ankur society for "showing inhumanity by presenting a fake drama on Hindu and Hinduism". Terming the aforementioned play "anti-hindu", DUSU asked the college to "take strong action and ban it with immediate effect." Failing which, they have threatened a "protest on high-level" against the society.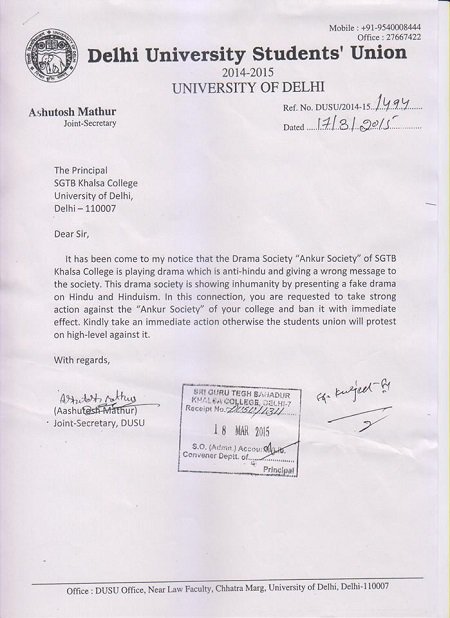 Ankur society posted the letter on their official Facebook with the following message: "Pay attention to words used in the letter: FAKE-BAN-PROTEST. We are amazed at the kind of language used, considering it is a students union body, which is supposed to safeguard the interest of the students, more so, the freedom to express in public domain. We condemn this craven act and urge theatre fraternity, academics & students to support us, as we move ahead from here."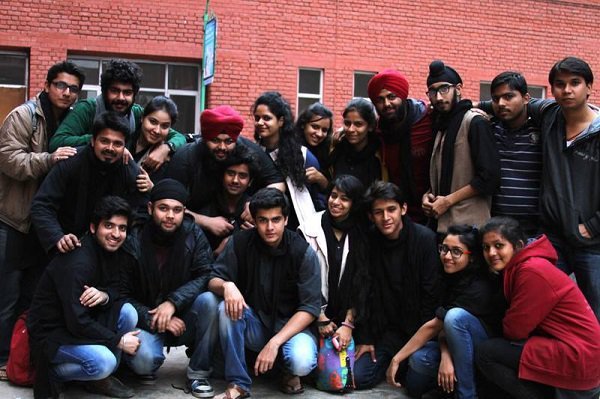 We spoke to the president of the society, Guneet Singh Nanda, just as he was about to meet the college principal regarding this issue.
"It won't come to a ban," said an unfazed Guneet. "We won't scrap anything [in the play]."
The college has not issued any ban as yet, he confirmed. He hopes to host a protest march on the campus soon.
As the director of the play Guneet says, "Hindutva forces assert their domination, culturally, politically and in education. We have named political leaders, institutions in our play. They have a problem with that."
A student of political science, he wanted to focus on the political climate of India post 2014 Lok Sabha elections in his play.
"There is a problem of Hindu fundamentalism," he insists.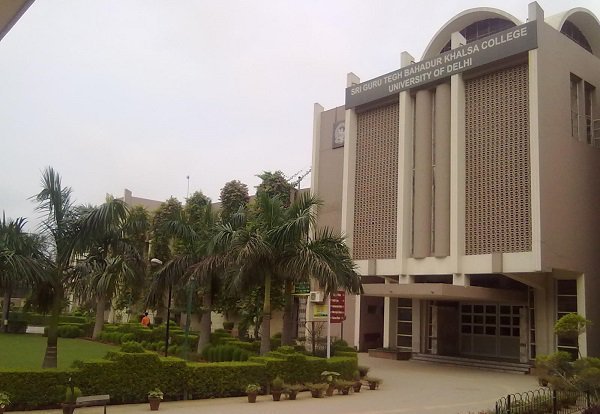 A member of the Indraprastha College for Women's dramatics society, who has seen the play said, "Their play has their perspective which we respect. Our major concern is the restrain on our voices of dissent. The artists should have the right to talk about issues and bring them to light, be it political, economic or social in nature."
As ban on free speech spreads its hold in India, we chime in with the voices in protest.
Bol ke lab aazad hain tere. – Faiz