Internationally acclaimed sand artist Sudarsan Pattnaik today said that creation of 1,000 sand sculptures of Santa Claus by him and his students at Puri sea beach on the eve of Christmas has become a record to feature in Limca Book of Records.
Pattnaik said Senior Editor of Limca Book of Records, Arthy Muthanna Sindh has congratulated him on the feat through an e-mail communication and has confirmed it as a world record that would feature in Limca Book of Records.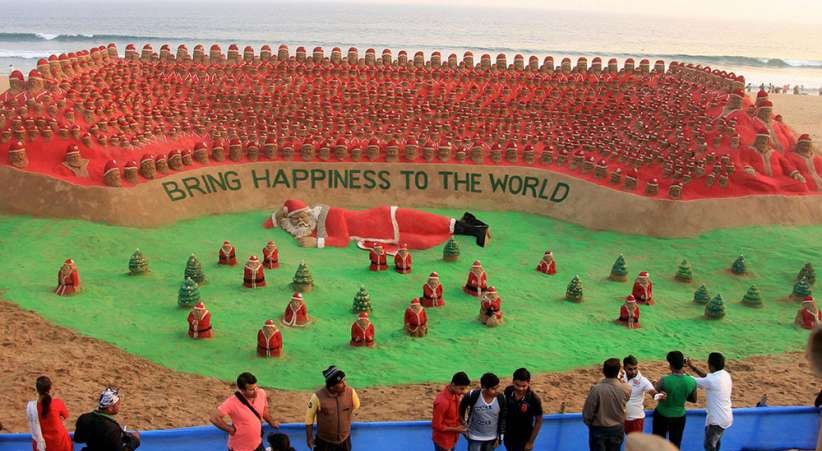 The Santa festival started at Puri yesterday evening and will continue till January 1, he said.
With 1,000 Santa Clauses, Sudarsan was eyeing to break his 2012 Limca Book record of sculpturing 500 sand Santa Clauses.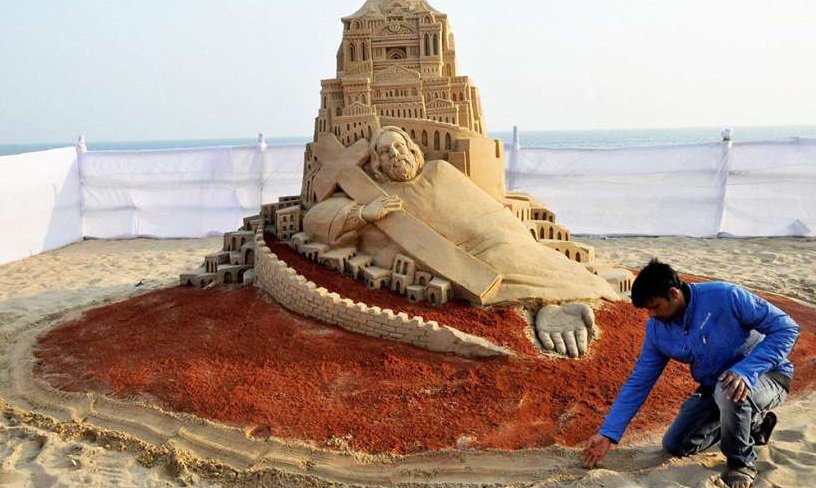 Sudarsan said it took him and his team of 35 students from his sand art school four days and about 1,000 tons of sand to carve thousand sand Santa Clauses.
He said he wanted to create awareness about global happiness through sand Santas.
Catch the breath-taking pictures here: