Delhi today is comparable to a gas chamber. The air quality dropped to 'severe' on Tuesday as pollution levels crossed permissible levels by multiple times.
Amid this, Belgium's Queen Mathilde as King Philippe arrived in New Delhi for a seven-day state visit to India. The royal couple arrived on Tuesday at the Indian presidential palace for their ceremonial reception.
However, as the King inspected a military guard of honour at the Rashtrapati Bhavan, hazy pictures of him standing in the smog-filled air were widely circulated on social media. Despite the ceremony being grand and befitting of a state guest, the pictures drew a lot of adverse reactions on social media.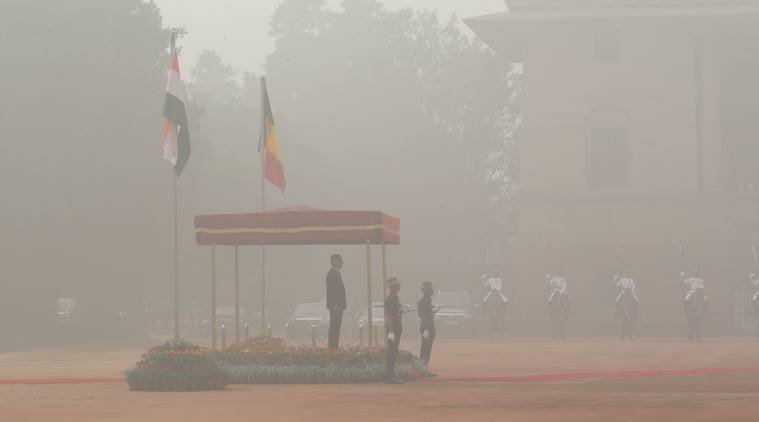 Why did we force a guest to inhale Delhi's toxic air?
This was the first visit of the King to India following his ascension to the throne in 2013. But what would the memories be like?
.