The suspect in the Berlin Christmas market truck rampage was arrested with the help of a witness who followed the man after he fled the scene on foot, a German newspaper reported Tuesday.
The respected Die Welt daily said the bystander saw the suspected driver jump out of the cab of the lorry after it had ploughed through a crowd late Monday, killing 12 people and injuring nearly 50 others.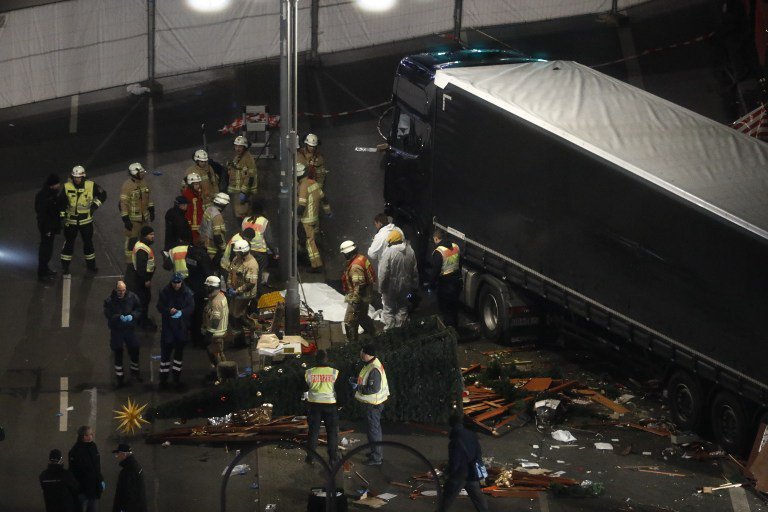 The anonymous witness then trailed the suspect for about two kilometres (1.2 miles), while staying on the phone with police to keep them informed of his location, according to the report.
Officers were able to arrest the suspect near the Victory Column monument next to the city's Tiergarten park.
"With the help of this witness we were able to catch the suspect," police spokesman Winfrid Wenzel was quoted as telling Die Welt.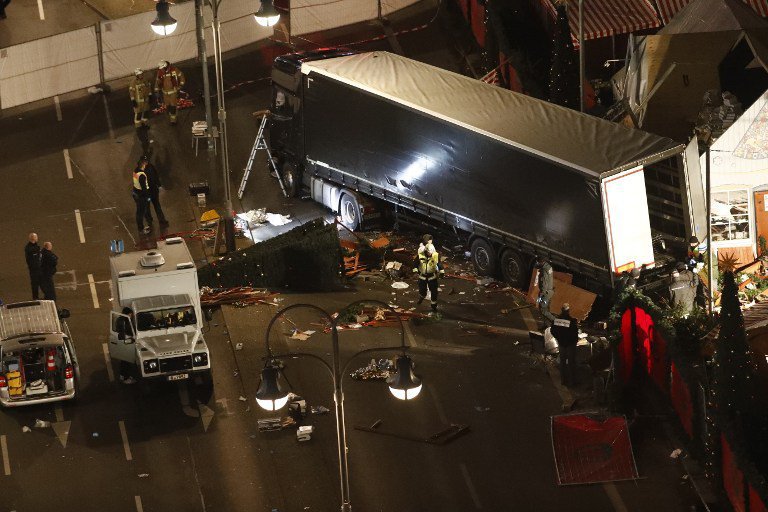 "Such civil courage should serve as an encouragement today," he added.
The newspaper said police knew the identity of the "brave witness", but believed he wished to remain anonymous.
The suspect is an asylum seeker believed to be from Pakistan or Afghanistan who arrived in Germany via the so-called Balkans route in February, according to security sources cited by DPA news agency.