Not to say watching cricket matches from the stadium isn't exciting, but added advantages of enjoying the sport via TV include comfort zone, funny commentary, and oh-so-hilarious placards. People really put forth their creativity and write sentences that get many of us laughing out loud.
Now that this year's IPL season is concluding, take a look at these 19 interesting placards people have brought over the seasons.
1. 'Don't show me on camera my co-workers think I'm unwell'
The placard that has been going viral these days!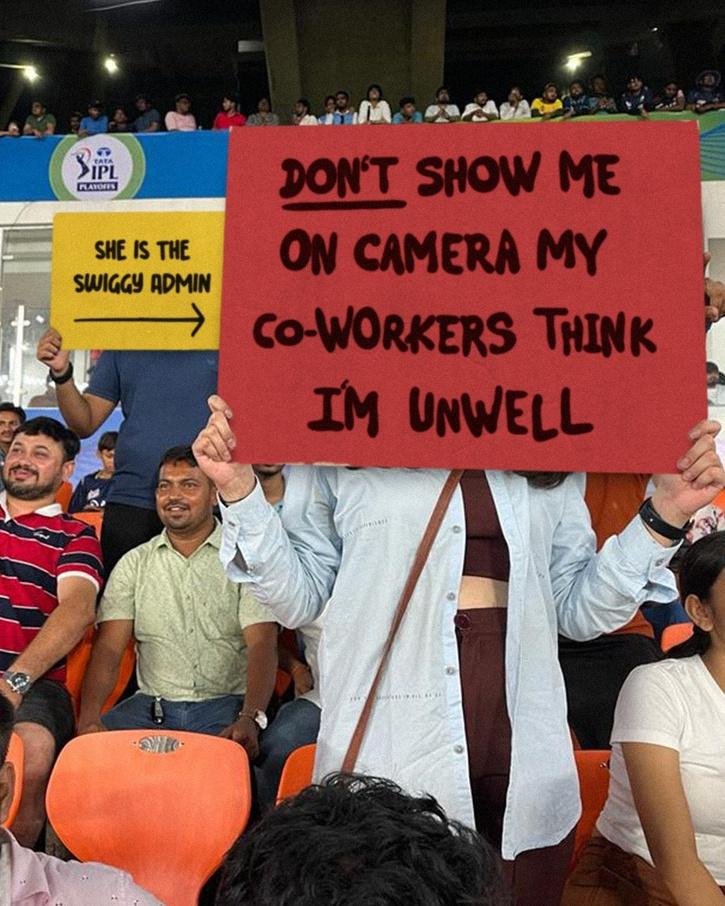 2. 'Not Getting Married Till RCB Wins IPL'
Prolonged waiting!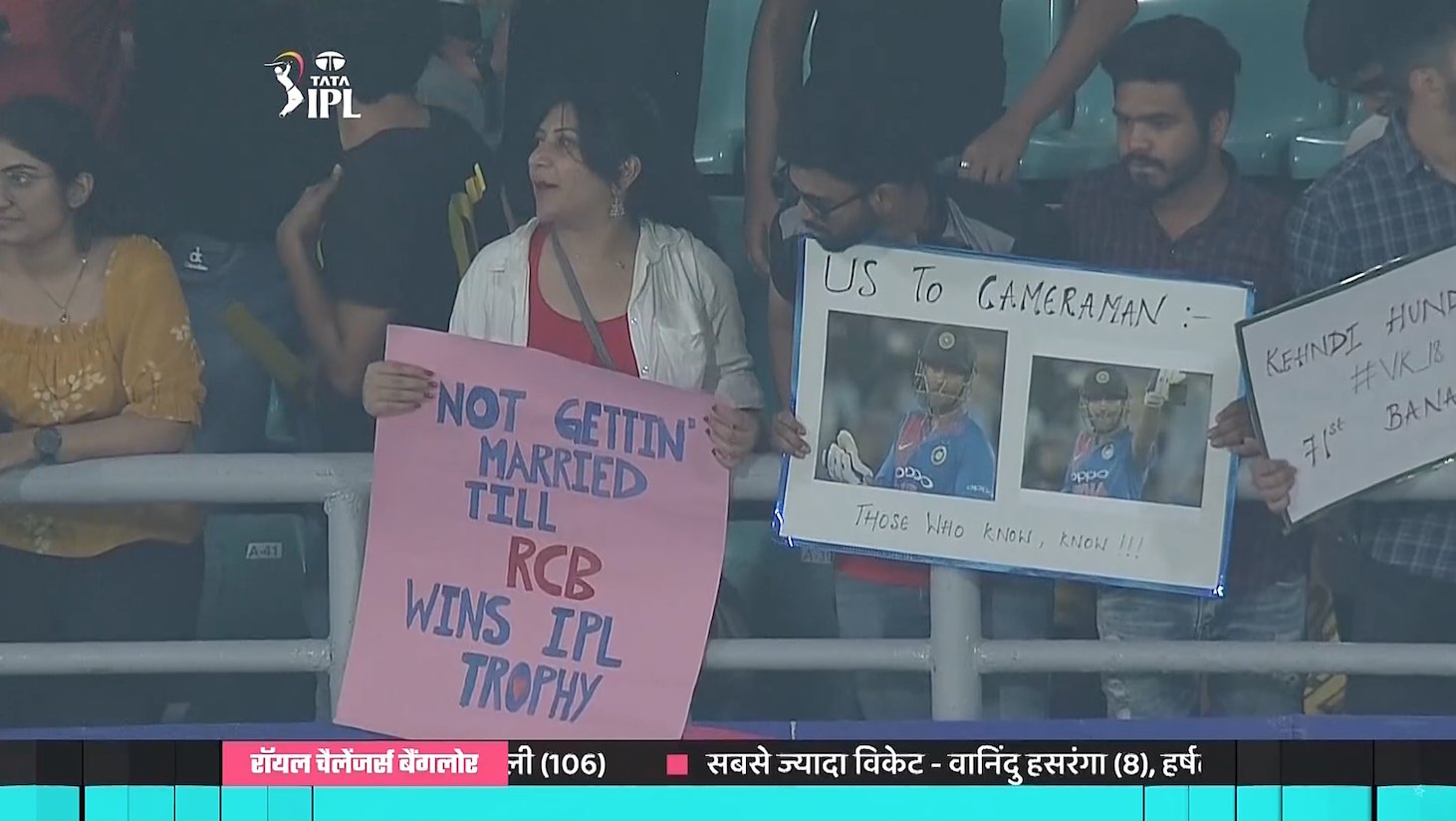 3. 'If Hardik hits a 50, I'll resign from my job'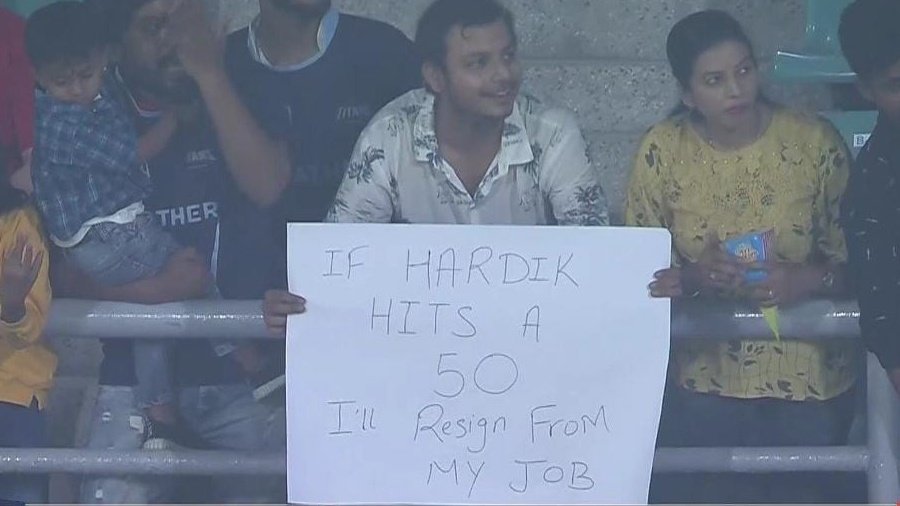 4. 'Looking for a 2 BHK in Indiranagar'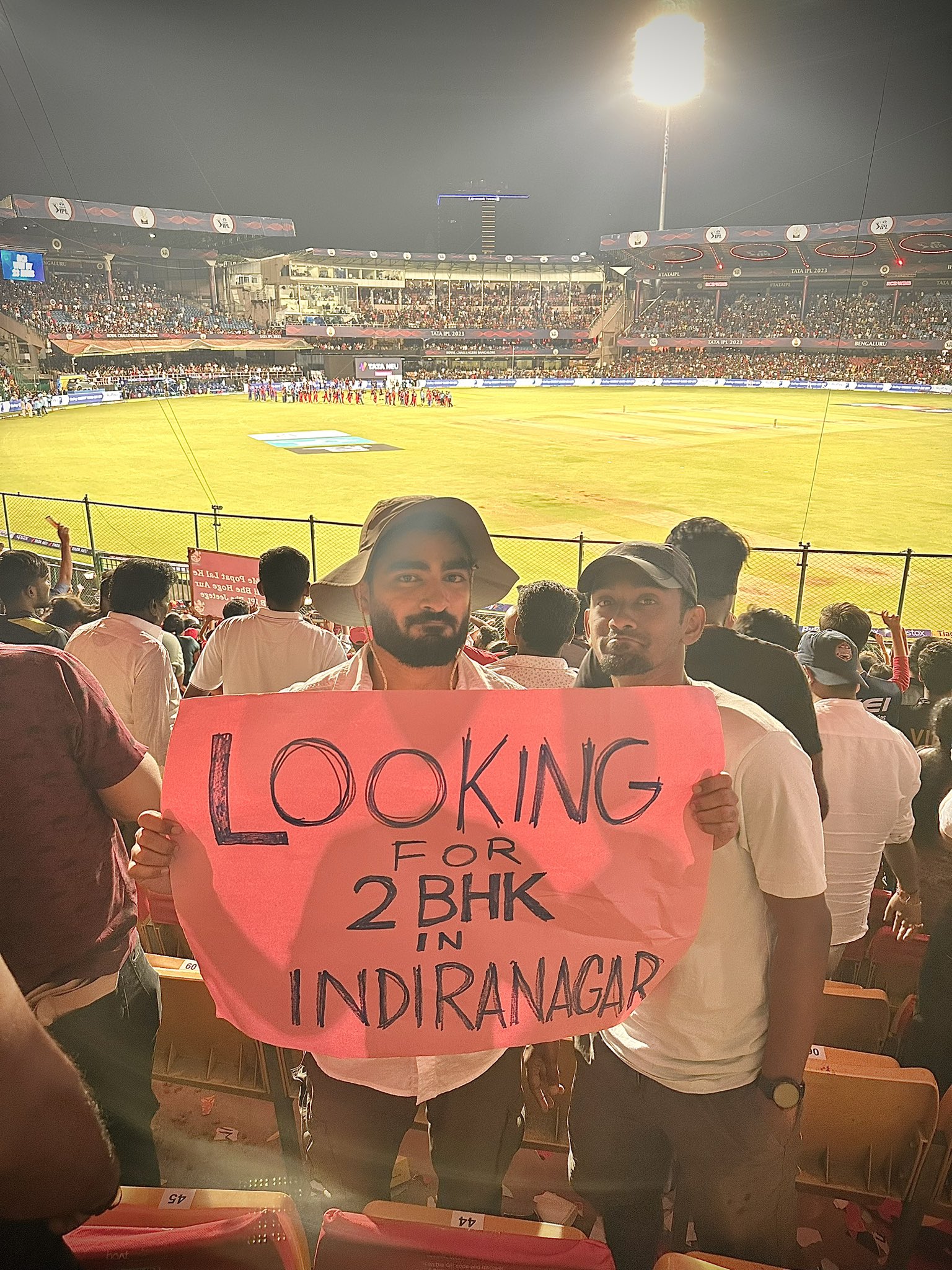 5. 'I am here only for Dhoni'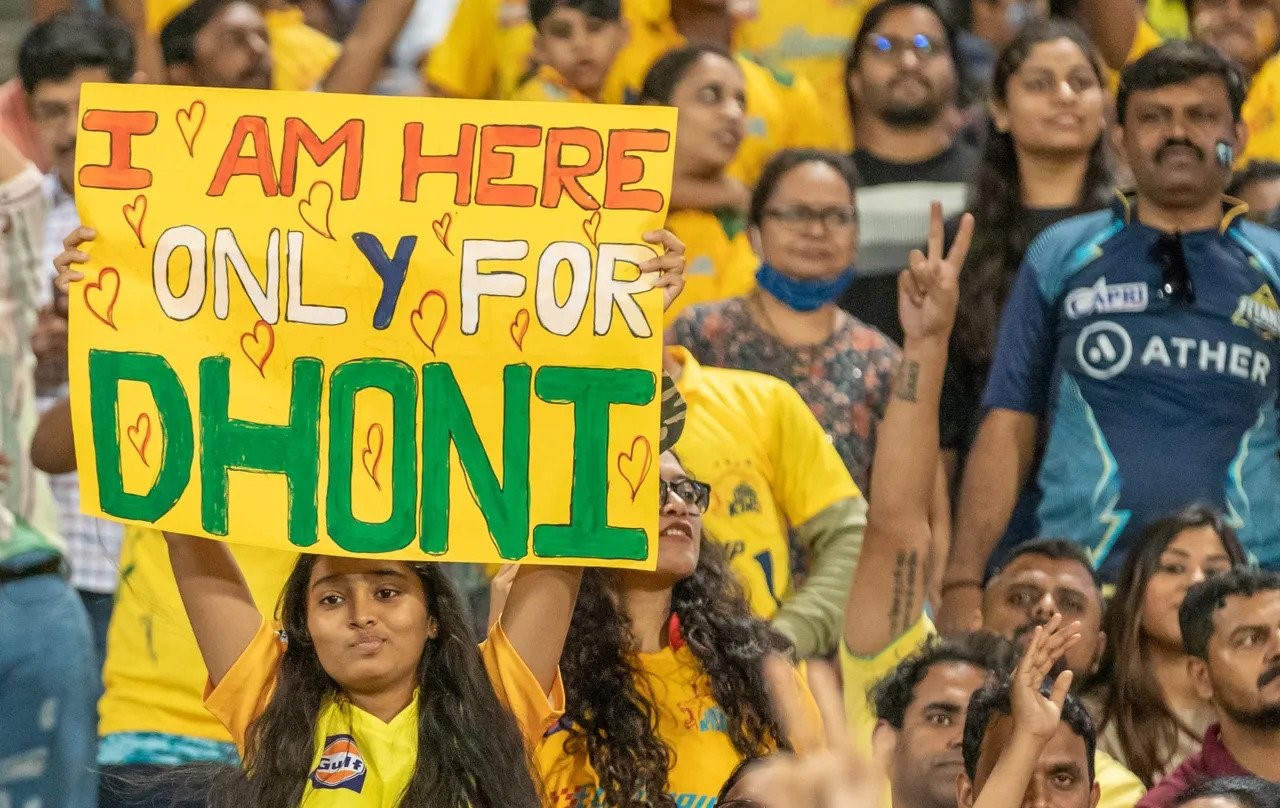 6. 'Dhoni's decision-making ability is so good, even ChatGPT takes advice from him'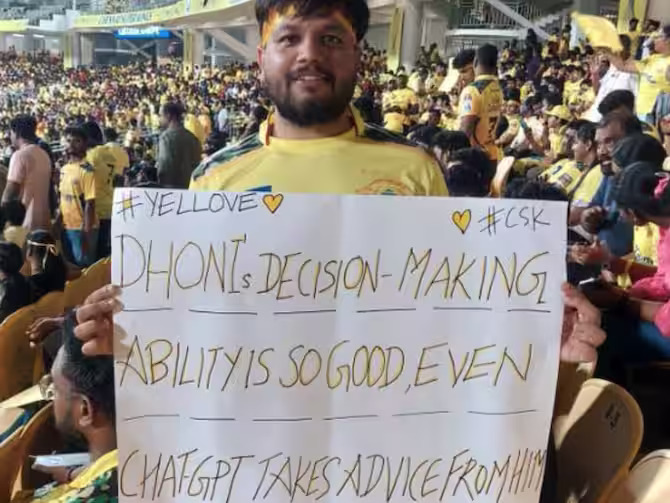 7. 'Will not join school until RCB wins IPL'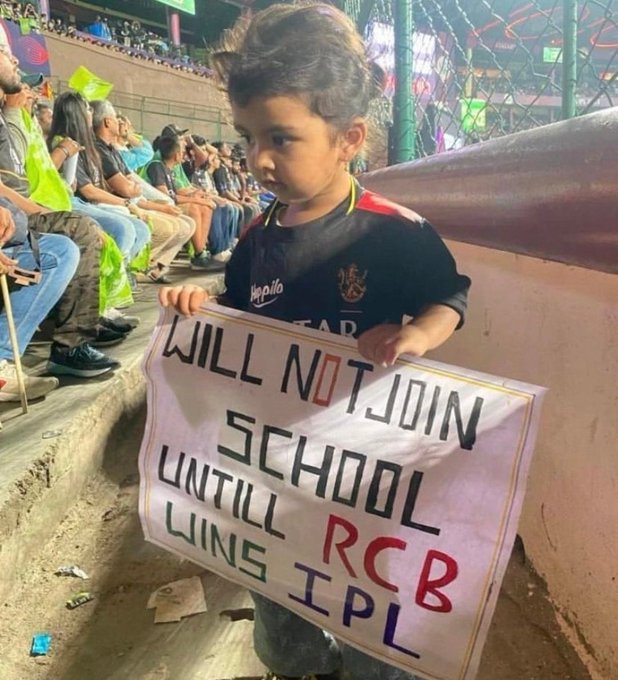 8. 'Weather Forecast: Raining fours and sixed and expected 'Gayle' storm'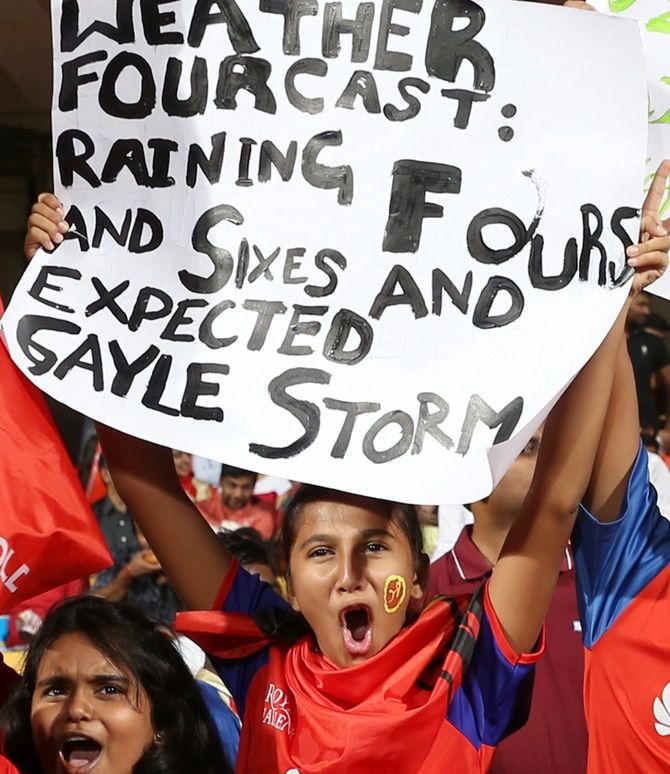 9. 'Shaadi ke liye sarkari dulha dhoondhna band karo'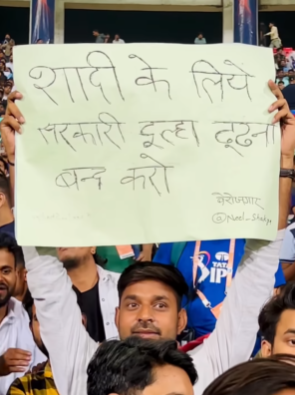 10. 'I will eat 50 Rasgullas if KKR wins tonight'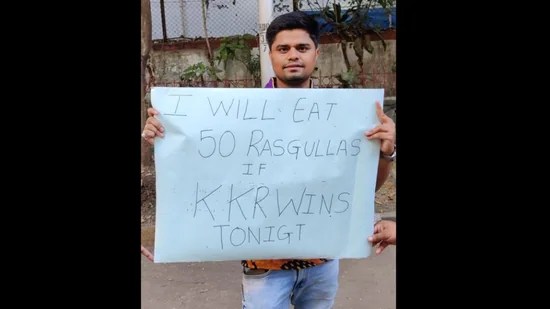 11. 'My blood-group is RCB Positive'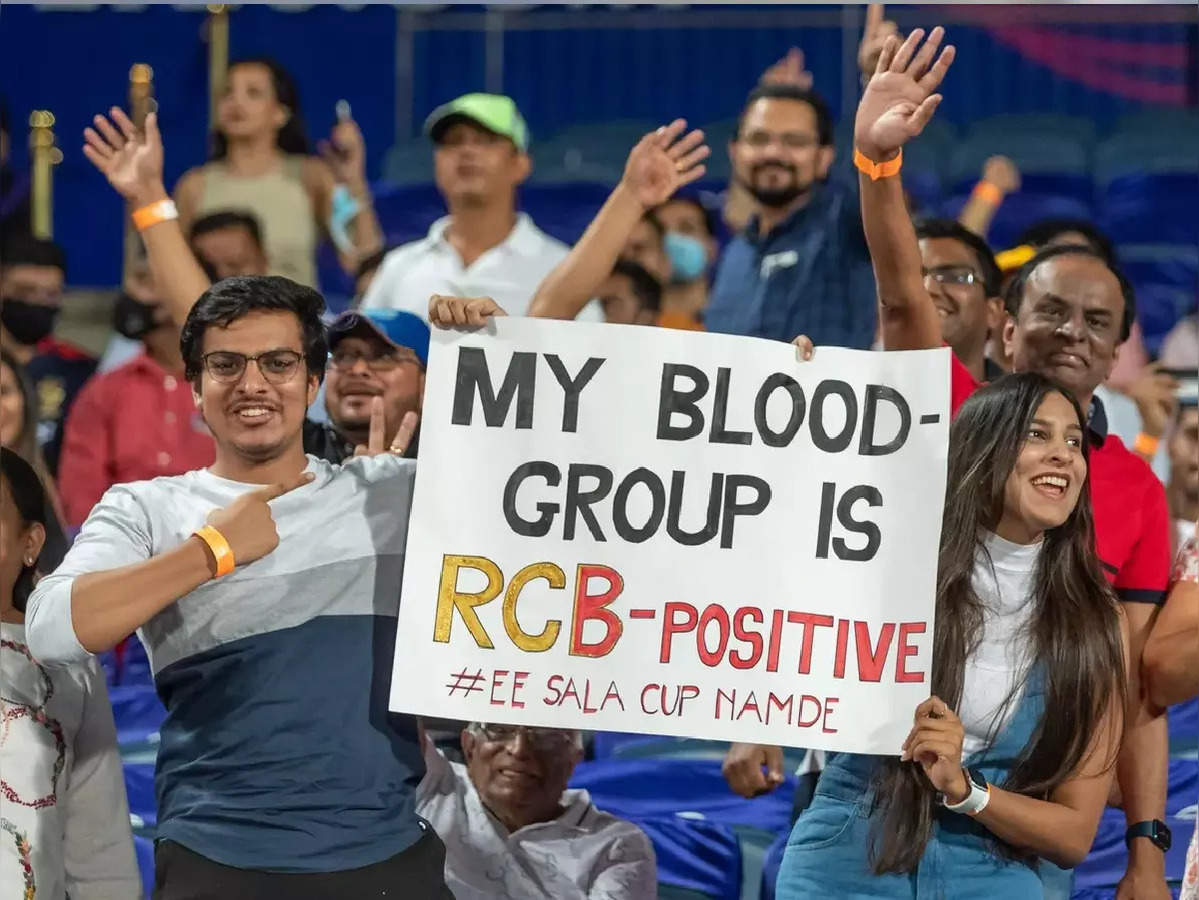 12. 'Travelled 2000 km to witness MSD's Helicopter Shot'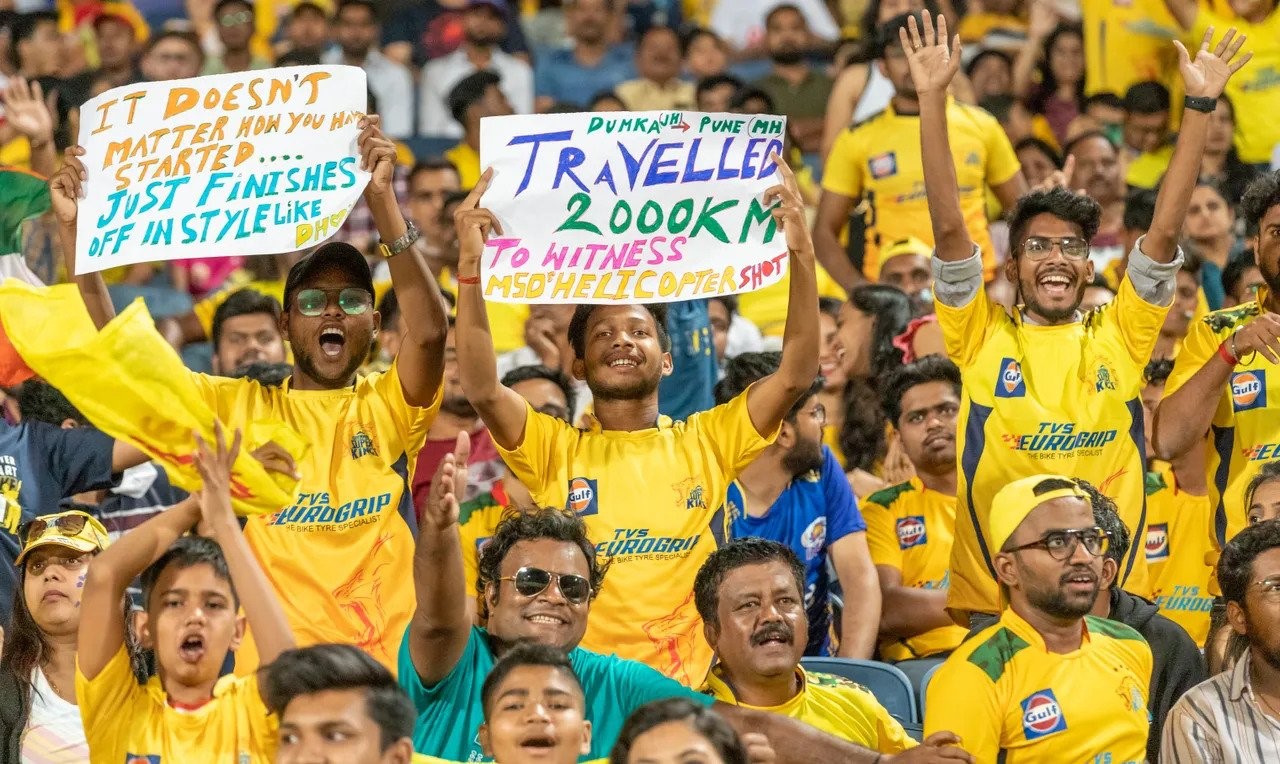 13. 'I will not date until Virat's 71'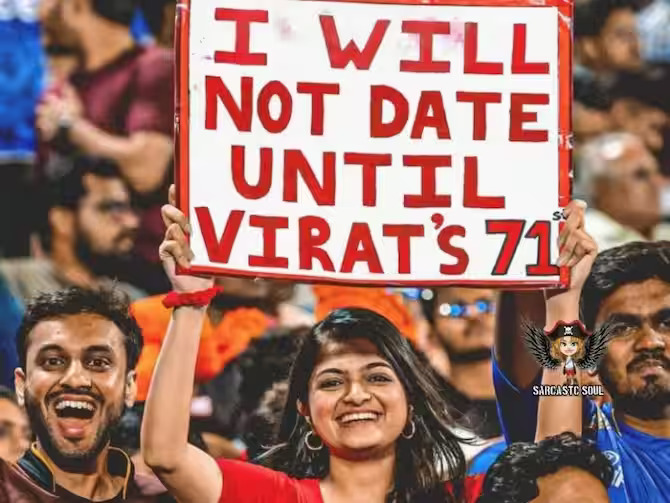 14. 'My girlfriend says me or IPL. So, I'm here'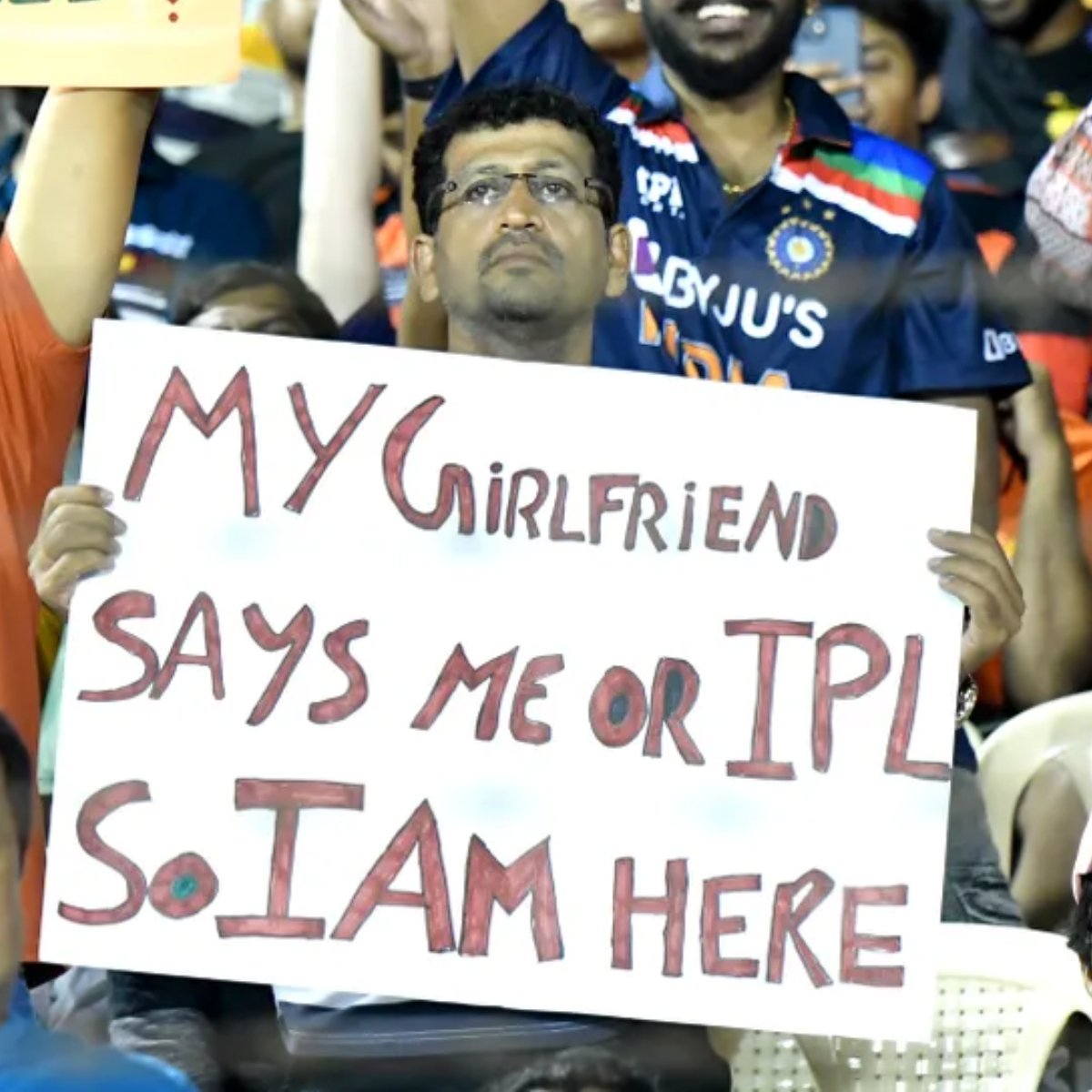 15. 'Jaddu, can you please lose your wicket on the first ball? We want to see Mahi'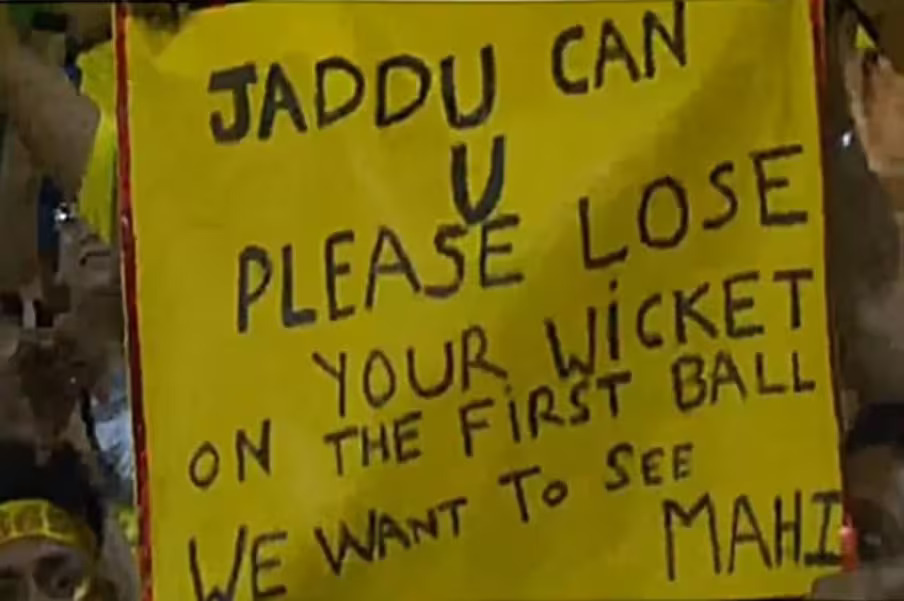 16. 'We always support Kings XI Punjab'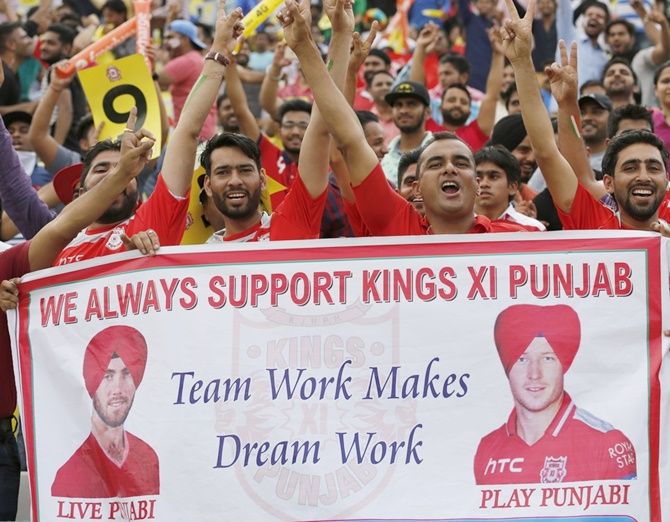 17. 'Why do we need a superman when we have Rohit Sharma?'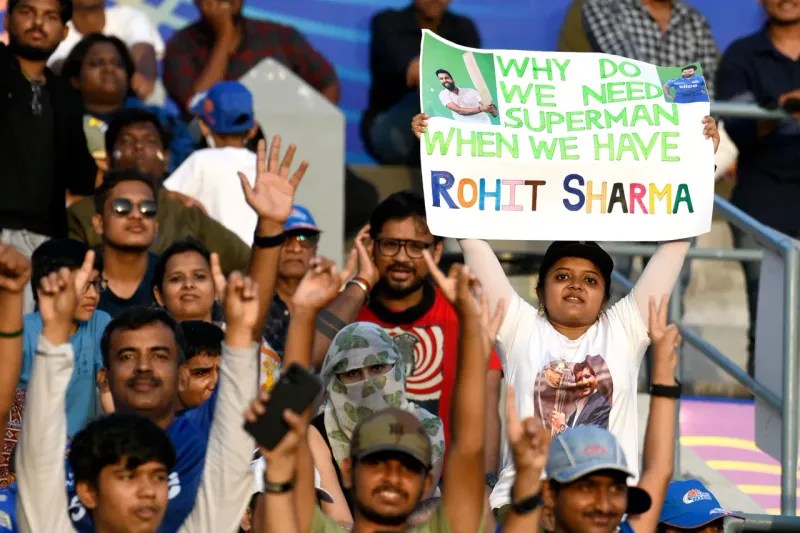 18. 'My wife did not allow me to wear my CSK jersey'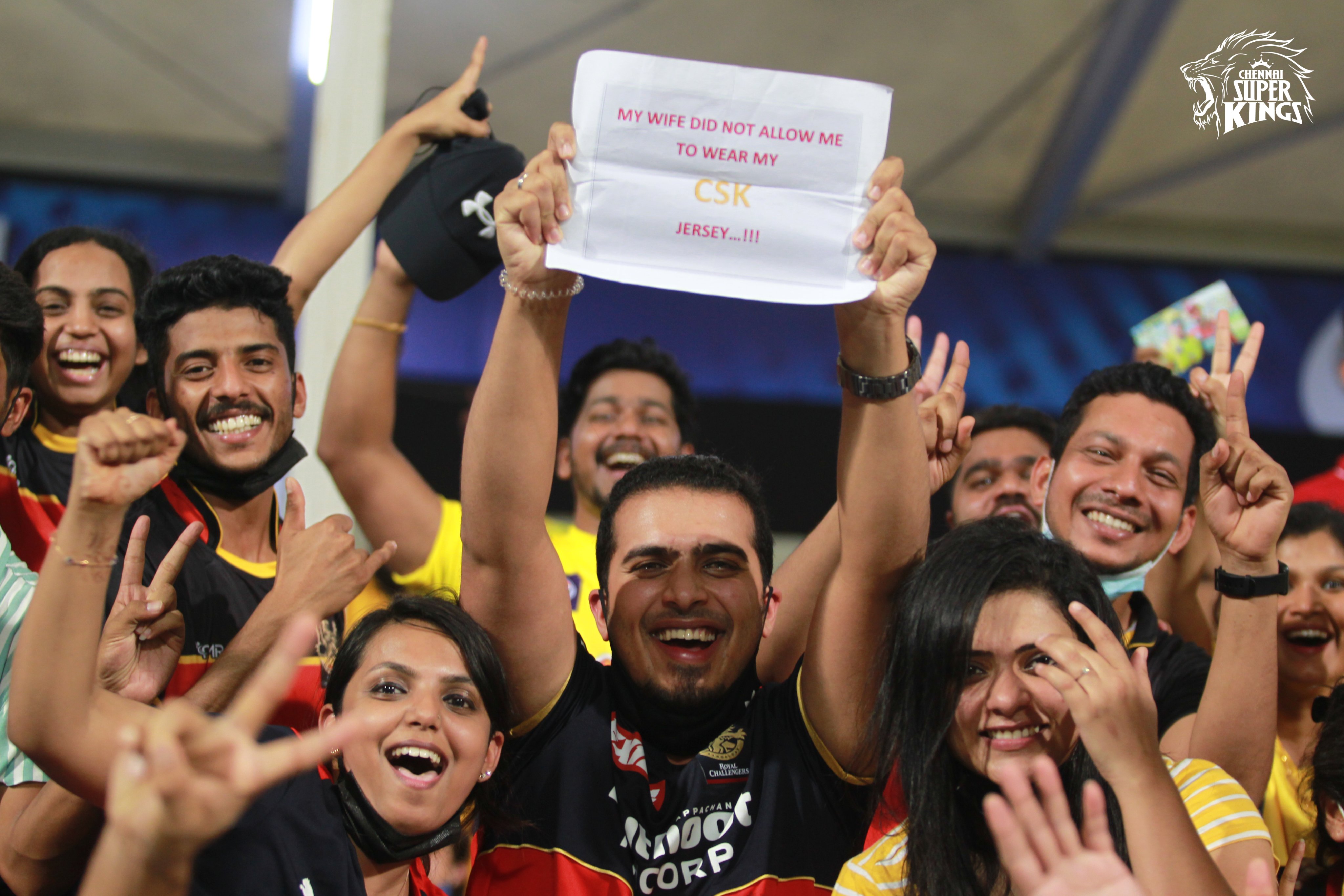 19. 'Tinder, Shubman se match karado'
A placard even made Shubman Gill join Tinder.
Which one's your favourite?
Also Read: Mahi, Is That You? Fans Believe Future Dhoni Was In The Stands Watching CSK V PBKS