Bihar BJP vice president Visheshwar Ojha was on Friday shot dead by unidentified assailants in Bhojpur district, the second murder of a politician in the past 10 days.
 A BJP worker from Saran was also killed on Friday. 
Ojha, who had unsuccessfully contested Assembly election in 2015 from Shahpur constituency, was fired by gunmen while returning from a wedding at Parsaura village. 
The incident took place between Sonvarsha and Parsaura villages under Shahpur police station of Bhojpur. Ojha's driver and another person accompanying him were seriously injured in the firing.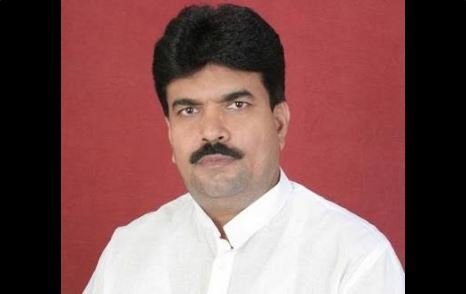 Ojha was taken to Shahpur referral hospital where he died during treatment, the hospital's in-charge Dr Ajay Kumar said, adding a medical board comprising three doctors had been formed to treat him. The injured are being treated at Sadar hospital and doctors have declared them out of danger. 
Ojha's murder has come close on the heels of the killing of Vaishali district LJP leader Brijnathi Singh who was shot dead near Kachhi Dargah locality of Patna on February 5. On Friday, BJP worker Kedarnath Singh was shot dead in Taraiyya area of Saran district, SP Satbir Singh said. 
 State BJP president Mangal Pandey told reporters in Patna that the party is giving 72 hours to the state government for arresting Ojha's killers, failing which it would call for a state-wide agitation on the slide in law and order in the state.
Jungle Raj back to Bihar. BJP leader Sh. Visheshwar Ojha's murder points to increasing goondaism &failure of law and order under Nitish govt

— P Muralidhar Rao (@PMuralidharRao) February 12, 2016
The three-day high level meeting held by Kumar to tone up law and order situation ended on Friday in Patna. 
LJP Parliamentary Board leader Chirag Paswan hit out at Secular Alliance government alleging that "in whichever government RJD chief Lalu Prasad is a part, such incidents would take place as he is known for giving patronage to criminals."
(Feature Images Source: Twitter | @news24tvchannel)