In a major development in the Bihar journalist Rajdeo Ranjan's murder case, Laddan Miyan, a key accused and a close aide of jailed MP Mohammad Shahabuddin has now surrendered before a Chief Judicial Magistrate Court in Siwan.
Indian Express reported that Miyan, a contract killer, was released 15 days before Ranjan's murder and he left Siwan with his family two hours after the crime.
However, Miyan has denied his involvement in the crime and said that he had no enmity with the journalist.   
 His surrender comes a week after five accused were arrested by the police following an outrage over the murder in which the Chief Minister had agreed to seek a CBI probe.
Bihar Police ADGP Sunil Kumar has said that the five men involved in the killing were engaged by contract killer Laddan Miyan, known to be close to the former RJD MP Mohammad Shahabuddin, reported Zee News.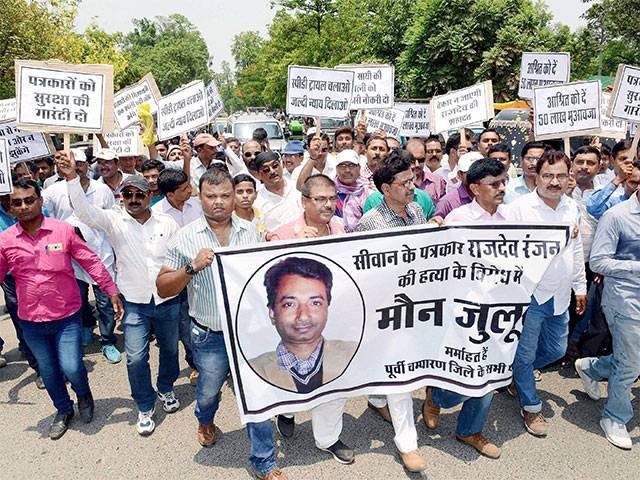 Rajdeo Ranjan, who was the district bureau head of a leading vernacular newspaper Hindustan, was shot dead by unidentified men when he was riding on his motorcycle in Siwan on May 13.