Last week, the District Magistrate of Bihar's Aurangabad district flew into a rage when a villager interrupted his speech on building toilets and asked for an advance to build one in his house. The IAS officer allegedly asked the man to sell off his wife if he couldn't afford to build a toilet.
Now, it has come to limelight that the villagers is a widower and a manual scavenger.
According to The Telegraph, the man, Saukina Dom, lost his wife to a sudden illness nearly 20 years ago and has not remarried. Saukina had married Parvati Devi when he was just 15 years old. Five years after marriage, Parvati died soon after complaining of severe pain in her stomach. 
The man has since been earning a living by manual scavenging and lives in a hut with his old mother.
District Magistrate Kanwal Tanuj, possibly under the impression that the villager was dodging the proposal of building a toilet, angrily told him that he should sell his wife off if he can't build a toilet for her. He later tried to justify his insensitive comment by emphasising he was only worried about women's safety, and hence was insisting that everyone must build toilets in their homes.
Saukina said that he would not have gone to the swachhta mahasabha – an awareness programme against open defecation – in Jamhor block on Saturday had he known that he would be insulted publicly.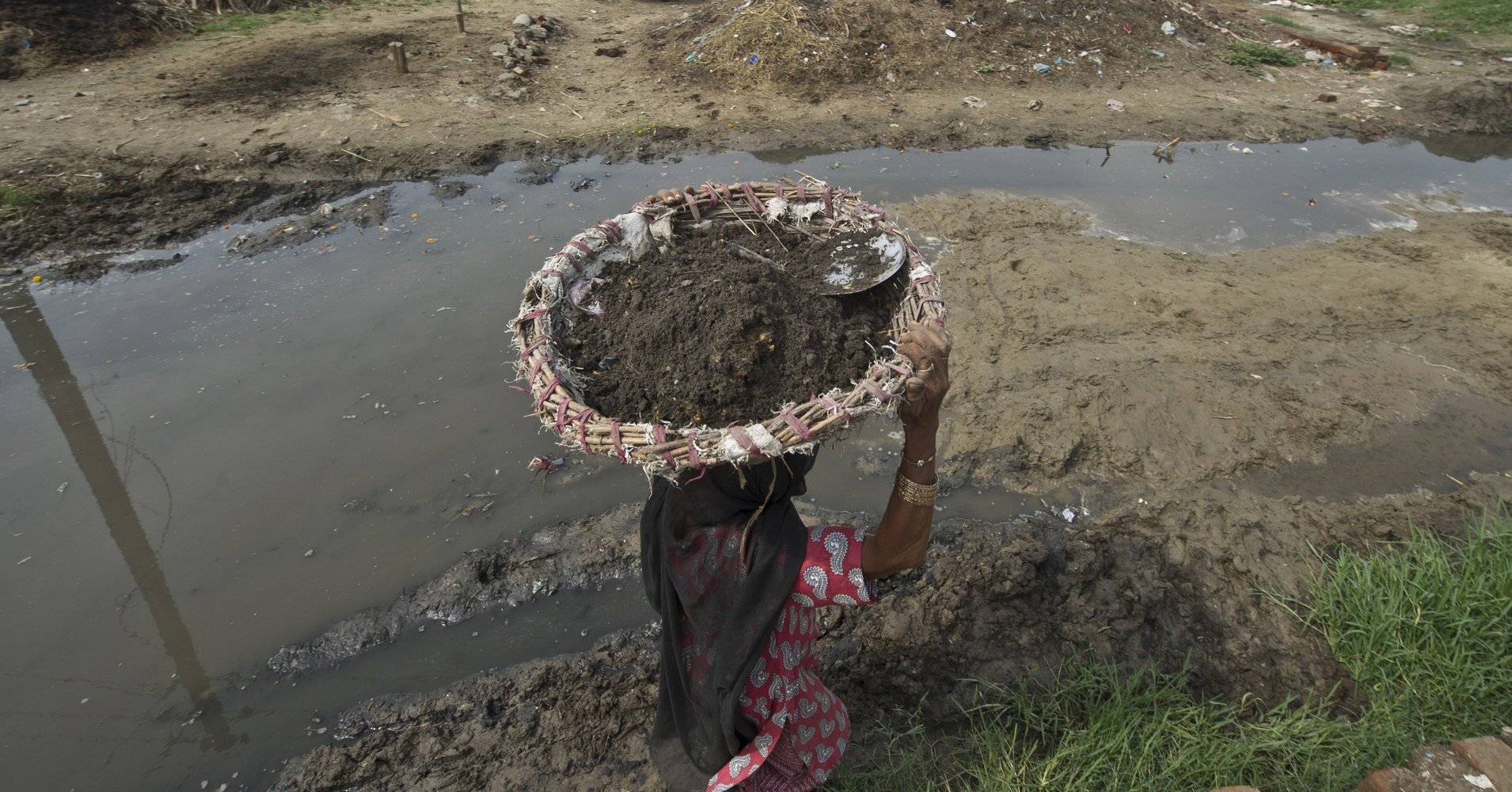 "Is apman ko hum kaise bataye (where do I begin to narrate my humiliation)," Saukina told The Telegraph. "It's an insult to my wife, Parvati Devi, who died about 20 years ago. I live with my old mother Rajapati Devi in a makeshift house. I had requested the district magistrate to pay in advance the government fund for constructing a toilet at home." 
He also said he was planning to meet chief minister Nitish Kumar to register his protest.
(Feature Image Source: PTI)