Billionaire philanthropist Bill Gates, speaking in front of chickens pecking and clucking in a New York City skyscraper, announced plans on Wednesday to donate 100,000 chicks to poor nations in an effort to end extreme poverty.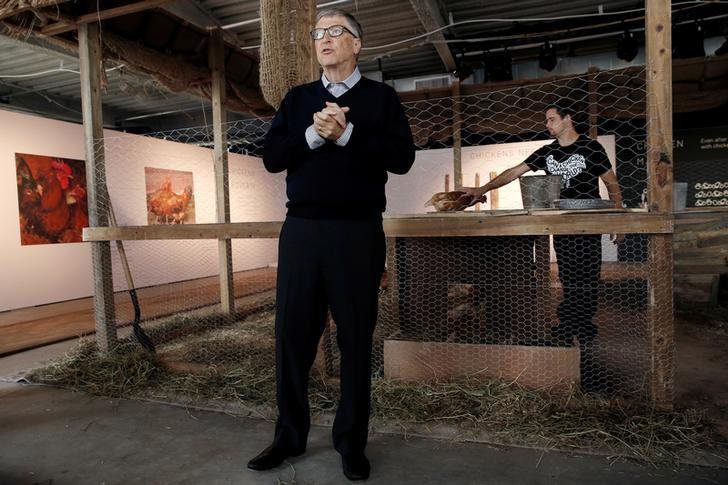 The chicks will go to rural areas in two dozen developing countries from Burkina Faso to Bolivia, where the Heifer International charity manages breeding operations and distribution, according to the Bill & Melinda Gates Foundation.
Raising and selling chickens can lift families out of poverty, and a farmer breeding 250 chickens a year could make $1,250 U.S., said the Foundation, which is partnering with the Heifer International.
"There's no investment that has a return percentage anything like being able to breed chickens," said Gates, the co-founder of Microsoft Corp.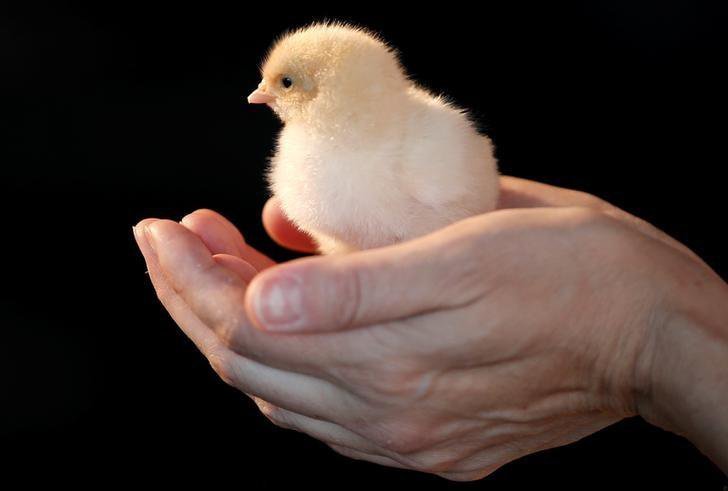 He urged the public to donate through Heifer International.
"The numbers today in terms of Americans who give to Heifer or things like that is actually quite small, so we'd like to see that scaled up," Gates said.
Referring to the proverb that teaching a man to fish will feed him for a lifetime, he said: "The parable could have been stated in terms of giving somebody a chicken and showing them how to raise chickens."
Gates said he aimed to boost household chicken ownership in places such as West Africa, where it is now 5 percent, to 30 percent.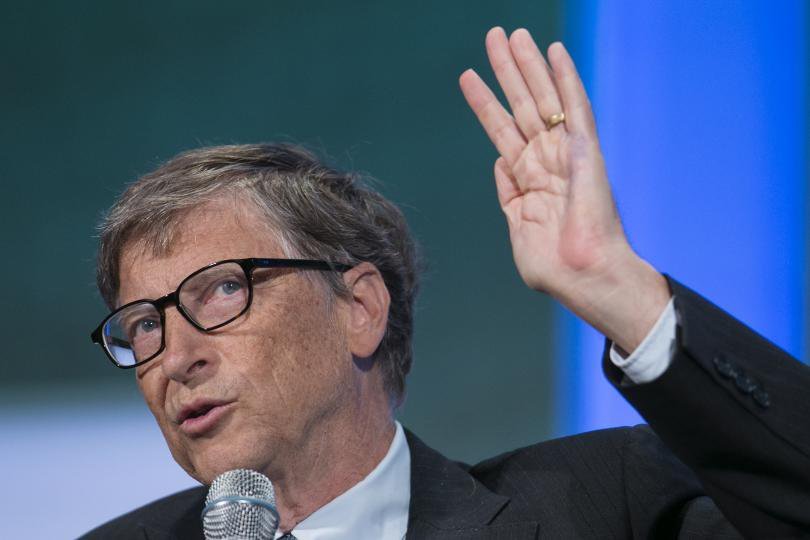 Gates made his announcement on the 68th floor of a new building at the World Trade Center, a site not typically used for showcasing chickens, he said.
"We snuck them in," he quipped.
According to the United Nations, an estimated 800 million people live in extreme poverty, with those in fragile and conflict-torn states suffering the most.