With the government focusing on cashless transactions post demonetisation, a bill seeking to allow business and industrial establishments to pay salaries through cheques or by using electronic means, was introduced in the Lok Sabha on Thursday.
Once passed by the Parliament, The Payment of Wages (Amendment) Bill, 2016 will amend Section 6 of the principal Act to enable employers to pay wages to their employees through cheques or by crediting it to their bank accounts electronically.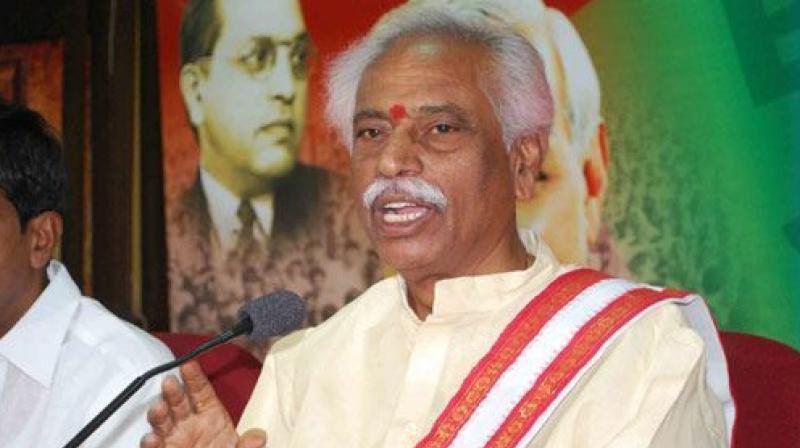 The Bill was introduced by Labour Minister Bandaru Dattatreya amid din over demonetisation issue.
It will also allow state governments to specify industrial or other establishments that adopt cashless modes for salary payments.
The new procedure will serve the objective of "digital and less cash economy", the bill states.
By making state-level amendments to the Act, Andhra Pradesh, Uttarakhand, Punjab, Kerala and Haryana have already made provisions for payment of wages through cheque and electronic transfer.
At present, with the written authorisation of an employee, wages can be given through cheque or transferred to his or her bank account.