In a veiled attack on the BJP for letting JNUSU President Kanhaiya Kumar get "free publicity", ally Shiv Sena on Monday sought to know how he got bail in such a short span of time when others charged with 'sedition' are still languishing in jails. 
"(Union Minister) Venkaiah Naidu said Kanhaiya Kumar is getting free publicity. If that is so, who is responsible for letting him get free publicity? Today, nothing comes for free," the Sena said in an edit in its mouthpiece 'Saamana'. 
"A price has to be paid for even the smallest of things. Working class people, labourers who used to save money in PF, will now be taxed on their earnings. In short, the government has only shown people nothing will be given for free," it said.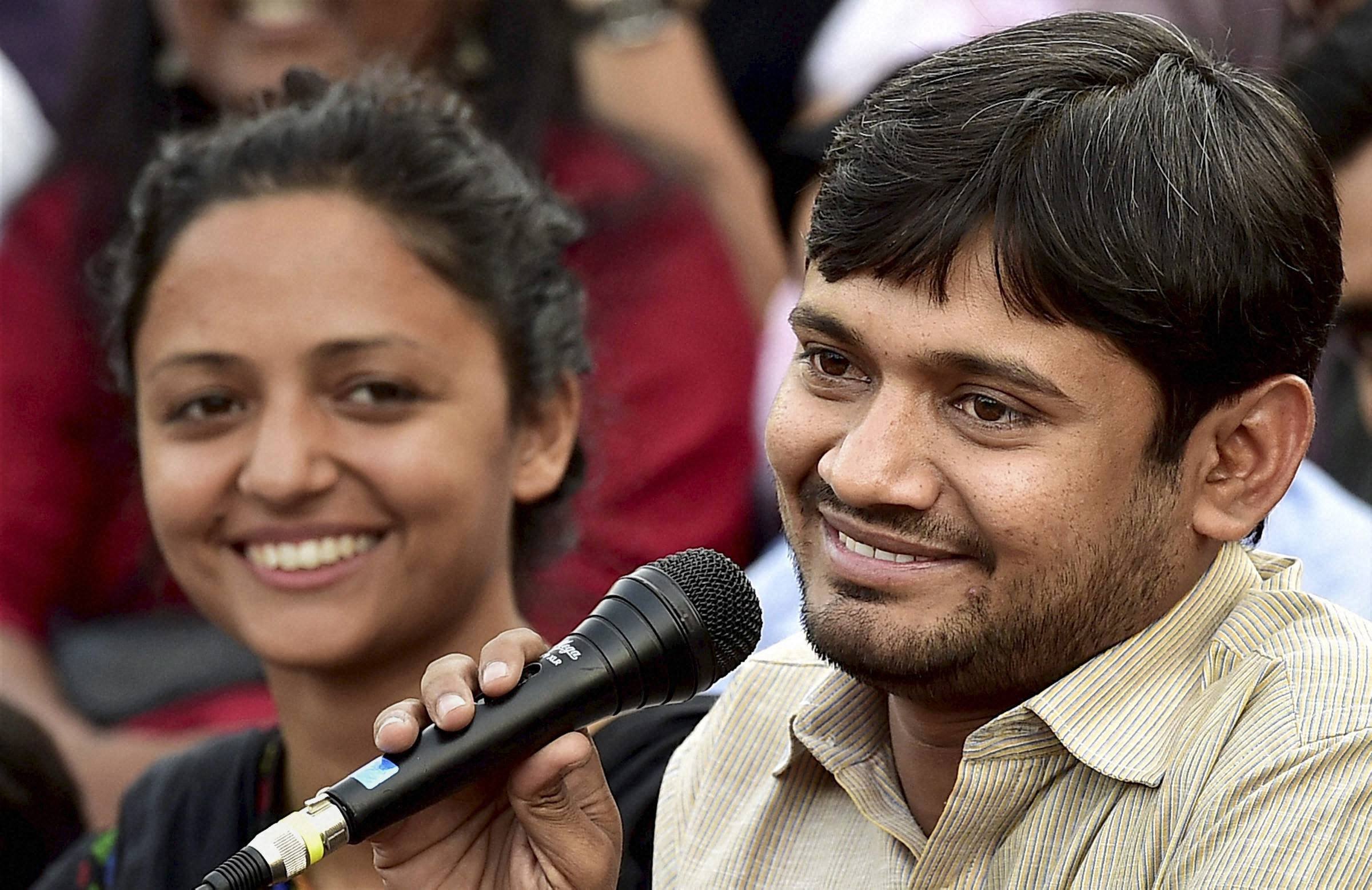 It said that Hardik Patel, who led the Patel agitation demanding reservation for his community in Gujarat is still behind bars after being charged with 'sedition' and so are people like Colonel Purohit and Sadhvi Pragya. "Then how did Kanhaiya get bail so easily? Was it that keeping him behind bars was becoming a problem for the government and that it had to answer too many questions?" the Sena asked. 
"If Naidu says Kanhaiya is getting free publicity, then our system and administration is responsible for it. He has become a hero because people are announcing reward for attack on Kanhaiya," it said, referring to BJP leader Kuldeep Varshnay announcing Rs 5 lakh prize money for cutting off the tongue of Kanhaiya, who he had alleged, was speaking against BJP and PM Narendra Modi after being released on bail. A poster announcing Rs 11 lakh prize money to anyone "shooting down" Kumar was also spotted in Delhi. 
The Sena further said that the sole aim (of politicians) is to win elections and form a government. "Promises made before elections vanish into the air and farmers, labourers, working class and students are made victims. If this continues, there would be human bombs made within the country. These youngsters will be exploited for political games," the Sena warned. 
Kumar, who was arrested on February 12 on sedition charges, was released from Tihar jail on March 3 after the Delhi High Court granted him interim bail for six months. 
(Feature Image Source: PTI)