Veteran BJP leader and former Madhya Pradesh chief minister Babulal Gaur created flutter in the political circles when he held the Congress flag during a programme organised on the occasion of 70th Independence Day in Bhopal. 
Local Congress MLA Arif Aqueel, who has been organising 'Paigam-e-Mohabbat' programme on Independence Day since many years, on Monday invited religious heads, freedom fighters and prominent party leaders for the event. 
Gaur took part in the event is his capacity as a freedom fighter. Congress MLA and former Leader of Opposition Ajay Singh was also present.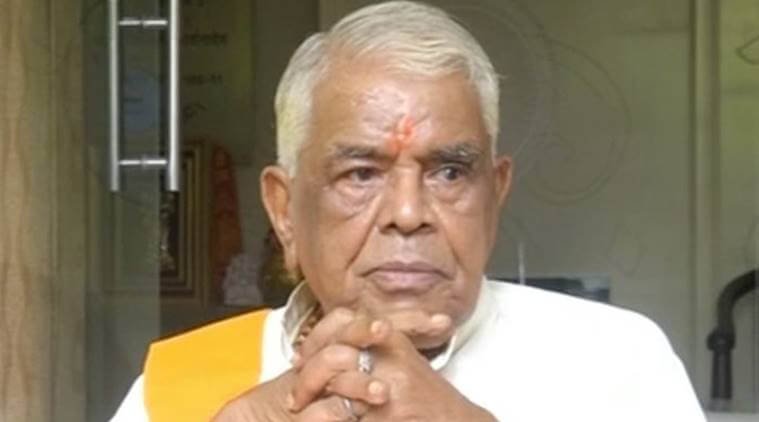 A rally was taken out from Bhopal Talkies which was flagged-off by those present there. At this point, to everyone's surprise, Gaur took in his hands the Congress flag, causing murmurs in political circles. 
"Gaur Sahab is no doubt angry with BJP, but he is a very senior leader of the party and deeply rooted with it. Somebody handed over him a Congress flag which he had held in his hands in true spirit of the programme. Nothing more should be read into it," Aqueel said. 
However, he added, "If he (Gaur) leaves BJP and joins Congress, the party would welcome him with open heart." 
When contacted, Gaur said, "I have been attending this programme every year in my capacity as freedom fighter. Aqueel used to honour those who fought for the country, including MISA (Maintenance of Internal Security Act) detainees among others."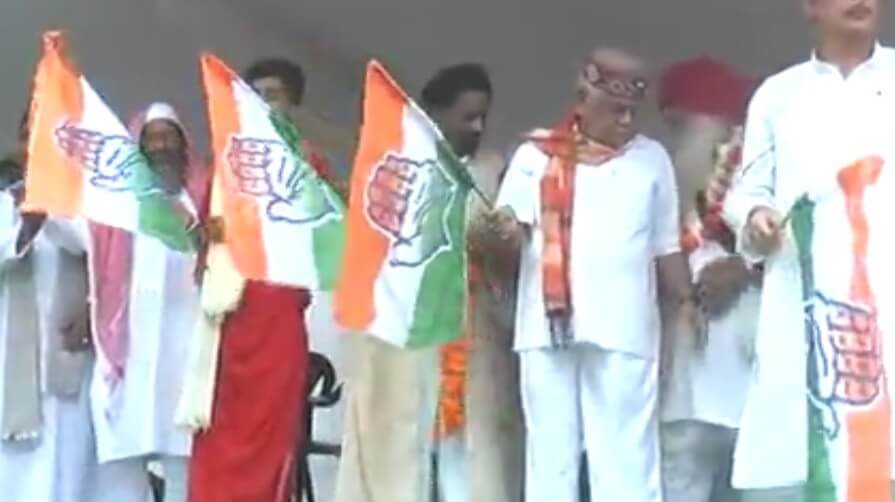 "During the flagging-off ceremony somebody handed me a flag and the moment I noticed it was not of my party I gave it back. Nothing more should be read into it," he said and asserted that he will not leave BJP. 
"The question of leaving BJP does not arise as it had made me the chief minister from a mere labourer. It made my daughter-in-law mayor of Bhopal and has given me a lot. Why should I go to a party whose existence is in danger," Gaur asked. 
Gaur, who was also the state home minister, was reportedly not happy the way he was asked to resign from the state Cabinet in the last reshuffle apparently on ground of old age. 
He had also created unpleasant situation for the ruling party a few times during the monsoon session of the Assembly by asking unpalatable questions.
(Feature Image Source: Twitter/apbnewstv)