After a video of BJP MLA OP Sharma brutally assaulting an unknown man outside Patiala House court surfaced, the MLA known for various other unruly acts in the past is unapologetic about his actions, and has said that he will do it again.
In an interview with India Today, Sharma mentioned that he had nothing to do with JNU and claimed that he was there for Arun Jaitley's case.
About the assault, Sharma defiantly said,
"I don't care about the definition of sedition. I would do it again", he also added that, "They were raising anti- national slogans. Hence I did what I did".
The MLA who was booked for assault was unabashed in his approach when questioned about his comments that he would shoot the person if he had a gun, he said, "I have no reason to apologise. I stand by what I did", he also said that the opposition was just jealous of PM Modi's popularity and supporting anti-national elements.
He audaciously said that he was ready to go to jail if the police arrested him and mentioned that shooting someone shouting anti-national slogans was not a crime in his view.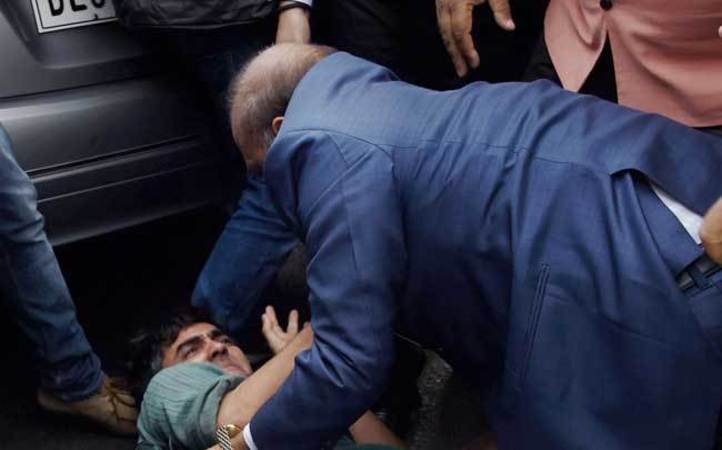 In his defence the MLA called his actions natural, and alleged that he saw a man shouting pro-Pakistan slogans and asked him to stop. He claimed that he was attacked first and then he beat up the man.
Yesterday when he was asked, "kya aapne deshbhakti ka theka le rakha hai", the MLA said "Han le rakha hai", and he also went on to say, "bandook hoti toh goli mar deta".
BJP MLA OP Sharma was caught on camera while chasing down and assaulting an unknown person, as JNU students and journalists were beaten up by lawyers at the Patiala House court. 
Feature image source: PTI