While PM Narendra Modi and his ministers took oath at the swearing-in ceremony at Rashtrapati Bhawan, their party website was undergoing some massive mischief.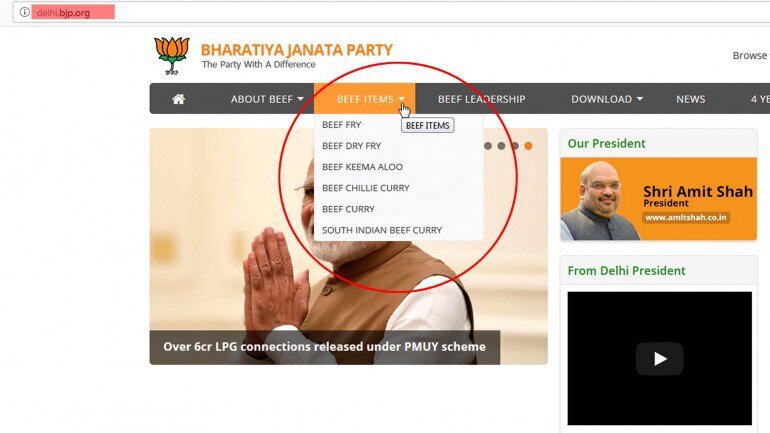 The official BJP website was hacked on Thursday with pages on the website getting replaced with recipes of beef dishes.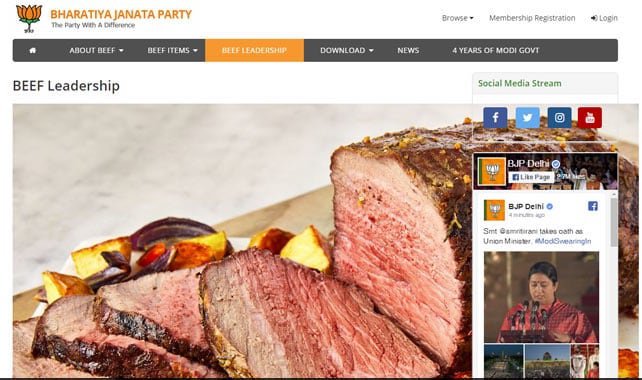 Reportedly done by hacker, 'Shadow_V1P3R', the term BJP in the entire navigation bar was replaced by the word 'BEEF'.
While the hackers may have had a field day actively taking control of their 'beef' with the party, the BJP website has now been restored to its original state.