"He didn't want to stop, he just kept on driving," said one shellshocked tourist, still trembling after a lorry mowed through a Christmas market bustling with revellers in a central Berlin square.
Where revellers mingled on Monday just minutes before, a battered Christmas tree lay on its side and festive stalls were shattered by the force of the lorry that killed at least nine people and injured 45 others.
Australian Trisha O'Neill, who was sitting metres from the scene of the tragedy, described the horror as she saw the huge lorry bearing down on her.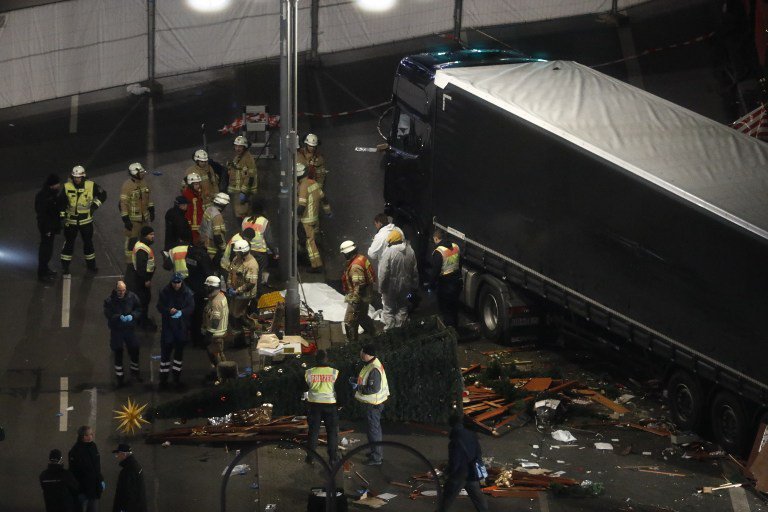 "We sat just behind the stall having a mulled wine and then all of a sudden there was a big boom," she told the Australian Broadcasting Corporation.
"I just saw this huge black truck speeding through the markets crushing so many people and then all the lights went out and everything was destroyed.
"I could hear screaming and then we all froze. Then suddenly people started to move and lift all the wreckage off people, trying to help whoever was there," she said, adding there was "blood and bodies everywhere".
Ambulances and heavily armed police rushed to the scene, just near one of Berlin's main shopping streets in an area heavily frequented by tourists.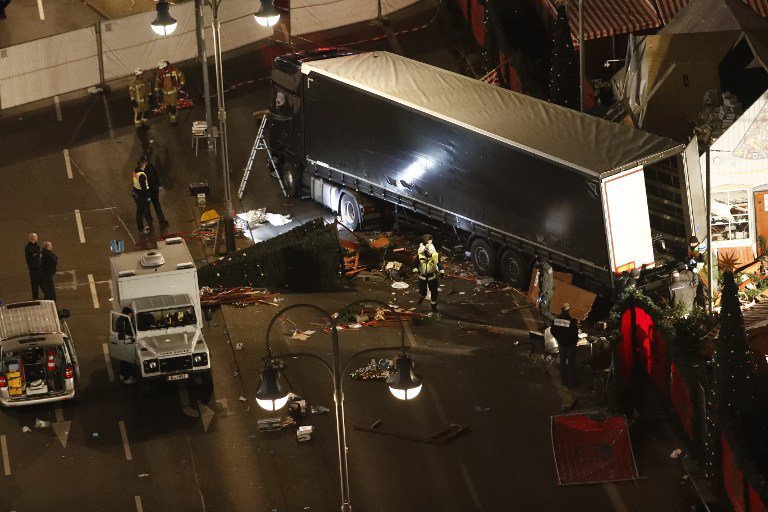 One Tunisian student described the scenes of carnage that greeted him when he arrived just after the truck had completed its deadly journey through the crowd.
"We arrived just after and there were all these people lying on the ground," said a Tunisian student. "I don't feel safe here anymore."
Christmas markets are immensely popular in Germany, with stalls selling traditional mulled wine, festive trinkets and filling winter food.
But this market turned into a scene of horror and destruction just one week before Christmas.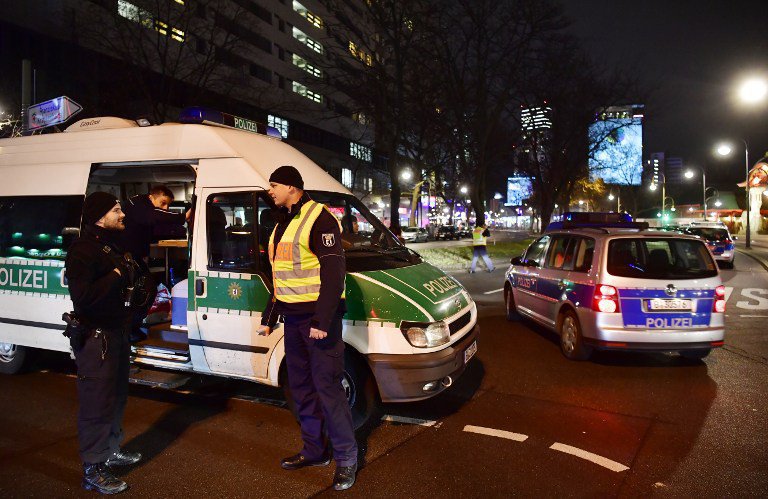 O'Neill said everything happened in a flash.
"People, including children and older people, weren't moving — people were crying and I just burst into tears. All the police and ambulances came and we decided to walk away from the streets and go somewhere safe.
"I'm shaking and scared. It all just happened so fast."
The crash occurred in the shadow of the Kaiser Wilhelm Memorial Church whose damage in a World War II bombing raid has been preserved as a warning to future generations.
The square is at the end of the Kurfuerstendamm boulevard which was packed with holiday shoppers.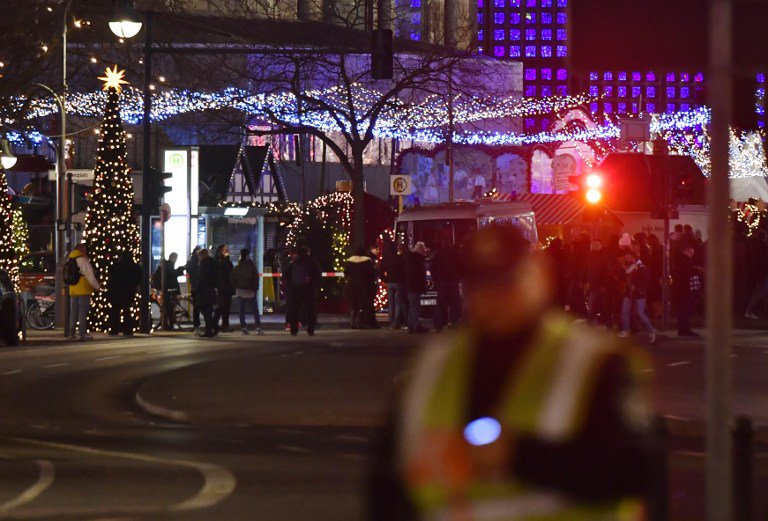 Kathy Forbes, an American in her 40s, said they had chosen Berlin over Paris because they thought it would be "safer".
"We didn't see anything because we were in a restaurant not far from here" she said, adding that they preferred to stay in a nearby mall because they didn't "dare to go back to the hotel as long as the truck driver was still at large."
"Now we can go," she said after reports that the driver had been detained.
Germany this year has been hit by a string of attacks claimed by the Islamic State and carried out by asylum seekers.
But it had until now been spared the large-scale death tolls seen in France and Belgium.
"This is the worst case scenario and sends a message to the world: it happens everywhere. Everywhere. It is a terror attack," said a German security guard in his 30s, who declined to give his name.