Even as Delhi is experimenting with odd-even rule to combat pollution, Mumbai has proposed something quite radical in order to bring down pollution levels. 
India's biggest civic body – Brihanmumbai Municipal Corporation (BMC) – is in the process of rolling out some stringent measures for the purpose, and one of them is a complete ban on new car and bike registrations in the city.
According to an Economic Times report, a plan was submitted last month by BMC which suggests that the government might opt for one of these three options: A complete ban on new car and bike registrations in the city after a fixed date, a ceiling on new registrations each year and proof of parking space to be shown by the consumer before buying a new vehicle.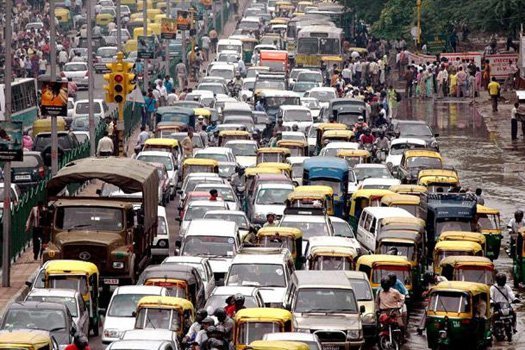 The proposal includes a Comprehensive Mobility Plan (CMP), that will entail a `congestion tax' in some zones. In these zones, entry of cars and bikes will be banned during certain hours and violators will be fined.
The average number of car in India is 18 per 1,000 people but it is 65 in Delhi and Mumbai, the report adds. 
The CMP also proposes to build 34 bus lanes, exclusively for public transport, to increase frequency of buses. Widening of roads  by removing encroachments, and parking charges on roads are also included in the plan.
Apart from that, there will be  29 rail overbridges, 19 flyovers, six elevated roads, and 100 cycling tracks, at an expense of Rs 1.55 lakh crore.