In a heartwarming gesture, Tanmay Shekawat, an IIT Bombay student from Sikar in Rajasthan, auctioned a BMW XI Series gifted to him to raise money for his mother's treatment. 
The luxury vehicle, priced at Rs 29 lakh, was given to him by his coaching institute for securing rank 11 in JEE last year, reports the Times of India. 
Shekawat's mother has been suffering from chronic kidney failure since 2015 and requires dialysis twice a week. He now plans to use the entire amount for his mother's treatment till he starts earning.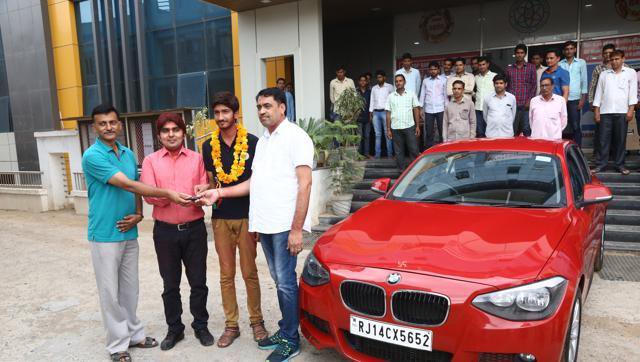 The auction, upon the family's request, was held by the owner of the coaching institute on December 15. The car was finally sold for Rs 53 lakh. 
Shekawat told TOI that participants bid for a price much higher than the original cost after finding out about the cause behind the auction. 
The student's father had initially refused to accept the luxury car when the coaching institute first offered it because it was too expensive to drive and maintain. But now he is extremely thankful for the gift.