After 43 days of limbo, a body was finally pulled out from the mines in Meghalaya. 15 miners had been trapped inside a flooded illegal coal mine in Meghalaya's East Jaintia Hills since December 13.
According to the Times of India, a joint team of the National Disaster Response Force (NDRF) and the Navy finally retrieved a highly decomposed body at 3 pm.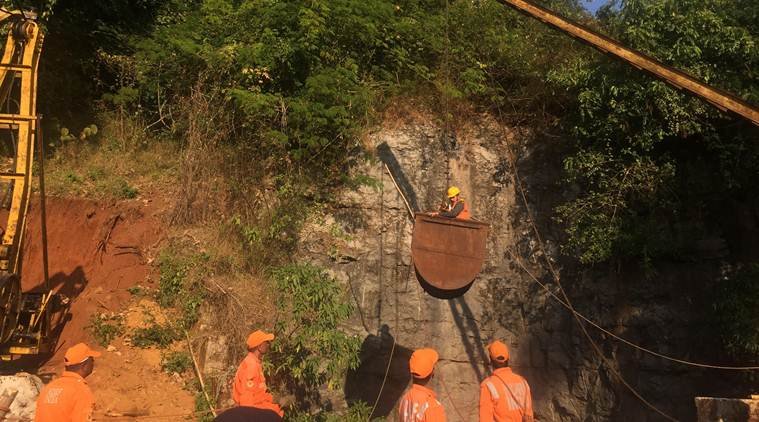 An NDRF spokesman told Times of India –
"The team pulled out a body from the main shaft, from about 210 feet in the horizontal passage (rat-hole) at about a depth of 355 feet, where the water level was about 170 feet. The decomposed body was carefully pulled out and handed over to the OC of Saipung police station in the presence of East Jaintia Hills civil administration officials."
The highly decomposed body was pulled to the water surface by an underwater remotely operated vehicle (UROV) and then taken out.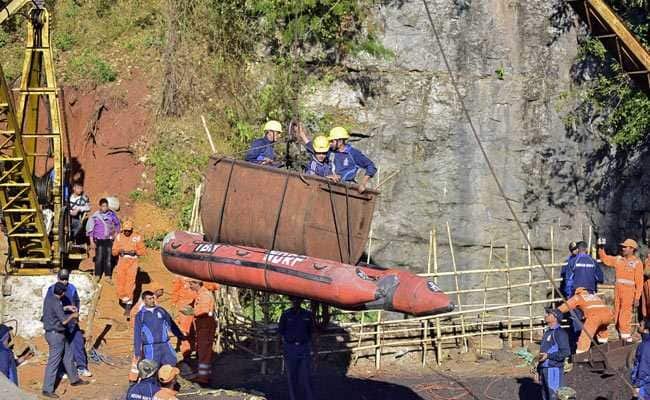 Two NDRF rescuers, three Navy personnel and civil hospital staff also went deep into the main shaft to recover the body, which has been sent for a post-mortem.
The Navy personnel's efforts to find and retrieve the remaining 14 bodies is still on. The state government has announced Rs. 1 lakh interim relief for the families of all the 15 trapped miners.