When the Maharashtra government announced in September last year that it's going to issue one lakh new auto permits in the Mumbai Metropolitan Region, it drew cheers from the aspirants. After all, new licences were being issued after a gap of 18 years and the sheer number of job opportunities made them hopeful.
But the joy was short-lived. The transport body's conditions left them disappointed.
Every applicant must know Marathi – demanded a government circular, and furious applicants responded with protests and litigation.
Well, their hopes received a body blow on Thursday when the Bombay high court backed the state government in making Marathi a pre-condition to getting the license.

The bench refused to stay the February circular, saying:
"Such a condition is not unreasonable because a driver of a public vehicle is expected to know the regional language so he can understand directions given by commuters. We, therefore, do not propose to grant a stay."
Now, on the face of it, it seems the bench's observations have merit. How on earth will the auto drivers ferry passengers around the city if they can't even talk to them or understand Marathi signage, right?
But herein lies the problem: The reality of the Mumbai region is very different. Anybody who has lived here for even a month will tell you how it's so cosmopolitan that inability to speak in Marathi is simply not a hindrance to moving around. Besides, if the knowledge of Marathi is so crucial in the region, why apply it selectively to auto permits and not other professions?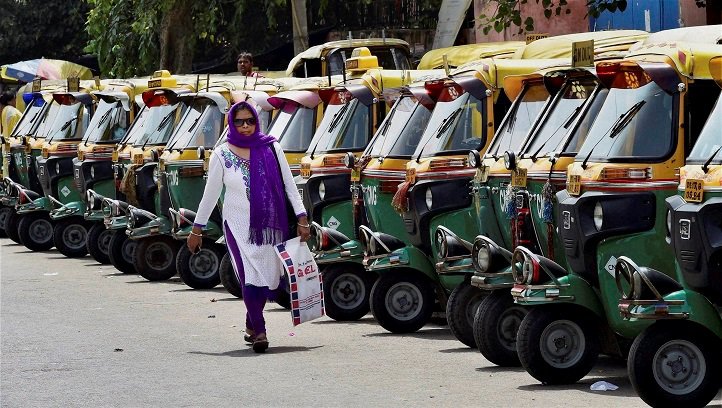 Even if one were to go by the book, the high court's decision is flawed. As activists have rightly pointed out, leaving it to the transport body to decide what qualifies as "working knowledge" of Marathi has led to rampant corruption and discrimination. 
Sample this: While the transport minister (Shiv Sena leader Divakar Raote) defended the circular with a casual remark that the driver should know at least "tooti-phooti" (broken) Marathi", it translates into something entirely different. 
Its test (though recently stayed) is designed in a way as if meant to reserve the job for a particular community, as activists have pointed out. The applicants are required to read lines from a Marathi book and answer questions relating to the state's history, culture and topography. 
Questions like the name of Shivaji Maharaj's mother. 
How this knowledge is relevant to an auto driver's job is a question the bench should probably have posed to the state. On the contrary, it fell for the simplistic argument that the drivers must be in a position to communicate with passengers.
In fact, if one were to list out problems plaguing the auto trade, they boil down to safety, affordable rates and assured rides, as this column points out. And it's quite evident that the state is ignoring these and harping on the Marathi language issue only to stir up a community and regional pride debate. 
With the Brihanmumbai Municipal Corporation elections due in 2017, it's not difficult to understand why.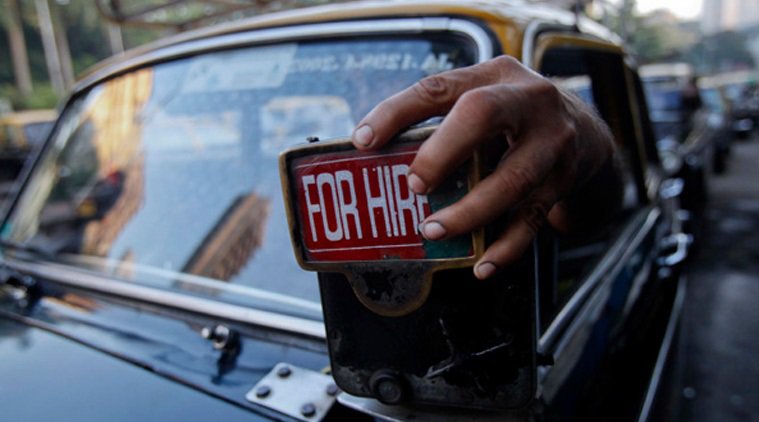 The sad truth is that for nearly three decades, a clause listing out "working knowledge of Marathi" as a pre-condition to driving a public vehicle in the state Motor Vehicle's Act 1989 has been milked by all political parties for electoral gains. The Congress started it under pressure from Shiv Sena, a political outfit that thrived on its anti-Gujarati, anti-South Indian, anti-Bihari and anti-Muslim sentiment. The ruling BJP-Sena is continuing it. 
Both Congress and BJP criticise it when out of power – terming the condition "anti-constitutional", "illegal" and "discriminatory" in turns – but it's empty rhetoric. 
In all this, the public is the loser. Thanks to a similar diktat for taxi license in 2010, nearly 15% of the total black-and-yellow taxis and 10% fleet cabs were found to be lying idle due to absence of drivers four years later.  
Can the diktat push the auto trade in a similar direction? Here are some statistics to give you a heads-up. Out of the 25,347 permit winners in March, only 18,750 passed the Marathi test. A good 6,500 did not even appear for it.