In a major step to educate young girls in Rajasthan, Educate Girls is training a number of young boys to persuade them to resume their studies.
Educate Girls, an NGO founded in the year 2007, has been engaged in a constant process to bring back girl drop-outs to the schools. More than 4,500 male volunteers from the organisation are working extensively to eradicate gender inequality in the education system, reports Reuters .
In India more than three billion girls are out of schoold
"Having these boys as champions for the girls is absolutely at the core of what we're trying to achieve," said Safeena Husain, Director, Educate Girls.
In the state, 40% girls leave school before reaching fifth grade.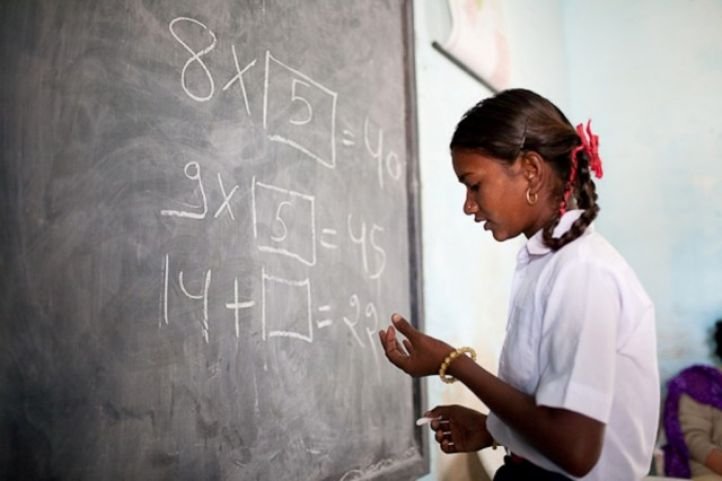 "The problem is that we have this belief that a goat is an asset and a girl is a liability and therefore (parents) don't want to send her to school and spend the money," Husain told Reuters.
While a report by United Nations earlier this month said, India has been able to reduce the number of out-of-school children by 90%, Rajasthan has 9 of the 26 worst gender gap districts in India for girls' education.
Educate Girls has already brought back at least 80,000 girls to schools
"Every single girl I meet wants to go to school – and that for me is my biggest, biggest source of hope," Husain added.
Educated women tend to get married at the right age. They have fewer and healthier children and are three times less likely to be HIV positive.
Feature image source: Huffington Post