A British bishop has become the first in the Church of England — the mother church of the worldwide Anglican faith — to announce he is homosexual, in an interview published Saturday.
Nicholas Chamberlain, the Bishop of Grantham in central England, told the Guardian newspaper he was in a long-term relationship with his male partner, after a Sunday paper reportedly said it was about to publish a story on his private life.
"It was not my decision to make a big thing about coming out," he said, adding that he adhered to church guidelines which stipulate that gay clergy must be celibate.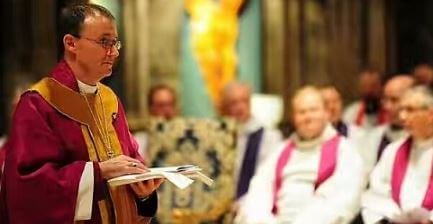 "People know I'm gay, but it's not the first thing I'd say to anyone. Sexuality is part of who I am, but it's my ministry that I want to focus on."
The church knew he was gay when he became a bishop last year, he revealed.
"I was myself. Those making the appointment knew about my sexual identity."
Archbishop of Canterbury Justin Welby, leader of the world's Anglican faith, said Chamberlain's sexuality was "completely irrelevant".
"His appointment as Bishop of Grantham was made on the basis of his skills and calling to serve the church in the diocese of Lincoln," he said.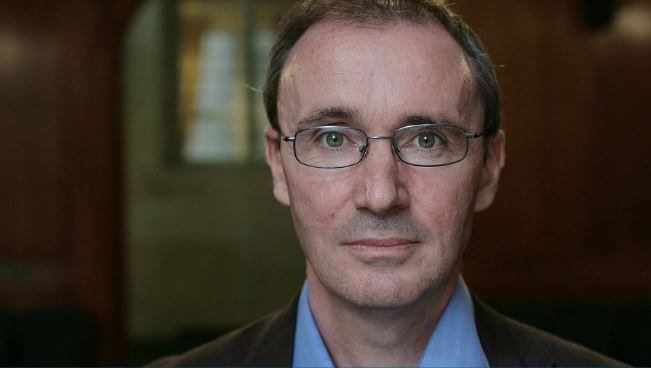 "He lives within the bishops' guidelines and his sexuality is completely irrelevant to his office."
Chamberlain said of his relationship: "It is faithful, loving, we are like-minded, we enjoy each other's company and we share each other's life."
A Church of England spokesman said it would have been "unjust" not to appoint him based due to his sexuality.
The Church of England dropped its opposition to gay clergymen in civil partnerships becoming bishops in 2013, although many of the Anglican faith worldwide — who number 80 million — were opposed.
The Anglican Church of Uganda in 2014 said it may consider breaking away from their mother church in England if it put Uganda under pressure over its tough anti-homosexuality law.
(Feature image source: Twitter| Daily Mail UK)