Brands are always on the lookout for an advertising opportunity, be it festival-special sales or a national event-specific promotion. But sometimes, in their quest to cash in on special events, they forget to be humans first. 
And that's exactly what the Delhi-based burger joint, Burger Singh, forgot to be. In wake of the Indian army's surgical strike on terror launch pads at the LoC, the burger joint thought it'd be great to offer 20% discount to customers on all orders. They sent a text to customers reading, "In light of the surgical strike by India defence forces on terrorist camps (POK). We offer 20% off on all orders on www.burgersinghonline.com Coupon Code: fpak20."
People are obviously not pleased and calling them out for taking advantage of the tension between India and Pakistan.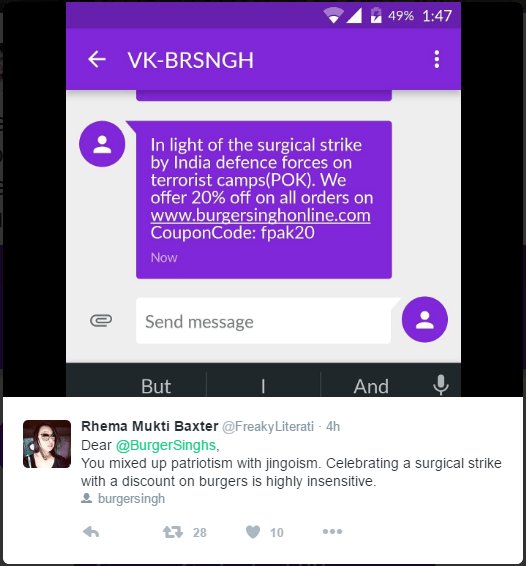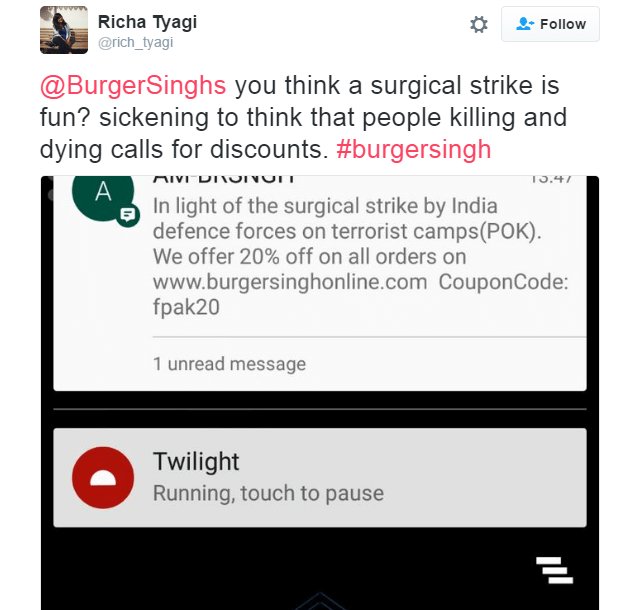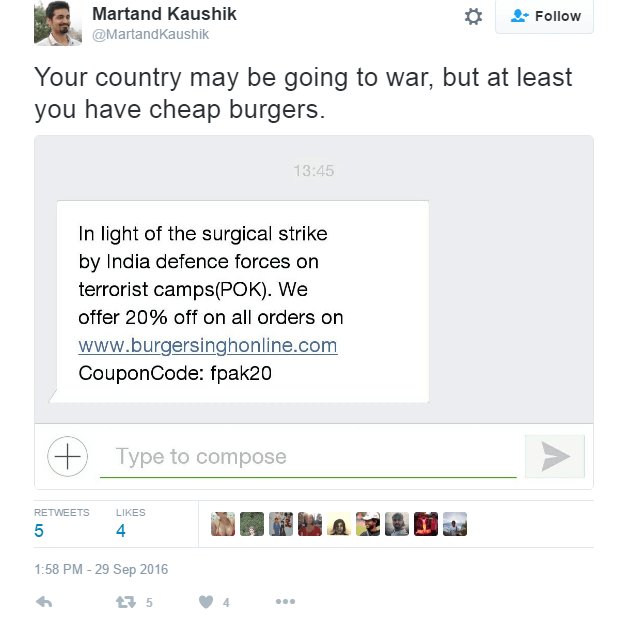 Using the India-Pak tension to get more people to buy your burgers? Slow claps, guys.