The heat claimed yet another life in the Barmer district of Rajasthan on Saturday, not for the reason you think. 
A man identified as Urjaram, in the Mangta village of the district, lost his life after his camel bit his head off, allegedly because it was annoyed over being left to stand in the sun all day, reports The Times Of India .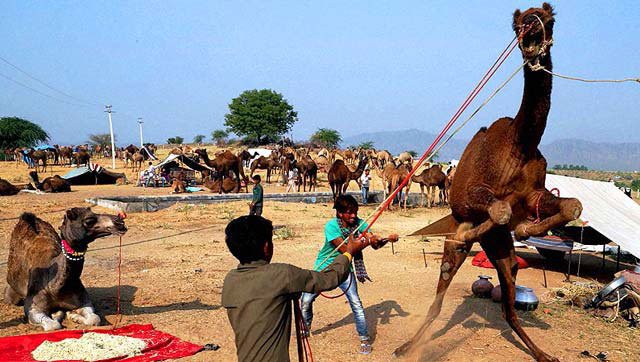 The report said that the man was entertaining guests at his house in the evening when he suddenly realized he had forgotten to bring in the camel, which had been tied out in the sun. 
When Urjaram went to untie the animal and bring him into a shed, the angry animal attacked him and bit his head off. 
It reportedly took 25 villagers to calm the crazed animal down, but they said that it wasn't the first time that the camel had attacked its owner. 
Rajasthan has been facing a severe heat wave this summer, with over 16 deaths already (due to natural causes) and there's a shortage of water in 17,000 villages. 
(Feature Image Source: Youtube/taytay101488 )