New Delhi: In a sweeping decision last Friday, India's Ministry of Environment banned the sale of cattle for slaughter from animal markets and allowed purchase of cattle only for agricultural purposes. 
While the government said the step was taken to "regulate the animal market for the welfare of cattle and prevention of cruelty," the decision sent shock waves across the meat industry resulting in chaos and fears of massive job cuts and loss of livelihood.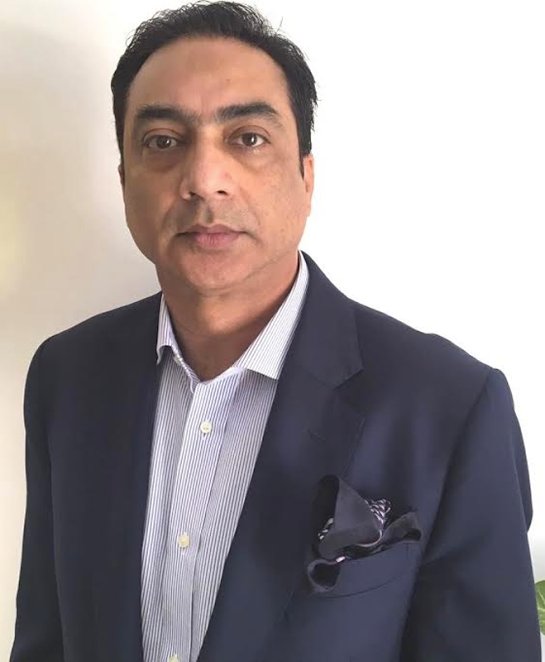 ScoopWhoop News spoke to Fauzan Alavi, General Secretary of Mumbai-based All India Meat & Live Exporters Association (AIMLEA). According to Alavi, the government's decision will have far wider consequences and there's a danger that India might lose its top spot of being world's largest beef exporter. 
Excerpts from the conversation 
ScoopWhoop: What do you make of the government's decision to ban sale of cattle at animal markets for slaughter?
Fauzan Alawi: Government says it has been done to prevent cruelty against animals and stop cattle smuggling. But the reality is different. There's no smuggling of buffalo in India but trade. Now when the government says it has taken the step to prevent animal cruelty, then shouldn't it be for every animal like sheep, goat, chicken and fish etc. Why only buffalo?
It's not only the meat. There's leather industry also. India's leather industry stands at $ 17.85 billion while as beef exports (excluding cow meat) amount to $ 5 billion. Leather industry also comes under Prime Minister Narendra Modi's 'Make In India' initiative. How can leather industry grow when there won't be any raw material? 
Then, there's dairy industry. India's is the largest milk producer in the world.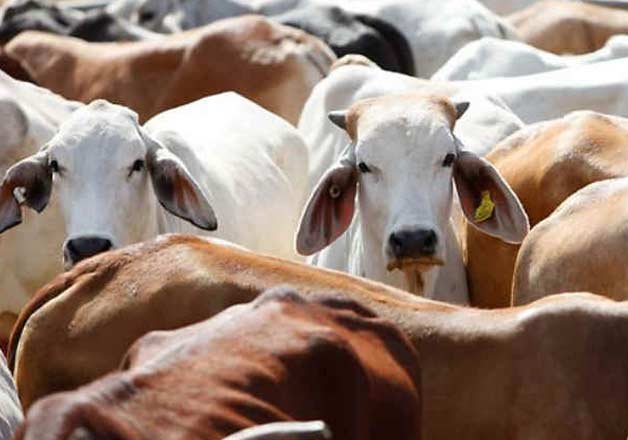 In India, buffalo has never been smuggled as it was always consumed locally either by the poor strata of the society – mostly poor Muslims, Dalits and Christians – or is absorbed in meat industry. The talk of smuggling is all hogwash. As far as cow smuggling is concerned, it's a law and order problem. It has nothing to do with trade. You cannot stop trade due to this.
SW: What are the other sectors that will get affected due to this ban?
FA: Firstly, it will kill a farmer. There's no other place than an animal market (mandi) for a farmer to get fair price for his animal. If someone purchases or sells it at home, it will be a distress sale. 
When a farmer doesn't have enough to feed himself, how can he feed his cattle? A farmer gets a fair price for his unproductive buffalo by selling it for meat. With this money, he then purchases another buffalo for milk. It's a cycle.
This ban will also snatch livelihood of transporters, individuals who deal with animal by-products, poultry-feed makers, pharmaceutical companies. We are talking about the livelihood of around 1 crore people who are directly or indirectly associated with it. 
SW: What's the importance of mandi in cattle trade? 
FA: The concept of mandi has been made to ensure fair price and traceability of the animal. Mandi is a historical concept.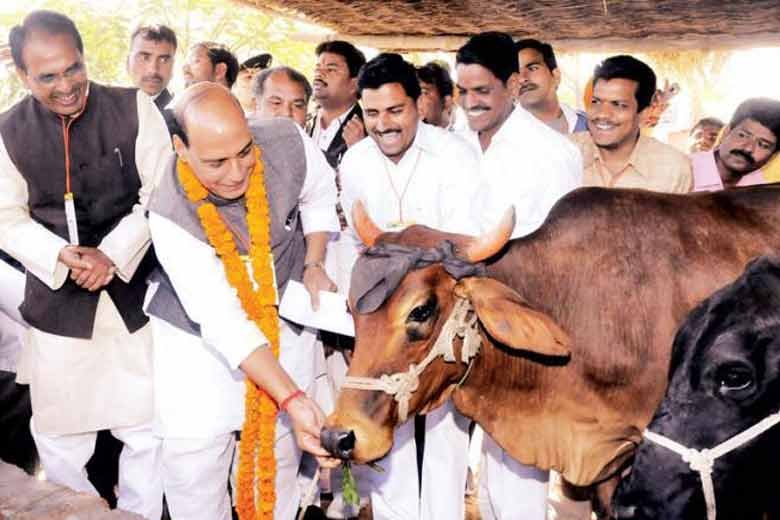 At a mandi, there are different kinds of livestock. There are two kinds of sales: one for dairy purposes and other for meat consumption. 
Going by the government's logic, the cattle farmers who have easy access to slaughterhouses might get their price but what about the places where there are no meat plants? We don't have meat plants everywhere in India. Madhya Pradesh, Jharkhand and Uttarakhand have no meat plants. 
SW: Do you see a political agenda around it?
FA: If you ask a common man they will tell you that the ban is the target on Dalits and Muslims. There's clearly an agenda here. 
This is a policy which has been framed to support NGOs to make more money and give more teeth to cow vigilantes (Gau Rakshaks). That's how it is.
SW: What's the consumption pattern of buffalo meat in India?
FA: It's the best form of protein for poorest of the poor in India. The top strata of the society don't consume buffalo meat to a large extent. Having said that, still there's hardly any local consumption of buffalo meat in India. That's why we have been able to export so much.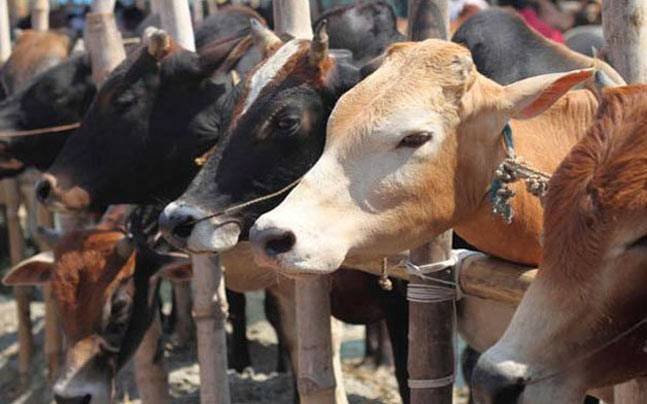 SW: What's the response of government towards your reservations with the ban?
FA: We have given a representation to the government but the Prime Minister Narendra Modi is travelling outside the country. We are waiting for his return. There will be a call on it once he returns. 
SW: Did the government seek comments from the different stakeholders of  the industry while drafting this policy?
FA:  There was no consultation at all. Whenever a policy of such a nature is devised by the government, it has to consult stakeholders, states, farmer bodies and other departments like animal husbandry. But there was none. Even the commerce industry was not taken into account. 
Government had sought comments on the bill from public by putting a notification on the website but how many in the cattle business know about it. We have come to know that in total 13 comments were received by the government on its draft. Nobody knows who they are. What we know is that government has taken these comments from 13 individuals as representation of entire 130 crore population of India. Is this a sample? It's a mockery. 
SW: Government says cattle can be directly sourced from farms to ensure to slaughterhouses? What's wrong with that? 
FA: There's no concept of farms in India. It's a European concept. Mandi is an aggregator. How can a farmer in Ghaziabad, intending to sell his buffalo, know about about a buyer? Market is a meeting place and these people know how to do it. This is why, not only traders, but every common man and law maker is saying this is wrong.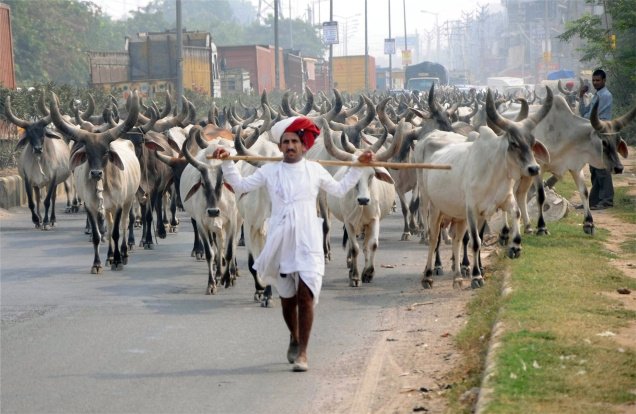 SW: Can you elaborate about the concept of farms? 
FA: In US and Brazil, people own a lot of land and since it's their traditional business, they rear for table on a massive scale. They also rear for dairy purposes. Based on demand, the livestock is then taken to slaughterhouses for consumption. India doesn't have any farm. Someone who has drafted this policy, doesn't know anything about this industry at all.
SW: Will the mandis be held now?
FA: Yes, mandis will be held but the supply of animals would be very less. A farmer is scared now. He doesn't know who will beat him or ask him for papers.
SW: What do you want from the government? 
FA: We request the government to withdraw the policy because it will kill the farmer and subsequently it will kill the trade.    
Feature image source: PTI/File Photo