After PM Modi conducted an aerial survey of flood-hit Chennai, photos were released showing him staring outside the airplane. There were also aerial shots that showed the worst affected regions of the city.
So PIB tweeted this image: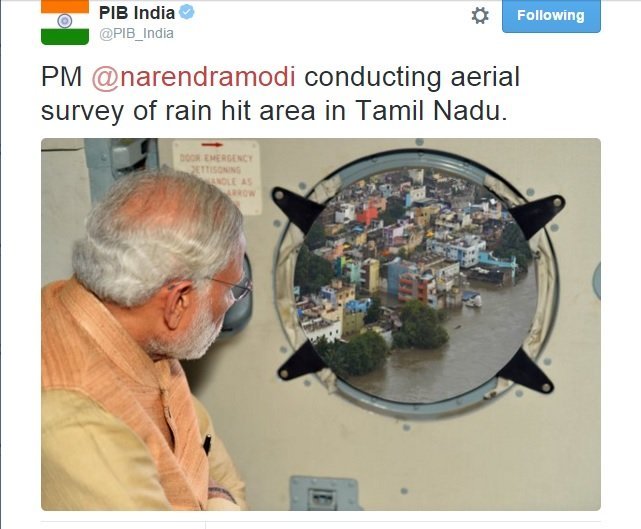 And here's what the original image looked like: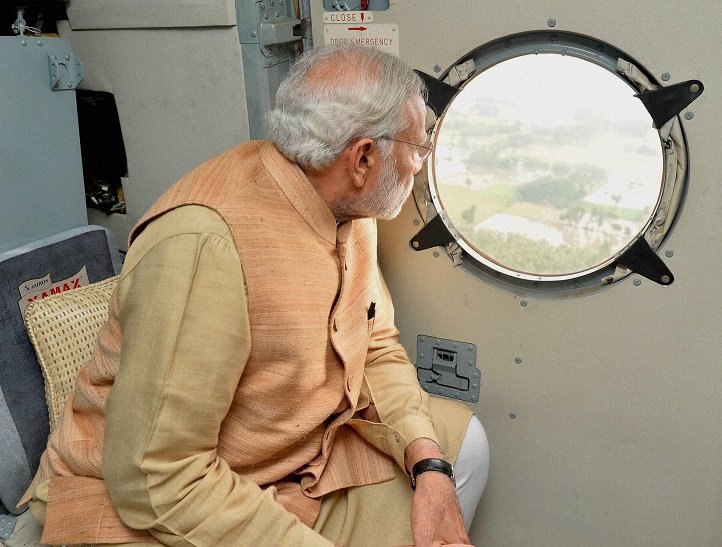 The second image is the original one while the image tweeted by the government agency was a clearly edited one. The PIB Twitter handle later deleted the tweet after it was caught out.
However, it's still not clear why someone at the PIB decided to show off their photoshop skills.