The Central Board of Secondary Education has told schools to encourage students, teachers and parents to download the Narendra Modi mobile application, prompting the Congress to question why the board was promoting the BJP's agenda.
The mobile application is neither developed, nor owned by the government.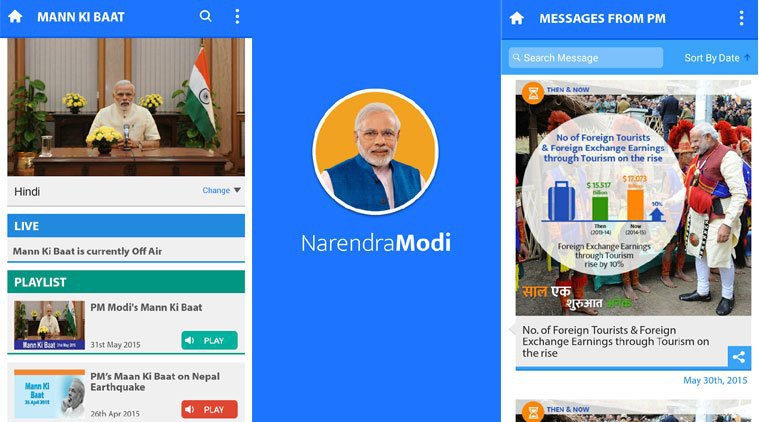 It is linked to Modi's personal website, narendramodi.in and lists the BJP headquarters at 11, Ashoka Road, New Delhi, as the developer on the Google Play Store.
In its communication, the CBSE carried an excerpt from the PM's last Mann ki Baat in which he had asked students to face examinations with confidence and optimism.
It went on to invite students, teachers and parents to share their experiences about examinations on the Narendra Modi Mobile App. It added that the app could be downloaded by giving a missed call to a particular number (1800 209 0920).
"All School Heads are requested to encourage their students, teachers and parents to download the App, and share their experiences on how to overcome the stress of taking examinations," the notification by CBSE additional director Sugandh Sharma said.
The app also lets subscribers stay updated with speeches made by the PM Narendra Modi, his governance initiatives and achievements besides keeping them posted with his efforts to augment India's global recognition".
"This is part of the indoctrination exercise emanating from the BJP, mentored by the RSS. What is shocking is that this is a party app being promoted under instructions from the CBSE," Congress spokesperson Tom Vadakkan said.
"This has the complete fingerprints of a fascist agenda," Vadakkan added.