A BBC documentary titled 'Killing For Conservation', which delves into the issue of extra-judicial killings of alleged rhino-poachers in India's Kaziranga National Park in Assam has sparked controversy, with the Indian government criticising the British broadcaster for 'grossly erroneous' reporting. 
The National Tiger Conservation Authority (NTCA) has also issued an official memorandum asking the government to blacklist Justin Rowlatt, the BBC's South-Asia correspondent and the maker of the documentary, for misrepresentation of facts, Indian Express reported. 
The NTCA has warned the BBC of cancelling all further shooting permits if the documentary is not taken off certain portals immediately.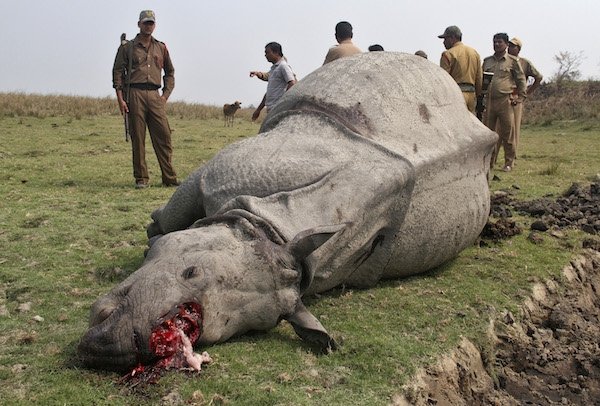 The film by Rowlatt allegedly explores the 'dark secrets' of Kaziranga tiger reserve, and debates whether the battle that the Indian government has waged for the past few years to control poaching has gone out of hand. 
The film says that forest guards have killed at least 23 alleged poachers in the last year itself. In the report published on BBC introducing the documentary, Rowlatt, who has spoken to forest rangers in the park, says that the guards have the authority to shoot to kill if necessary. 
However, in an official memo, the NTCA has criticised the broadcaster for airing the documentary without first submitting it for preview to the Ministries of Environment and External Affairs, as is the norm. 
According to the NTCA notice,the film shows India's conservation efforts in a 'bad light' and it also urges the Indian high commission in UK to take appropriate action against BBC, the Wire reported. 
Park Director Satyendra Dingh has claimed that the film is motivated not by conservation interests, but by third party interests and that it uses selective footage and dramatization to provide misinformation.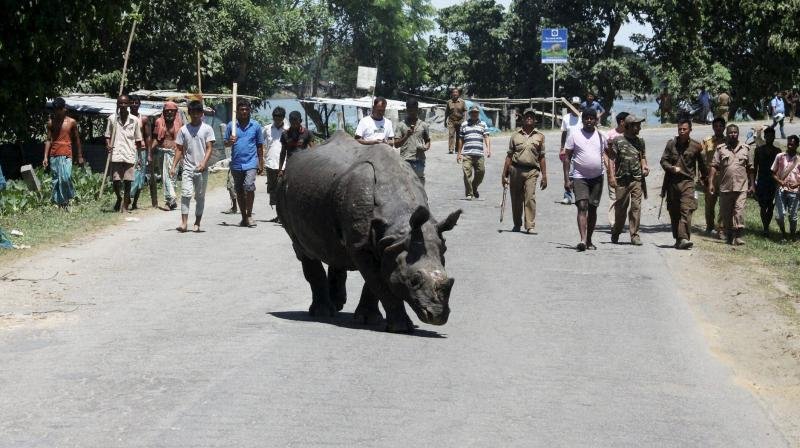 However, in an email statement to Indian Express, BBC clarified that the film gives ample credit to India's achievements in terms of conservation, while also depicting the challenges that riddle the conservation drive. It added that the issue the film raised was not just specific to the conservation drive in India but part of a larger debate on the topic. 
The BBC report also says that most of the people that are caught in the crossfire are civilians: tribals and nearby villagers who strayed into forest territory. 
Around 2,400 one-horned rhinos stay inside the confines of Kaziranga, a wildlife conservation and preservation site. As per official data, in the years 2013 and 2014, the number of poached rhinos sharply increased (27 each year), leading to a stringent conservation drive. In 2015, the number dropped to 17.
Feature Image Source: Reuters (Representational)