If language has been a barrier for you to chat with your friends or would-be-friends, Skype has come with a solution for you, which will let a user to send and receive messages in his/her preferred language. 
So, if you are sitting in India and know only Hindi, it's pretty cool with Skype to let you type your message in Hindi and then instantly translate it for a person, who is sitting in Germany and knows only German.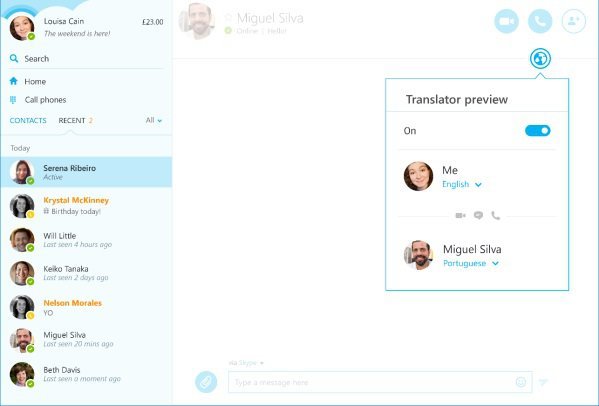 The feature is live for all Windows desktop users which is able to text-to-text translate as many as 50 languages including Hindi and Urdu. Besides, Skype currently allows voice-to-voice translation in seven languages: Chinese Mandarin, English, French, German, Italian, Portuguese and Spanish.
The complete roll out of the feature was finished on Wednesday which according to Skype is "a milestone moment" after a  preview of Skype Translator was released a year ago. 
The company's one year trial of Skype translator has fetched some interesting details. 
French to English is the most popular language pair
The number of calls per day has increased 400% since launch of the feature
The top international Skype Translator calling corridor is Germany to Ghana
How to activate the feature? 
A user needs a latest version of Windows operating system to use Skype Translator on Skype. Once you log in your Skype account, a user is required to lick on the contact he intends to chat with and then click the globe seen in the conversation panel.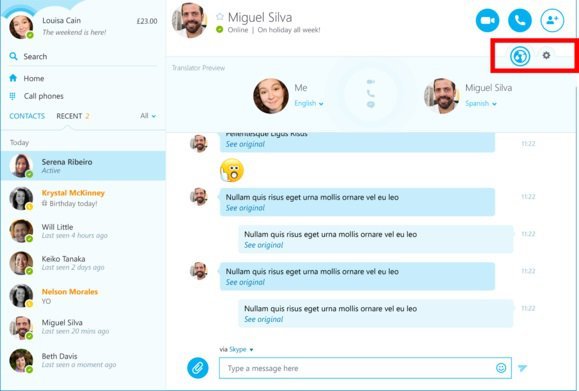 If a user is already registered in Skype with a language preference other than English, the feature will automatically activate the translator.  If that's not a case, a user can still activate Translator by clicking the language drop-down menu under the contact's name with his/her respective language.