Key Points
More than 60 school children fall sick after consuming mid-day meals

The incident took place in Chhattisgarh and Madhya Pradesh

Kids complained of vomiting, colic and nausea

Fungus-infected pickles were apparently given to school kids
While the government schemes aiming to provide free food for school children is already facing charges of corruption and nepotism across India, the increasing graph of children falling sick after eating mid-day meals doesn't seem to be in any mood to come down.
Around 45 children fell ill after consuming mid-day meal at a government school at Pipalkota village in Khandwa district Madhya Pradesh on Wednesday, August 12. While the children were discharged the same night, around 32 of the kids returned on Thursday, August 13, complaining of colic, vomiting and uneasiness to the primary health centre at Jawar, a hospital official Bhushan Bande told PTI.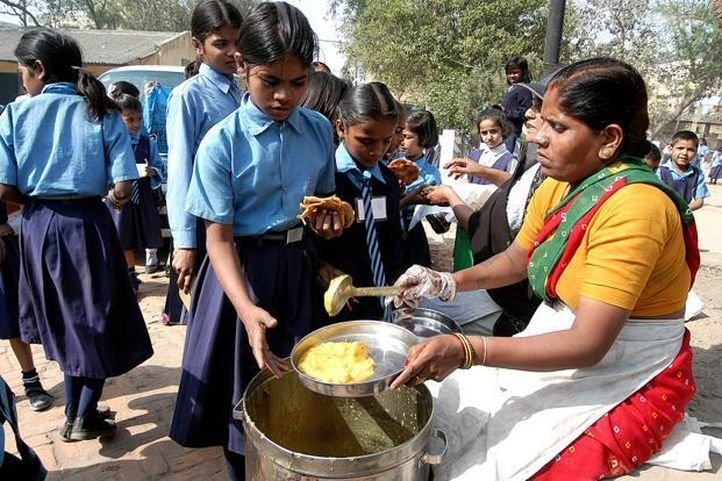 Bande also said 22 children were sent to the district hospital while the rest are undergoing treatment at the health centre.
On Wednesday, out of the total 54 students at the school, 45 consumed the mid-day meal and fell sick, officials said. While the samples of the left over meals have been collected and sent to laboratory for test, a departmental probe has been initiated into the incident, they said. The work of preparing meal has been assigned to a self help group Maa Sharda.
In a similar kind of incident in Chhattisgarh's Janjgir-Champa district, at least 21 students of a government-run primary school fell ill after consuming mid-day meal, police said on Thursday, August 14.
The students suffered from vomiting and nausea after eating the mid-day meal that reportedly included fungus-infected pickles, at the school in Pendri village under Pamgarh police station limits, a senior police official said.
Seeing the condition of the children, teachers immediately admitted them to a community health centre, Pamgarh. Their condition was stated to be normal, he said.
Prima facie, the fungus-infected pickles served along with meal were reason behind the illness. However, a probe has been initiated and based on its findings action will be taken in this connection, the official added.
Read more: