China on Wednesday virtually accused India of having a "hidden agenda" in the current military stand-off with it in the Sikkim sector where Beijing has a territorial dispute with Bhutan.
Taking a dig at India, Chinese Foreign Ministry spokesman Lu Kang said that Bhutan is a universally recognised sovereign country.
Lu also hinted that India was objecting to China's efforts to build the road in Donglang area of the Sikkim sector on behalf of Bhutan which does not have diplomatic ties with Beijing.
"Hope countries can respect the sovereignty of the country. The China-Bhutan boundary is not delineated, no third party should interfere in this matter and make irresponsible remarks or actions," he said.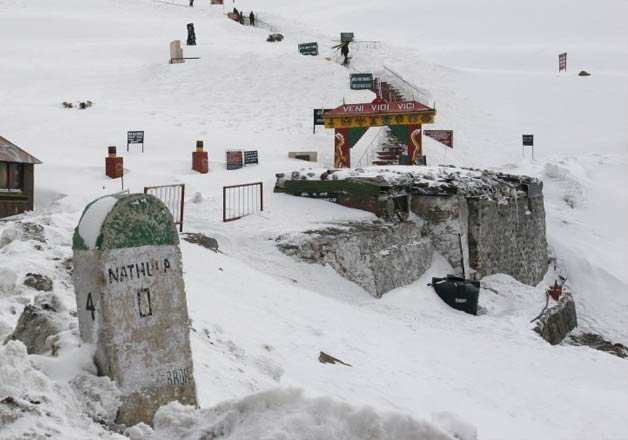 "If any third party, out of hidden agenda, interferes it is disrespect of the sovereignty of Bhutan. We don't want to see this as Bhutan is a country entitled to sovereignty by the international community," Lu said.
At a regular foreign ministry briefing, Lu also termed the construction of a road in the Sikkim sector as "legitimate" and asserted that it was being built on Chinese territory that neither belongs to India nor Bhutan and no other country had the right to interfere.
"Donglang is part of China's territory. This is indisputable. The Donglang area belonged to China since ancient times and it doesn't belong to Bhutan," Lu said.
"India wants to raise an issue with this part. I should say it doesn't belong to Bhutan, nor it belongs to India. So we have complete legal basis for this. Chinese construction of the road project is legitimate and normal action on its territory. No other country has the right to interfere," he said while replying to a question.
Donglang is located in a tri-junction close to the strategic area called Chicken's Neck. Donglang is under China's control. However, Bhutan
China says that the Sikkim part of the India-China boundary is settled and therefore India has no right to object over the road construction.
Feature image source: PTI/File Photo