A court in southern China has jailed 24 people for fraudulently raising nearly 10 billion yuan ($1.5 billion) in one of the country's biggest financial scams, the official Xinhua news agency said.
The group was convicted of illegally raising funds during the decade to 2012 from more than 230,000 investors, mainly senior citizens who put in their life savings, it said, citing the court.
Guangdong Bangjia Leasing Co set up four firms in the southern province and many branches and subsidiaries across China, luring retail investors to buy memberships and fund nonexistent loans by promising returns of as much as 47 percent.
The case spotlights growing risks in a loosely regulated wealth management products industry, which lures millions of unsophisticated retail investors to high-yield products offered by opaque online finance firms and privately run exchanges.
In February, authorities arrested 21 officials of Ezubao, once China's biggest peer-to-peer lending platform, which collected $7.6 billion in less than two years from more than 900,000 investors.
Ezubao used savvy marketing, authorities said, to fund "a complete Ponzi scheme", that used investor funds to support a lavish lifestyle for company executives.
Last year, hundreds of angry investors also hit the streets in Beijing and Shanghai after losing $6 billion from the Fanya Metals Exchange, which offered investment products promising an annual return of up to 14 percent.
The Guangzhou Intermediate People's Court on Monday sentenced the main suspect in the Guangdong fraud, Jiang Hongwei, to life in prison, while the others received terms ranging from 3 years to 14 years, Xinhua said.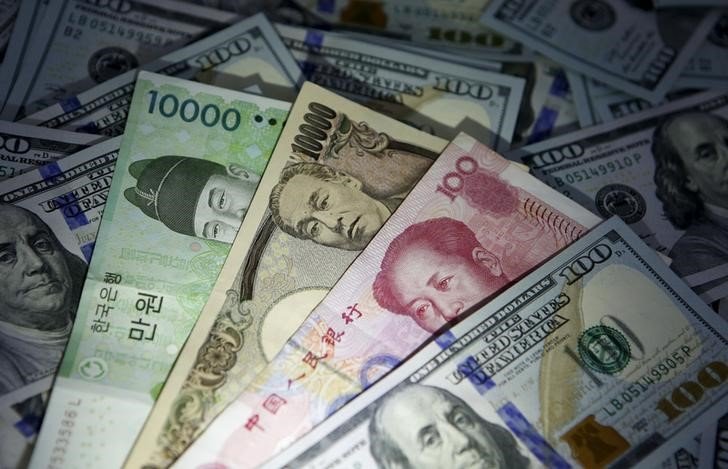 The court has frozen and seized their assets, including 127 vehicles and 43 villas, but prosecutors said few victims might get their money back, since Jiang had squandered millions on luxuries, the agency added.
Some older investors who lost money in the Guangdong fraud said they were attracted by its fancy branding.
"Their grand exhibition occupied six halls," Xinhua quoted one elderly woman from Jiangsu province as saying.
"After attending it, I felt assured and decided to invest 700,000 yuan," she added. "It was all the savings my husband and I had."