The death toll from massive explosions in China 's port city of Tianjin has risen to 112 and 95 people are missing, the official Xinhua news agency said on Sunday, August 16, suggesting the toll could rise significantly.
Eighty-five of the missing from Wednesday's disaster are fire fighters.
President Xi Jinping on Saturday, August 15, urged authorities to improve safety and learn lessons paid for with blood.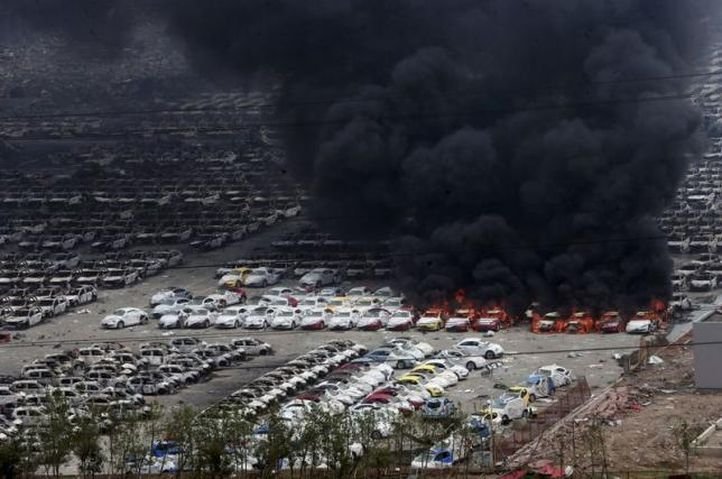 China evacuated residents who had taken refuge in a school near the site of the blasts on Saturday after a change in wind direction prompted fears that toxic chemical particles could be blown inland.
It was not clear from media reports how many people were evacuated, but the order came as a fire broke out again at the blast site, a warehouse specially designed to store dangerous chemicals, according to Xinhua. It was also not immediately clear if that threat of toxic pollution persisted on Sunday.
Some 6,300 people have been displaced by the blasts with around 721 injured, Xinhua said earlier. Shockwaves from the explosions were felt by residents in apartment blocks kilometres away in the city of 15 million people.